Amaya CEO Discusses Return of PokerStars and Full Tilt Poker to the U.S.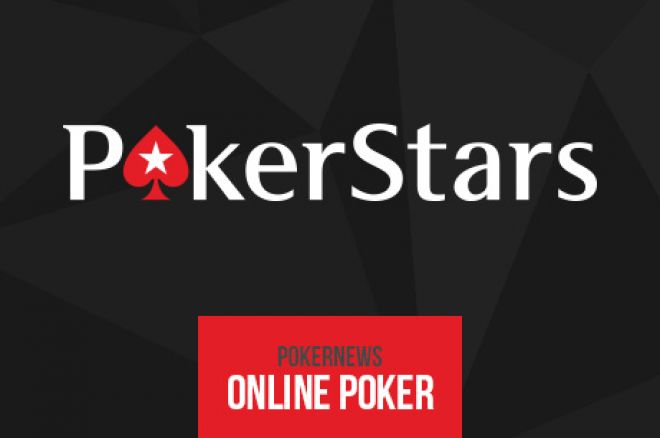 During a conference call held on Aug. 14 to discuss the company's financial results for the second quarter of 2014, Amaya Gaming CEO David Baazov explained that the acquisition of the Rational Group will not change the way millions of poker players play on PokerStars and Full Tilt Poker.
"We are strongly committed to Rational maintaining this focus in order for the game experience to remain as enjoyable and exciting as ever for online poker players," Baazov explained.
"We're very excited with the progress of Amaya during the quarter. The company has been transformed through its acquisition of the Rational Group, which we announced during the quarter and which was completed on August 1," Baazov said.
"The second quarter was a transformative period for Amaya as we announced and completed well ahead of schedule our acquisition of PokerStars and Full Tilt Poker, which collectively hold a healthy majority of the market share in online poker," he continued.
"Led by its highly experienced management team, Rational Group provides Amaya with a strong platform for growth in revenues and profitability and will be significantly accretive to our earnings."
Such earnings, however, are not expected to come exclusively from the online poker industry. As already explained during a shareholders meeting held before the completion of the takeover, Baazov explained that he believes how the work done so far by PokerStars and Full Tilt Poker could help Amaya to widen its sources of revenues by exploring new markets.
"The worldwide recognition of the PokerStars and Full Tilt brands, bolstered by being the largest producer of live poker tours and events across the globe and producer of televised and online poker programming, also provides Rational with an enormous opportunity to take advantage of adjacency opportunities in online casino and sportsbook, in jurisdictions where they can be offered - while growing in new geographies," Baazov continued with a clear hint at the possibility for both PokerStars and Full Tilt Poker to soon enter the US regulated poker market.
Yet, the plan to explore the online casino gambling and sports betting verticals will not develop taking away the focus on poker, which is still supposed to stay the core business of both rooms. "[Amaya] is determined that that they not provide any disruption to the core poker offering, and that the new vertical offerings are as robust and enjoyable as Rational's online poker," Baazov reassured.
PokerStars to add casino games in Spain and Italy
Although casino games are already part of the offering at Full Tilt Poker since the beginning of 2014, Amaya seems to be planning to scale things up and add a casino twist also to the company's flagship PokerStars.
"The company has launched casino games on Full Tilt in 2014 through its downloadable poker client, Baazov went on. "The results this far have been encouraging, though the exposure to the percentage of Rational's player base is still quite low. There has not been a major marketing push behind it as yet."
Industry rumors of an upcoming PokerStars-branded online casino started in June when PokerStars' Spanish subsidiary REEL Spain, Plc secured two licenses to offer blackjack and roulette games in Spain's regulated market. On July 1, Rational applied for a license to operate an online casino in Italy.
Even if it is not yet clear what timeline Amaya has set for the launch of its first casino platforms, during the conference call Baazov hinted at some imminent changes, as he explained that "we expect growth in 2014 in [our new] initiatives, notably in online casino, as the company continues to develop its technology platforms up to its high standards and works with various regulators to certify its solution."
In an answer to a question posed by Eyal Ofir from Clarus Securities, Baazov then expanded on the issue and explained that "this calendar year we expect it to launch on PokerStars as it relates to Spain and Italy, and to have a more broad rollout in terms of Full Tilt."
Amaya supports the regulation of online gambling
During the conference call, Amaya's CEO touched also the issue of gambling regulation to explain that "both Amaya and Rational Group support the regulation of online poker and gaming, and are committed to working with regulators to create responsible and tax-efficient means to regulate within their jurisdictions."
According to Amaya, regulated markets provide a series of important benefits in terms of "protection of consumers and the overall health and legitimacy of the market." As for the company's future plans for regulated markets such as the U.S., Baazov confirmed Amaya's intention to bring PokerStars and Full Tilt Poker back to the US - even if he chose not to indicate when that could happen as "we do not have a crystal ball on timing."
"The trend toward regulation has been most evident in Europe," Baazov said, "where Rational generates a majority of its revenues. However, we anticipate that the trend will continue in the Americas and Asia in the future, though we do not have a crystal ball on timing."
Get all the latest PokerNews updates on your social media outlets. Follow us on Twitter and like us on Facebook now!