PokerNews Book Review: The Main Event by Jonathan Little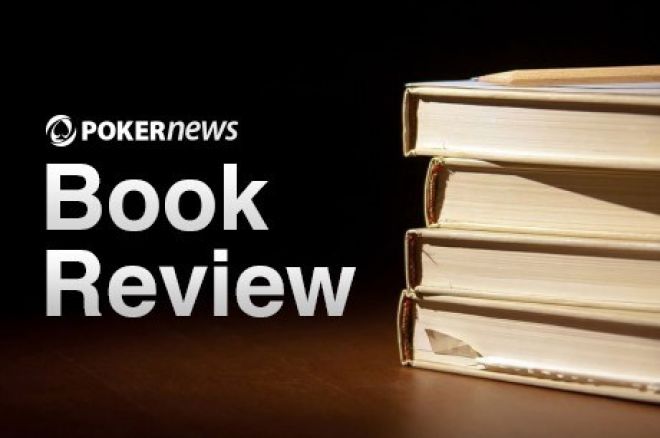 If you've read my previous book reviews, you know that I am a fan of Jonathan Little, especially his acclaimed three-parts Secrets of Professional Tournament Poker series, which are still my recommended texts for those looking to improve their tournament game. As such, when I heard Little was releasing a new e-book I had to check it out.
The Main Event with Jonathan Little provides an in-depth analysis of 54 poker hands he played during the 2014 World Series of Poker Main Event. The book is not geared toward total novices, but instead to those with a basic understanding of the game. Little breaks down each hand in detail, but along the way engages the reader by quizzing them on various situations. It's an Aristocratic experience — one that shows you why he goes after small pots so hard, wiggles out of "unavoidable" situations, and does whatever else it takes to wins.
If you're going to be playing in the WSOP Main Event or any other similarly deep-stacked tournament for the first time, The Main Event is a must-read tutorial on what to expect and how to best proceed. Likewise, if you want to know whether or not your poker thought process is in line with the game's best, this book will allow you to do that. If you consistently answer Little's quizzes correctly, you're obviously doing something right, but if not, you're sure to learn right from wrong.
My only qualm with the book is that Little busted the Main Event in 490th place for $22,678, meaning while we get to take the ride through the early stages of the tournament and into the money, we miss out on some other key times in a poker tournament such as making a deep run and final table play. Of course such circumstances were out of Little's control, so the reader has little choice but to settle with what is offered.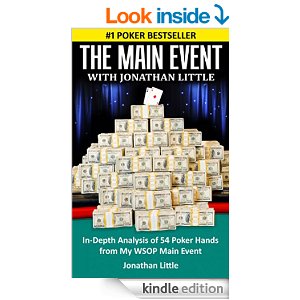 Little doesn't exactly venture into new territory with The Main Event, but getting a glimpse into the head of a professional poker player of his caliber during the game's biggest event should not be undervalued. Being privy to that information is well worth the $9.99 price tag on Amazon, and if you have access to Kindle Unlimited it's an even better deal as The Main Event is part of their 600,000 library available to subscribers.
I recently had the chance to sit down with Little and ask him some questions about his new book.
PokerNews: When did you first have the idea to write The Main Event?
Little: I have been writing down most of my poker hands from major tournaments for around four years. While the main purpose of writing down my hands was to allow me to review my play at the end of each session, I quickly realized that my students learned a ton of valuable information by going through my hands. When I was reviewing my play after 2014 WSOP Main Event, I realized I had a ton of interesting situations. There were so many tough spots that I decided to turn them into a book.
Were there any conditions you set for yourself in order to feel comfortable writing this book? In other words, would you have written it had you busted on Day 1?
I did not go into the WSOP Main Event thinking I was going to write a book. My goal when I sit down in any poker tournament is simply to play my best possible poker. If I busted on Day 1, there would likely not be a book. Instead, I probably would have posted a few of the interesting hands on my blog at JonathanLittlePoker.com.
In your hand examples you sometimes refer to famous players, but don't name them. How come?
I understand that well-known players have reputations and I do not want to do anything to reveal their strategies to the general public, costing them some amount of equity. I understand that I am revealing my game to the people who study from me when I write books and product training videos. However, the people I play against do not have the option to opt out of my products. It doesn't seem right to me that I should reveal someone's strategy if they do not get anything from it.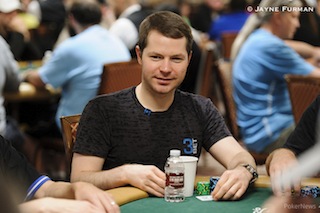 Also, I do not want to make the readers think that I am teaching them how to play against a specific professional, making my decisions irrelevant versus a generic professional. While it is important to learn about each specific opponent you play against, you must assume you are against a generic player when you only have a few indications of their skill level. While you may not know how an exact professional plays, if you can figure out how the generic professional plays, you will be able to make sound decisions against them even if you don't have any specific reads.
You utilize a quiz format in The Main Event. You've used that in the past as well. What is it about a quiz format that you feel resonates with readers?
I want to do everything in my power to actually teach my students to be better poker players. I have found that if players simply read what I do, they absorb the information only moderately well. While mindlessly reading a book can be entertaining and relaxing, I want to empower my students to win more money. Presenting the book in a quiz format helps my students improve at a much faster rate than if it was not in a quiz format.
Do you think you'll ever do a similar follow-up book, perhaps one in which you make it to the final table so people can see your thought process at the end stages of a tournament?
As soon as I make a major final table, I will likely turn that hand history into a similar book.
Any other book projects on the horizon?
My next book, Jonathan Little on Live No-Limit Cash Games, Volume 2, which is also a quiz book where I analyze 100 hands I played at $10/$20 and $20/$40 no-limit cash games at Commerce, will be released in March 2015. Besides that, I am working on a few other major projects that I will be able to discuss in detail sometime in the future.
To get your copy of The Main Event, visit PokerNews Book Section.
Get all the latest PokerNews updates on your social media outlets. Follow us on Twitter and find us on both Facebook and Google+!