MSPT Director of Operations Judd Greenagel on this Weekend's Running Aces Main Event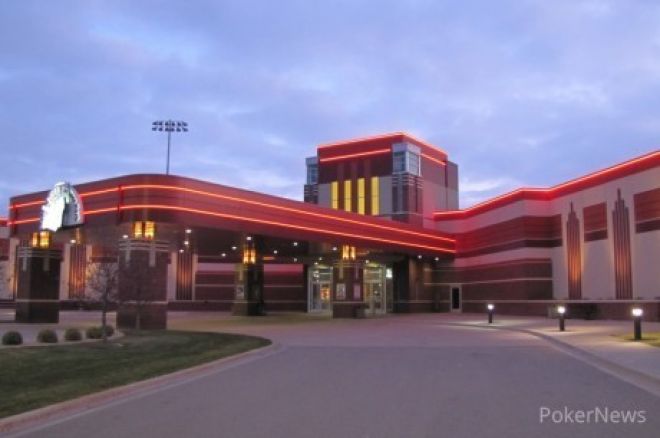 The Mid-States Poker Tour (MSPT) is currently at Running Aces Harness Park in Columbus, Minnesota and will culminate this weekend with a $200,000 guarantee $1,100 buy-in Main Event from September 19-21.
Running Aces has graced the MSPT schedule for all five seasons, and back in February Mark Sandness defeated MSPT Team Pro Blake Bohn to win the first MSPT Running Aces event of Season 5.
Here's a look at the remaining MSPT Running Aces qualifier and bonus event schedule:
| Date | Time | Event | Buy-In |
| --- | --- | --- | --- |
| Wednesday, Sept. 17 | 10:00 a.m. | Bounty Rebuy | $60 |
| Wednesday, Sept. 17 | 6:30 p.m. | Main Event Qualifier | $250 |
| Thursday, Sept. 18 | 12:00 p.m. | Main Event Qualifier | $250 |
| Thursday, Sept. 18 | 6:30 p.m. | Main Event Qualifier | $250 |
| Friday, Sept. 19 | 9:30 a.m. | Main Event Qualifier | $250 |
| Friday, Sept. 19 | 4:00 p.m. | Main Event Day 1a | $1,100 |
| Friday, Sept. 19 | 7:00 p.m. | Main Event Qualifier | $250 |
| Saturday, Sept. 20 | 9:30 a.m. | Main Event Qualifier | $250 |
| Saturday, Sept. 20 | 4:00 p.m. | Main Event Day 1b | $1,100 |
PokerNews recently sat down with Judd Greenagel, director of operations for the MSPT, to talk about the MSPT Running Aces stop.
PokerNews: Hi Judd, thanks for taking the time. In your opinion, how has Season 5 of the MSPT been going?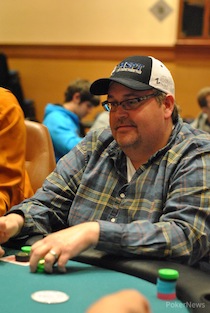 Greenagel: Season 5 has been tremendous, we have been setting records at many stops and our new stops have all been very successful. Just last week at Potawatomi we had an almost $500,000 event and it was our first stop there. Just imagine how big that stop will be when we return in 2015.
What is the MSPT most excited about when to be going back to Running Aces?
Running Aces always draws a great crowd and there are usually a few local players at the final table, which is always exiting. The staff at Running Aces is great to work with, plus it's close to both Minneapolis and St. Paul, so it always feels like being at home. I also expect a large number of players from Wisconsin and Illinois to make the short trip for this event. I even know of a couple of players coming all the way from Michigan, so it should be a great stop.
For you personally, what is it you like most about Running Aces?
They run lots of big tournaments there, so the staff knows what to expect and the players always turnout in full force. I even play there when I get the chance. I live in Minneapolis so it feels like one of my home casinos. I know most of the players so it is kind of like a homecoming. Sleeping in my own bed is always nice, too (laughs).
Being from the area, what sort of advice do you have for players who may be coming in from afar?
Come a day early or plan some time to check out Minneapolis and St. Paul. There are lots of things to do in both cities. I would highly recommend trying to see a Twins game at Target Field as it is one of the top stadiums in all of Major League Baseball. As fate would have it, the Twins are home playing the Indians, and I also know our friends at TicketKing have tickets available as low as $4 each. Just use promo code "MSPT" if you buy tickets online at www.ticketkingonline.com.
What if baseball isn't their thing?
You can always go to Mall of America or try some of Minneapolis's very eclectic food scene.
You're the man behind some unique partnerships for the MSPT and various companies, such as the aforementioned TicketKing. Can you tell us a little about them and how they came about?
Sure, we have a partnership with Delta that allows players to always get the lowest airfare to any of our events. You just need to enter in the discount code listed for each event on our website. We also have a partnership with Kingmade Jerky, they make the best beef jerky I've ever had. They are a small company that is growing really fast and we are happy to have gotten in on the ground floor with them. We always have some at our events or you can buy it at www.kingmadejerky.com.
Any other interesting deals in the works?
We do have some partnership deals that hopefully we will be able to announce soon. We also have some new locations and events to announce for 2015 that will really open people's eyes.
Finally, what's your favorite memory concerning the MSPT?
There are so many. Just seeing the growth of the tour from a few events in Minnesota to having the announcers mention us during the High Roller live stream a few weeks ago in Florida as a major force in tournament poker was pretty amazing.
But I would say that other than meeting all of the great players and casino staffs from around the country, my favorite memory probably was the very first final table we live streamed back in December 2011. Actually, our newest Team Pro, Kou Vang, won that event at Canterbury Park by beating another Midwest legend in Everett Carlton in heads-up play. Kou really destroyed that final table. Watching him on the live stream dismantle a really tough field was so impressive and if you get to know Kou, he is one of the best guys ever.
Listen to Bryan Mileski talk about Season 5 of the MSPT on the latest PokerNews Podcast. Click here to listen.
For more information on the MSPT Running Aces, visit msptpoker.com.
*Lead photo courtesy of anteupmagazine.com.
Get all the latest PokerNews updates on your social media outlets. Follow us on Twitter and find us on both Facebook and Google+!