Poker Player Forms Charitable Foundation After Death of 9-Year-Old Daughter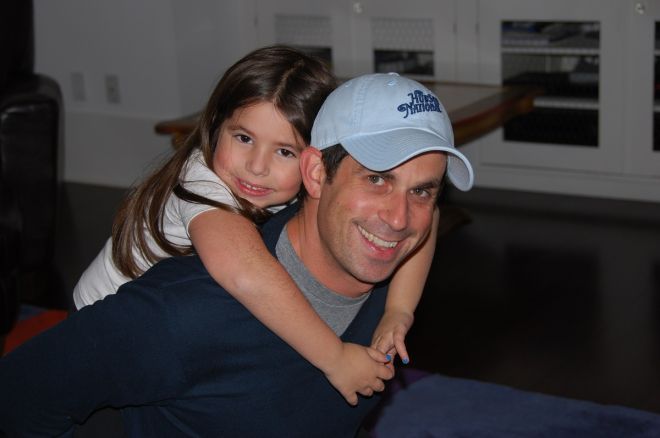 Perspective.
Some poker players lose sight of it in the face of a bad beat — or when watching someone else get lucky.
Before this year's World Series of Poker Main Event, I was introduced by a mutual friend to Ian Sandler, a hedge fund executive from New York who had won a seat into the Main via a charity event. Ian and I exchanged several emails over the course of a month, and I then met up with him at his apartment for a coaching session. Though I usually charge for my services as a coach, in this case, because Ian was a friend of a friend, because he seemed like an incredibly nice guy, and because he was already quite knowledgeable about poker though relatively inexperienced, I decided to donate my services. Ian agreed but only if I would take home a bottle of wine for my wife. As an oenophile, he had quite a collection and the bottle he sent me off with was easily worth more than what I would have charged him.
Though we had planned to connect in Vegas during the Main, it never happened. I got knocked out the first day and went home early. Ian had better luck. He went on a deep run, which he described in a series of wonderful trip reports, eventually getting knocked out 260th and earning $38,634. I was happy for him, happy for any small way in which I might have contributed, but also, honestly, a bit envious of his good fortune.
This is where that perspective thing comes in. Ian and I have stayed in touch since. Recently, he contacted me to let me know that he had just experienced a parent's worst nightmare: his nine-year-old daughter Riley had died suddenly and unexpectedly of respiratory arrest on her last night at sleep-away camp. As the parent of an eight-year-old daughter myself, I was knocked flat by this news. Phrases like "I can't imagine" don't even begin to describe my thoughts as to what Ian, his wife and their younger son are going through. Because the truth is that I can imagine, but I can't let myself actually go there. It's too painful, too devastating.
Ian described himself to me in an email as "down but never broken," and the proof of that can be found in his and his family's incredible determination to turn the overwhelming tragedy of Riley's death into something positive. To that end, Ian and his wife Mackenzie have started a foundation in Riley's name that has already raised over $250,000 in the weeks since Riley's passing.
He wrote me that "her foundation is not established to prevent what happened, as we are not sure what happened and think this may be something that without being extremely close to a hospital could have happened anywhere. We are dealing with incomplete information. We are choosing to set up Riley's foundation for the purpose of promoting and supporting the health and welfare of children and to support charitable organizations that assist children in need. For now, it's a very wide mandate that will be determined by the foundations Board. We have already had commitments from the founders of Timber Lake (Riley's sleep-away camp) and the Head of Global Equities at Citadel [Ian's company] to join the board, and hope to have one of the top people of The Nightingale-Bamford School (Riley's school) and other eminent individuals join the Board and help drive her foundation forward. We want to be able to have fundraisers at a grass roots level where kids can be involved as well as having some major events including poker fundraisers in different geographical locations. In just three days, we have had two different examples of young kids (in one instance a fellow camper and in another an entire class of 6th grade girls who never met Riley) foregoing their birthday gifts to have all of their friends donate to Riley's foundation. Two of her nine-year-old friends took to the streets to perform magic tricks to raise $55 for her foundation yesterday. We want to take Riley's spirit of love of everyone and spread it around the world."
I told Ian that the poker community has always been very generous in giving to good causes and helping out members of the community, and that this certainly fits that criterion. A bad beat in poker is a trifle when measured against a life. It's important to put things in that context, to think every day about all the ways in which we are incredibly lucky in the bigger picture. I urge everyone in the poker community to think about that, and pass along whatever of their good luck they can in memory of this beautiful nine-year-old girl.
For information about donations, visit Riley's page at YouCaring.com.
Get all the latest PokerNews updates on your social media outlets. Follow us on Twitter and find us on both Facebook and Google+!