Potawatomi Poker Room Manager Jeff Gemini Talks About This Weekend's MSPT Main Event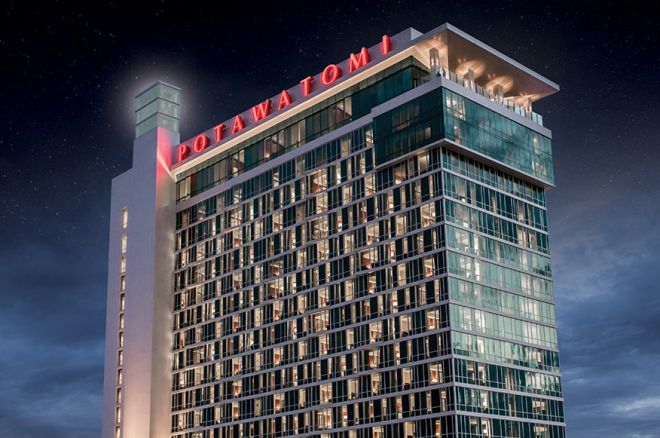 The Mid-States Poker Tour (MSPT) continues its fifth season this weekend at Potawatomi Hotel & Casino in Milwaukee, Wisconsin with their latest $1,100 Main Event, which is expected to be the biggest in state history. That's because the conveniently located MSPT Potawatomi, which is just minutes from General Mitchell International Airport, is expected to draw extensively from the Wisconsin poker market, as well as nearby Illinois, Iowa, and Minnesota.
"We're excited to be heading to Potawatomi Hotel Casino for the first time," said MSPT owner and operator Bryan Mileski. "The venue is among the best in the state, and with a brand new hotel, Potawatomi is the perfect place for a premiere poker tournament. It should be a fun weekend."
PokerNews will be live reporting the Main Event, which will be held over three days beginning Friday evening with Day 1a at 4 p.m., and we recently sat down with Jeff Gemini, Poker Room Manager at Potawatomi Hotel & Casino, to ask him a few questions about the upcoming MSPT.
PokerNews: This marks the first time the MSPT is coming to Potawatomi. What inspired you to bring the MSPT to town?
Gemini: I wanted to expand our tournaments and make them bigger than what we've had in the past. I looked into the MSPT and since it's a Midwest-based tournament, I thought we could get a combination of guests already familiar with Potawatomi, as well as some players from markets a little further out.
Are Potawatomi players excited for the MSPT? Has there been a general excitement in the room?
Players are very excited. Our satellite tournaments have been very successful up to this point and players can't wait for the main event weekend to see the crowd and amount of players that will be here playing.
What sort of things has Potawatomi been doing to prepare for the MSPT?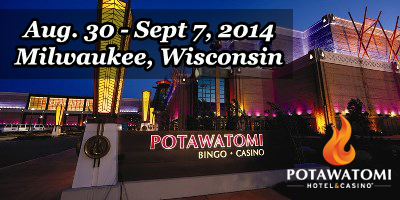 One of the things we've done to prepare is to move the main event into our event center for the weekend. We're also offering players a special room rate at our new hotel.
Can you tell us a little about your property and the surrounding area?
The biggest news is the addition of our 19-story, 381-room luxury hotel. We opened our doors Aug. 18 and all the rooms offer spectacular views of the city and surrounding area. The hotel also features our newest restaurant, Locavore, a bar area, and a coffee bar featuring Stone Creek Coffee.
Of course, visitors to our property will still have access to all the world-class gaming, dining, and entertainment that makes our casino a top Wisconsin destination. And since we're ideally located in the vibrant Menomonee Valley near downtown Milwaukee, we're very close to other popular tourist destinations like the Harley-Davidson Museum and Miller Park.
Can you describe the poker room at the Potawatomi?
Our main games are $1/$3 and $3/$5 no-limit games; $2/$4, $3/$6, $4/$8, $5$10, and $20/$40 limit games; and we also have Omaha games along with PLO games with a variety of different blinds. Our regular tournament is our deep stack on Saturday mornings and our no-limit hold'em tournament on Sunday afternoons. Our bad beat promotion has also been a huge success for us, and we've paid out nearly $2.5 million in just under two years.
Are there any other events going on players should check out when in town for the MSPT?
Milwaukee is known for its festivals, so players should take some time to check out the Indian Summer Festival at nearby Henry W. Maier Festival Park, Sept. 5-7. It's the largest Native American three-day festival in the United States and is the last big festival of the summer. Also, the Milwaukee Brewers will be in town and hosting a series with the St. Louis Cardinals. There really is so much to see and do in Milwaukee, but one thing I would suggest to players is to go downtown and take a photo with the Bronze Fonz!
If you had to recommend three things for players to do other than poker while at Potawatomi, what would they be?
Have a drink at Bar 360, stop by the Fire Pit's Side Bar to hear some live music, and check out a Bonkerz comedy show in our Northern Lights Theater. The comedy show is free if you have a Fire Keeper's Club card, or $5 if you don't, so it's a really good value and the theater is one of the top venues in the city.
Where's the best place to eat at Potawatomi, or what's the best kept secret at the property?
Dream Dance Steak is our signature, award-winning restaurant, so I would definitely recommend having dinner there because the food and atmosphere can't be beat. However, another great restaurant to try is RuYi, which features a variety of Asian cuisine. They also offer convenient to-go service, so players can pick up their orders at the host stand if they prefer. No matter which restaurant you choose, you really can't go wrong.
Listen to Bryan Mileski talk about Season 5 of the MSPT on a recent edition of the PokerNews Podcast. Click here to listen.
For more information on the MSPT Potawatomi, visit msptpoker.com.
*Lead photo courtesy of Potawatomi Hotel & Casino.
Get all the latest PokerNews updates on your social media outlets. Follow us on Twitter and find us on both Facebook and Google+!