Breaking News: Cercle Cadet Raided by French Judicial Police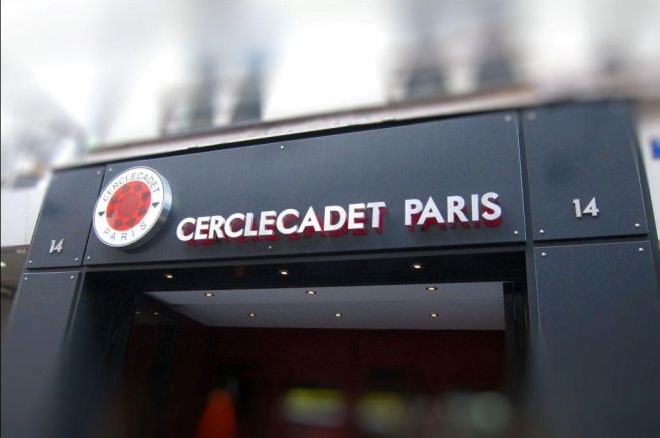 France's gambling world is in turmoil, as the French Judicial Police (DCPJ) carried out yet another operation in one of Paris' most prestigious gambling rooms.
During the early hours on Tuesday, one month after the DCPJ raided the world-famous Aviation Club de France, French authorities showed up at Paris' Cercle Cadet and took at least 10 people into custody.
According to the first reports on the operations that were published by the French press, accusations against the management of the gambling room include embezzlement, fraud and irregularities in the employment of part of its personnel.
Contacted by PokerNews, the DCPJ press office did not confirm the number of the people taken into custody, nor the charges that these now face. However, according to an unnamed source quoted by AFP, the Judicial Police is supposed to have taken fourteen people into custody. These reportedly include the room's president Serge Kasparian and several other top members of the management.
The operation is part of an investigation opened on July 29, 2013 against the crimes of extortion, embezzlement and money laundering by organized gangs.
According to France's leading newspaper Le Monde, the investigation is in led by Judges Herve Robert and Serge Tournaire.
Tournaire, who is considered to be one of the country's top experts for issues related to gambling and organized crime, has already had the chance to work on a similar case in the past with an investigation that led to the closure of two prominent gambling rooms.
The raid at the Cercle Cadet follows the one carried out on Sept.16 by the Judicial Police at the Aviation Club de France (AcF), which has temporarily suspended its operations since then.
During the raid at the AcF approximately 12 people were taken into custody with accusations that ranged from money laundering to irregularities in the employment of a part of the gambling room's personnel.
Since Sunday, Oct. 12, the room's employees have been organizing daily events named #BringBackAcF to raise awareness about the problems created by the closure of the room, and convince the authorities to let it work again at least while the accusations remain unproven.
Get all the latest PokerNews updates on your social media outlets. Follow us on Twitter and like us on Facebook now!