Singapore Parliament Votes to Prohibit Online Gambling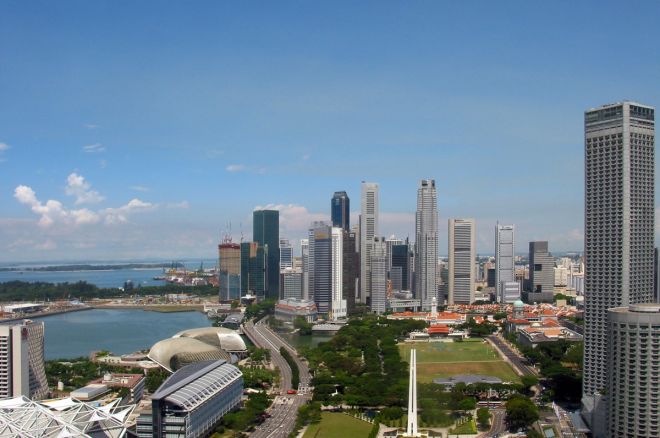 The Singapore Parliament passed the Remote Gambling Bill on its second reading on Tuesday, potentially resulting in a complete prohibition of real-money online gaming, including online poker, in the country.
The Minister in the Prime Minister's Office and Second Minister for Home Affairs and Trade & Industry, S Iswaran, reported that the strict gaming laws in Singapore are designed to "maintain law and order, and to minimize the potential harm, especially to the young and vulnerable."
According to the Minister, any person or organization that attempts to illegal offer remote gaming service can face criminal penalties: "The bill will criminalize the entire spectrum of remote gambling, from individual gamblers to facilitators; agents and runners, to operators. The bill also provides for website and payment transactions blocking measures, as well as advertising bans."
Gaming operators can apply for an exemption under the new bill, but according to S Iswaran it will not be easy: "[The Remote Gaming Bill] has provisions for exemption under stringent conditions."
According to the Straits Times, the bill was under major scrutiny with 10 Members of Parliament expressing numerous concerns during a more than three-hour long debate against certain exemption allowances.
People's Action Party (PAP) MP Denise Phua asked the country's Parliament if the exemptions send mixed signals by "legitimizing the act of gambling and breeding its acceptance by legally providing for exempt licensed operators."
Gaming lawyer Bryan Tan from Singapore-based law firm Pinsent Masons previously mentioned to eGamingReview the potential reason for exceptions is solely for the benefit of current authorized land-based operators, such as lotteries.
"The effect would be to eradicate all black and grey market gambling products offered in Singapore," Tan said. "Foreign operators will need to pay attention because the new legislation seems to adopt a long-arm approach."
S Iswaran believes that the safeguards in the exemptions are enough despite the expressed concerns with exempted operators being requires to provide "robust social safeguards and responsible gambling measures as well as measures to maintain gaming integrity and address law and order concerns."
The Minister also stated that many forms of gaming will be completely prohibited, including most if not all casino games and poker. "We will restrict the number and type of products that could be permitted. Casino-type games or poker will not be allowed. I want to emphasize that. We will curtail the range of options significantly."
S Iswaran also expressed concerns about the pitfalls of some social gaming. "Social casino games are of particular concern as they are designed to simulate real world gambling such as slots and poker and replicate the experience of a casino," he said. "The only difference is that in-game credits are used.
"The fact is, and it is quite clear, that the space is diverse; there is a large penumbra and not all social games are as innocuous as some may make them out to be, and I think we need to bear this in mind when we make certain arguments."
Despite these concerns the bill does not apply to any social games where gamers "do not play to acquire a chance of winning money, and where the game design does not allow the player to convert in-game credits to money or real merchandise outside the game."
Stay tuned to PokerNews for more news as it happens in Singapore's gaming marketplace.
Image c/o freeimages.com.
Get all the latest PokerNews updates on your social media outlets. Follow us on Twitter and find us both Facebook and Google+!