Fedor "CrownUpGuy" Holz Reflects on PokerStars' Upcoming Tournament One Billion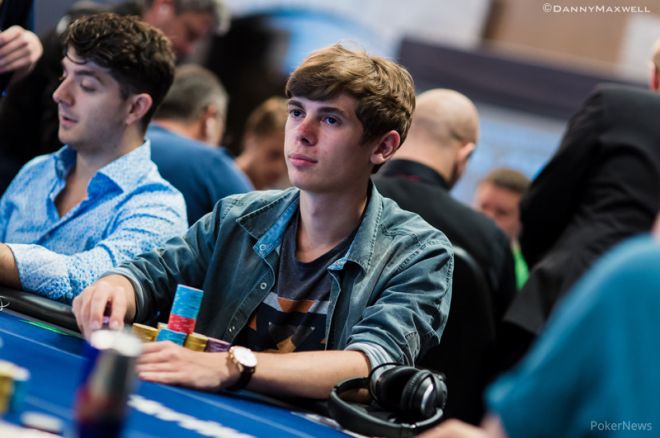 On Sunday, Nov. 30 at 13:00 ET, PokerStars will celebrate their one billionth tournament. The aptly-named "Tournament One Billion," a $109 buy-in $2 million guaranteed tournament, will award an extra $200,000 in cash and prizes throughout the tournament.
That historic event is the capstone of PokerStars' planned Billionth Tournament Carnival, which will run from Nov. 17-30 and include Golden Sit & Gos featuring a $500,000 giveaway from Nov. 17-23; the Daily Bigs, which offer more than $2 million in increased guarantees and over $100,000 in added cash and prizes from Nov. 24-30; and the Hot Turbos during the same period, which offer more than $1 million in increased guarantees and over $100,000 in added cash and prizes.
In the weeks leading up to Tournament One Billion, PokerNews sat down with some notable online players to take a look back at their poker careers and to gauge how excited they are for the historic tournament. We already spoke to George "Jorj95" Lind of Team PokerStars Pro Online, which you can read by clicking here, and this week we caught up with Fedor "CrownUpGuy" Holz, who won the 2014 World Championship of Online Poker (WCOOP) Main Event back in September for $1.3 million.
PokerNews: In late November, PokerStars wills celebrate tournament one billion. Are you excited about it? Can we expect you to play?
Holz: I'm excited about it, and I'll play it for sure. It sounds like a fun tournament to play.
This may be tough, but can you remember the first tournament you played on PokerStars?
I think the first tournaments I played on PokerStars where the micro-limit sit-and-go, like 180-mans.
Back in September, you topped a field of 2,142 players to win the 2014 WCOOP Main Event for $1.3 million. How did it feel to win what is widely considered online poker's most prestigious tournament?
It was the best feeling in my poker career so far — extremely fulfilling. That's why I started playing poker.
That was a tough final table. Did anyone in particular give you a tough time? How so?
I think all of them were tough opponents to play, but Claas "neckbr4ke" Stoob in particular played well against me.
Just prior to winning the WCOOP Main Event you wrote a blog about how you aimed to win $1 million over 12 months. That came to fruition awfully quick. Do you have any new goals or challenges that you've set for yourself?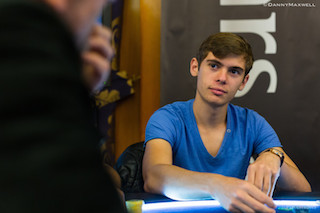 I want to win a super high roller. I enjoy playing live tournaments and this would be the cherry on top of an awesome year.
We understand you're also good friends with 2013 WCOOP Main Event champ "PlayinWasted." How did that friendship come about? Did he give you any advice during your WCOOP Main Event run?
We pretty much started playing poker together. He already had decent success back when I started, but we Skyped and played together at least four times a week for a whole year. We are very good friends now. I promised him to defend his title, and I don't like to let my friends down.
Is it fair to say PokerStars has changed your life?
PokerStars has changed my life because it offers possibilities that are unique, like the all the online series and live events that have huge prize pools and are well organized.
Can you take us through a normal day in your life? What's it like to be Fedor Holz and play online?
Normally, I wake up between 10 a.m. and 12 p.m., depending on how long I played the night before. Then, I get breakfast and go training for about 90 minutes. After that, I'll manage my daily business and my stable, and in the evening I start playing. I don't really have a scheduled plan, because I really like travelling and adventures.
You've accomplished so much on PokerStars. How do you keep yourself motivated?
I try to set myself goals that I want to achieve which are tough. Goals that get me to my limits and then I try to exceed them. I became very competitive and I have very high standards for myself.
Thanks to summer scores in Barcelona, you broke the top 300 on the Global Poker Index (GPI). Is that something you pay attention to?
I want to become a successful live player and if I achieve that I'll automatically be high up in the GPI. So in a way, yes, it matters to me.
Will we see you playing live poker anytime soon? Do you have any goals you'd like to accomplish in the live realm?
I'll play a ton of live poker next year. I am really looking forward to the super high roller events, Prague, the PokerStars Caribbean Adventure, Aussie Millions, the other EPTs, and Vegas.
What are your upcoming plans as far as poker is concerned?
I want to reach $5 million in tournament cashes by my 22nd birthday and establish myself as one of the best online multi-table tournament players worldwide.
For more information on the Billionth Tournament Carnival from PokerStars, visit PokerStars.com.
Get all the latest PokerNews updates on your social media outlets. Follow us on Twitter and find us on both Facebook and Google+!