The GPI Announces the Global Poker League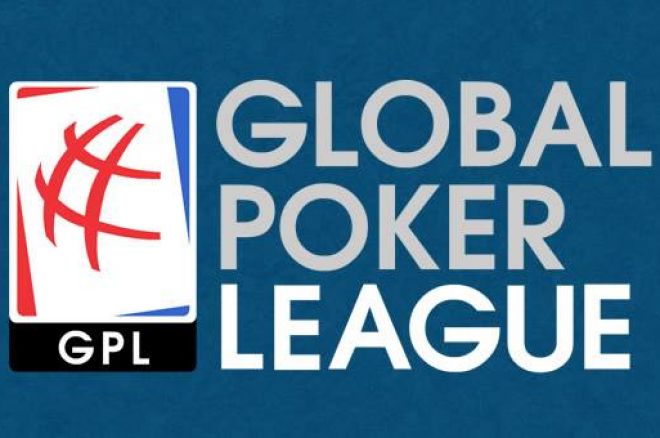 The Global Poker Index's mission to "sportify poker" will soon enter in its most delicate and decisive phase, as the company's CEO Alexandre Dreyfus announced the imminent launch of the Global Poker League (GPL), which he deemed, "The missing piece of our puzzle."
"I think this is our most ambitious project so far," Dreyfus told PokerNews. "It's one of those that can change things for good or for worse. If it will work as we want, it will be amazing. If it won't, we risk that it will also damage the enormous work with did with all our other products."
Two years after he acquired the GPI, Dreyfus' plan to get himself one of the top chairs in tomorrow's poker industry is finally becoming clear — as, after many projects and operations, he is now getting ready to launch something that would allow his company to monetize the work done in the past.
Built with the precise idea to turn poker into a sports event, the GPL is set to be a professional poker league where teams of poker players will compete against each other in a series of events part of a three- or four-month-long season.
"Poker is an individual sport, such as tennis or golf," Dreyfus said. "So, if tennis has the Davis Cup and golf has the Ryder Cup, why shouldn't we have our own poker league?"
Taking inspiration from other consolidated realities like Formula1, UFC and NASCAR, Dreyfus now plans to become the deus ex machina of what he believes could grow as "a brand new sports vertical."
"NASCAR is owned by one family, Formula1 is owned by Bernie Ecclestone," said Dreyfus. "We, as the GPI, can own poker in this very specific vertical. I believe it's possible and I think the GPI is also fully legitimate to have that role."
In Dreyfus' mind, the league will be composed by a limited number of teams that will be owned by their leaders.
"The initial vision is to have a series of live events akin to a sports season co­hosted by international poker events," he said. "This will evolve with six to eight different franchises (poker teams) competing against one another with initial seasons lasting a short three to four months."
According to the owner of the GPI, the franchise model will help each team owner to be an active part of the project and, eventually, get some interesting financial rewards for the job done.
"Let me give you an example," said Dreyfus, staring at Malta's blue sea right outside the window of his office. "Let's say that you will be the owner of one team and that the project will go well and it will get the exposure we want it to get from mainstream sports media. This would open to a lot of marketing opportunities for you. You could turn your team into a brand or get big international companies to sign sponsorship deals that you — as the team's owner — would definitely benefit from."
"We are trying to use the same that we all know, the same people, the same ecosystem to run some sports-formatted events that will create new chances to talk about poker but staying away from the usual association with money and online grinding – because that's not what mainstream media care about."
And to get the attention of mainstream sports media is exactly one of Dreyfus' main goals for the years to come, as he believes that the exposure they could give to the game is exactly what poker needs to grow and develop to a totally different level.
"Just think about NASCAR," Dreyfus said. "At the end, it is just another car race as many others. The difference is that it was marketed so well that it became an interesting one to follow. It took decades for them to get where they are, and we still need to do a lot of work to get to a similar point."
He concluded, "Today, I would say that we are living probably the tenth year in the process of 'industrialization' of poker. A lot still needs to be done, and I am pretty sure that this is the right moment to push for the 'sportification' of the game with an initiative such as the GPL."
Get all the latest PokerNews updates on your social media outlets. Follow us on Twitter and find us on both Facebook and Google+!