Catching Up with Mid-States Poker Tour Season 5 Player of the Year Mike Deis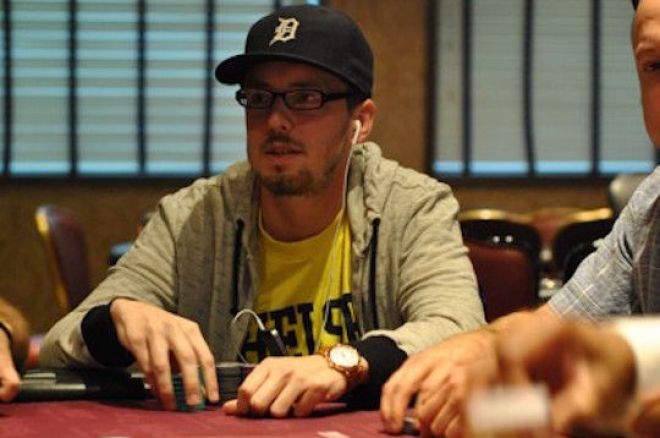 There's no denying that Season 5 of the Mid-States Poker Tour (MSPT) was a success. The tour held 21 stops, attracted 7,896 total entrants, set several state records, and saw the average number of players per stop grow from 298 to 373 year over year.
Among those to claim titles were Mark Sandness (MSPT Running Aces - $90,913), Dan Colpoys (MSPT Golden Gates Casino - $114,156), Jason Zarlenga (MSPT FireKeepers - $101,482 & MSPT Potawatomi - $120,164), Nick Jivkov (MSPT Meskwaki - $104,974), and MSPT Team Pro Blake Bohn (MSPT Grand Falls Casino - $54,607). Most recently, Peixin Liu topped a field of 432 entrants to win the Season 5 finale at Canterbury Park for $106,483.
It was at that stop the MSPT Season 5 Player of the Year was determined, and just like last year when Michigan's Pat Steele took down the title, the race was expected to come down to the wire. Mike Deis entered the event atop the leaderboard with 3,350 points, but more than dozen players had a chance at catching him including Kou Vang (3,150 points) and Zarlenga (3,100).
Surprisingly Deis, who is from the same hometown as Steele, didn't make the trip to Minnesota and rolled the dice on whether or not his lead would hold. He was fortunate that Zarlenga, another Michigan native, had to cancel his trip at the last minute, but Vang was in attendance and hungry for some points. Vang, who kicked off the season by making three final tables, managed to make Day 2 sitting 14th of 93 in chips, but a bad run of cards saw him bust short of the money.
No other players shook up the leaderboard, and that meant Deis was awarded the MSPT Season 5 Player of the Year title. Here's a look at the final leaderboard
MSPT Season 5 Player of the Year Top 10
| Player | POY Points | Season 5 Cashes | S5 Final Tables | S5 Titles | S5 Winnings |
| --- | --- | --- | --- | --- | --- |
| Mike Deis | 3,350 | 5 | 3 | 0 | $94,422 |
| Kou Vang | 3,150 | 8 | 3 | 0 | $64,660 |
| Jason Zarlenga | 3,100 | 3 | 2 | 2 | $223,996 |
| Blake Bohn | 2,900 | 5 | 2 | 1 | $112,766 |
| Michael Lang | 2,750 | 4 | 2 | 0 | $125,979 |
| Nicholas Pupillo | 2,750 | 5 | 3 | 0 | $61,090 |
| Mark Johnson | 2,600 | 2 | 2 | 0 | $105,745 |
| Peixin Liu | 2,500 | 2 | 2 | 1 | $128,780 |
| Kentraylus Pates | 2,500 | 3 | 2 | 1 | $111,614 |
| Kenneth Payne | 2,450 | 5 | 2 | 0 | $38,565 |
Deis grew up in Chelsea, Michigan where he attended Chelsea High School before heading to Michigan State University. It was there Deis became heavily involved in charity poker games, but he'd actually learned the game around 7th grade playing $10-$20 buy-in tournaments. Since then his family has supported him in his poker endeavors, including his fiancée Alana Galvin, who he has been dating 10 years and will marry on July 25. The couple have called Chicago home for the past four years, which is where Deis works for American Transport Group while playing poker on the side.
"My boss Harold Gross is very flexible with time off for poker, understands the major upside to poker," Deis says with a little laugh.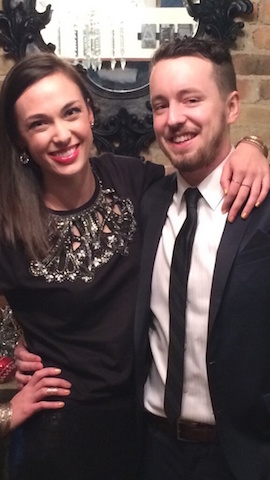 Deis kicked off his incredible year back in March when he made the final table of the MSPT Majestic Star, ultimately finishing sixth for $11,725, which was also his first-ever MSPT cash. Two weeks later, he was back at a MSPT final table at Ho-Chunk Gaming Wisconsin Dells, which is where he placed fifth for $18,404.
In May, Deis had his best result to date finishing runner-up to Zarlenga in the MSPT FireKeepers Casino for $58,589. Since then he's added a 26th-place finish in the season's second stop at the MSPT Majestic Star for $1,989, and a 17th-place finish at the MSPT Potawatomi Casino for $3,714.
PokerNews recently spoke with Deis to get his thoughts on winning the MSPT POY.
PokerNews: Congrats on the accomplishment. How does it feel to win the MSPT Season 5 POY?
Deis: Feels great, getting some recognition for the long hours and hard work feels good. Last year I watched Pat Steele and Tommy Midena tear it up. I told myself I was going to hit the MSPT scene hard and it paid off.
What is your proudest accomplishment from Season 5 and why?
I think my runner-up in my home state was the best accomplishment. Also having multiple final tables was a great accomplishment.
You mean your runner-up finish to Jason Zarlenga at the FireKeepers stop. Was that disappointing or were you content with your performance?
Little bit of both. I played very well to get to that point, but I think my heads-up game was subpar at best. I'd love to get way more experience heads up.
If you had to choose, and assuming there was no difference in money, would you rather have the POY title or to have won that event? Why?
I think the POY title is a bigger accomplishment. Anyone can win one tournament, but I think it's way more skillful to make multiple final tables and take home the POY. So I would choose POY.
You actually didn't go to Canterbury Park for the Season Finale despite holding a slim lead over a few players, including Zarlenga. How come you opted not to go?
There was a Heartland Poker Tour buy in at Majestic Star in Gary, IN, which was way closer to my house. So it was just the better decision for me. I ended up firing 3three bullets and finishing 56th when the min-cash was 54th, so that was tough.
Can we expect to see a lot of you on Season 6 of the MSPT?
Definitely expect to see me in Season 6. I'll be at every tournament around me and in the Michigan area as well. Poker has been good lately, so I'm planning on playing in the World Series of Poker main event for the second time. I finished in top 1,000 players this past year but didn't cash.
Season 6 of the MSPT will kick off on January 15 at a new stop – BestBet Jacksonville! The $200,000 guaranteed Main Event will take place from Jan. 23-25, and players only need to be 18 years old to participate. Get more details over at msptpoker.com.
Get all the latest PokerNews updates on your social media outlets. Follow us on Twitter and find us on both Facebook and Google+!