Will Deauville Remain a Stop on the EPT? FPS President Cedric Billot Discusses Future
Philippe Baret

Giovanni Angioni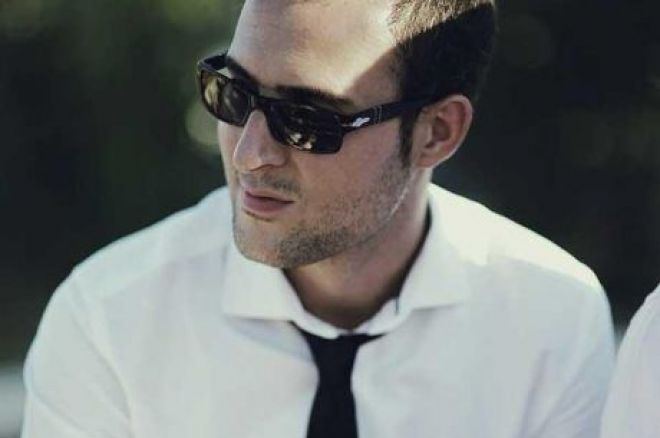 With the European Poker Tour (EPT) set to kick off in Deauville, France, in less than two months, the French poker community gets ready for one of the most awaited events of the year.
Built around a 10-day event-heavy schedule, the 10th edition of EPT Deauville will again join forces with PokerStars' national French Poker Series for an event that the organizers are sure will again attract a great number of players.
However, after the recent closure of two poker rooms in Paris — which caused the cancelation of an FPS event in November — and given the fact that EPT Deauville's Main Event has declined from an all-time high of 891 players in 2011 to 671 participants in 2014 , many think that PokerStars may be considering to bring their prestigious event away from the coast of Normandy.
To understand more about the future of the EPT in Deauville and also to discuss more about PokerStars' decision to open to sports betting and online casino games, PokerNews France's Philippe Baret met with the FPS President and Business Development Manager at PokerStars, Cedric Billot.
PokerNews: What is your position at PokerStars today?
Cedric Billot: I take care of a number of live tournaments in Europe. These include the FPS and the EPT in Deauville, Monaco, and Malta, which means that right now I am working on the next three events on the EPT schedule.
Also, I deal with all PokerStars' live events in Italy and Belgium, and I get involved in the overall strategy about live events in Europe.
What do you think about the recent decisions to introduce casino games and sports betting to PokerStars? Should people be concerned that this will have some consequences in the way the brand deals with poker?
Since Amaya Gaming bought PokerStars, our global strategy about live events did not change at all. These tournaments remain one of the key elements of [PokerStars'] marketing operations.
The choice to expand the offer of Pokerstars and include sports betting and casino games will help us to bring more players to the online poker tables. While some may think that this decision is in antithesis with the sport values traditionally promoted by PokerStars, we believe that this new strategic approach is important to bring "new blood" to online poker via the new online games that will soon be available.
What about the French live poker scene? Do you foresee any big change coming?
The EPT Deauville will be back in January 2015, and this year we will celebrate its 10th edition. After that, we will evaluate the players' response, even if today there is very little chance for a second EPT in France. We will keep our eyes open, but let's face it, the French poker market is not the most dynamic one out there.
Let's talk about Deauville. Despite the importance the city and the event have for the community, numbers have started to decrease. Do you think the EPT will stay in Deauville in the future?
In fact, all the EPTs are a bit on the spot, if we exclude the few ones that have been crushing for a year or two like Barcelona and Prague. All this considered, to say that Deauville will still be in the European Poker Tour schedule in two, three, or five years from now would not be a 100-percent safe bet.
What's the recipe for success then, to organize tournaments in big tourist destinations?
It's a combination of different factors. As for Barcelona, we know that there is the sun and that we can also go there with the family and enjoy the place. Destinations like this one are attractive to all budgets.
Prague is the winter equivalent of Barcelona — it is a beautiful city either during the day or at night. If we add to this cocktail that it has a well-served international airport and a lot of cheap flights to get there, then we see why that EPT is a hit.
The Belgian Poker Challenge is being played in Namur these days. What can you tell us about poker in Belgium?
The Belgians are passionate about the game. When you look at the participation in live tournaments, you really see that what they do is wonderful. The casino in Namur has been the first one in the country to offer poker games and, to date, they still consider poker to be an important part of their offer.
This is often not the case in France, where casinos do not do much to welcome poker players because they feel they don't get enough money out of the game. They may even be right to see things in this way, but this means that they only consider the income that comes directly from poker. Yet, poker can also be a good way to attract new people to casinos.
For news, updates, and more follow PokerNews on Twitter and Facebook.