Jason Somerville: How Live Streaming Could Help Spark Another Poker Boom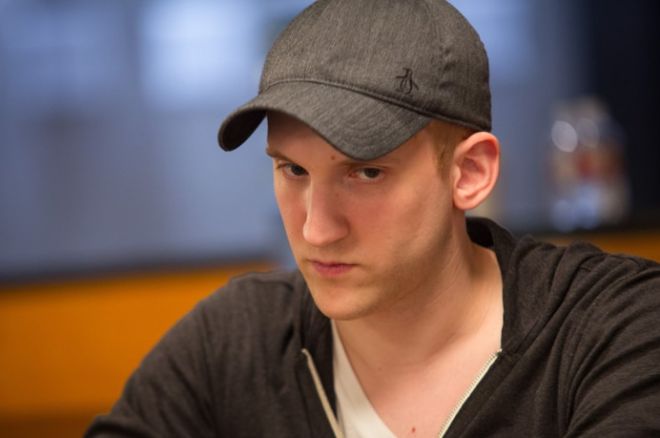 During a discussion panel at the PokerStars Caribbean Adventure on Thursday, poker pro Jason Somerville seized an opportunity to discuss a budding video platform that he believes could help spark the next poker boom.
Somerville, whose popularity skyrocketed after launching his Run It UP live stream on YouTube in 2013, passionately offered his thoughts on the way poker is broadcasted today on television and the Internet. His input generated a fascinating discussion about how these broadcasts can change for the better.
"We're in an interesting time in poker right now," said Somerville, sitting in front of a group of poker players and media members. "I don't think televised poker really evolved too much after the hole card camera was introduced, especially in America. Poker players want to see four or five days of coverage and be engrained in the play as it goes. Meanwhile in America the World Series of Poker [coverage] doesn't even start until Day 4 now!"
Somerville's pitch: Take advantage of everything the World Wide Web has to offer.
"I feel like poker's best fit is on the Internet where you can stream whatever you want, whenever you want, for as long as you want," he said. "And not only is it cheaper and more cost efficient, but it makes more sense for poker."
One particular industry that Somerville cited as a model to follow is e-sports, otherwise known as the world of professional video game competitions. Several streaming sites have been created that allow video gamers to stream themselves as they're playing. These sites have become tremendously popular, foremost amongst them Twitch which represents around 2 percent of the entire traffic on the Internet globally — trailing only Netflix, Google and Hulu.
"The idea you could play a video game and make a living was something that was completely impossible when I was a kid," said Somerville. "Now it's actually possible because you have guys who are streaming right this very second, who have 30,000 concurrent viewers, sitting in their underwear playing a game that costs no money to play, and they're making so much money it is absolutely unreal."
Live streaming can be immensely profitable for those who do it correctly, leading to member subscriptions, donations, and even sponsorship opportunities. As Somerville pointed out, the most successful video game streamers on Twitch are making more than $1 million per year.
Does poker have the same earning potential? Somerville thinks so, especially now that Twitch is looking for ways to expand its community. The company, which was recently purchased by Amazon, took a look at games like backgammon and chess, but found that poker was most intriguing to its audience.
Twitch reached out to Somerville last year, and he began live streaming from his apartment in September, shortly after his sponsorship deal with Ultimate Poker came to an end. Since then his stream has attracted 3 million unique viewers — from hardcore poker enthusiasts to newcomers who can't identify a royal flush.
"People have just found some amount of connectivity watching me play with my hole cards up on a four-minute delay," he said. "I just talk through my decisions and serve as a tour guide to poker, showing them why I love the game and the cool things that I see. These are people who are new to poker who are now seeing people like an e-sport."
Reaching out to the next generation of poker players is very important to the industry's growth, and as an ambassador Somerville is being very careful about the way he's delivering his content to viewers. To him it's more about making poker fun than providing strategy content that you can find on sites like CardRunners. He feels some poker shows like the WSOP on ESPN have missed that concept.
"The hardcore poker audience that people were trying to target was not correct. I feel like my job these days is almost like storyteller, not poker trainer. I'm not there to talk about the hands you should be defending in the small blind. You want that? Phil Galfond at Run It Once — go try that, it's awesome."
"I'm here to call you a nit bitch if you fold your big blind too often. That's fun. It's so much more entertaining than how poker has been done."
Somerville believes that treating poker more like an e-sport is the key to the industry's growth into the next decade.
"I really feel like we're right at the cusp of something tremendous happening. It's going to be a big year for poker on Twitch. I really feel like this is perhaps the next wave of the next poker boom."
Get all the latest PokerNews updates on your social media outlets. Follow us on Twitter and find us on both Facebook and Google+!