Poker Community Shows Positive Support for Shared Liquidity in New Jersey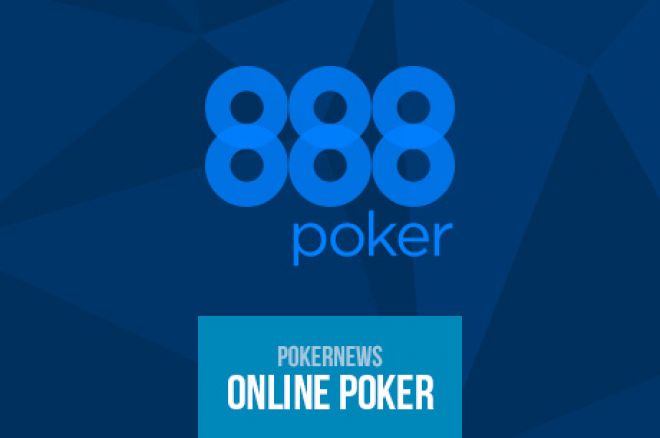 Effective Jan. 12, 2015, WSOP NJ and 888poker NJ, two of the leading licensed online poker sites in New Jersey began to share liquidity across their poker rooms for micro and low-limit cash games and select tournaments.
As could be expected, the reaction to the limited merger of the two online poker rooms by poker players in New Jersey has been overwhelmingly positive.
New Jersey poker player Patrick "my2chis" Shelly expressed to PokerNews why the merger is great for players in the state.
"I see the merge of 888/WSOP as a good thing. While the amount of tournaments between the two sites has gone down drastically, the quality of the tournaments and the prize pools in those tournaments have increased. I think this is great for both recreational and professionals in NJ."
Many New Jersey poker players have taken to the TwoPlusTwo and PocketFives.com poker forums to express their thoughts and concerns.
In in the WSOP.com sponsored forum on TwoPlusTwo, New Jersey poker player "Turbolicious" expressed his joy for tournament players. "Great news for MTT players, like how they already upped the Sunday $25K to $35K," Turbolicious wrote.
Many New Jersey players love the idea of shared liquidity so much that now they are asking why it is being limited to cash games up to $50 NL. TwoPlusTwo poster "Trix1969" tried to give one possible explanation.
"Let's say that there is a 25 percent or maybe a 50 percent overlap of players at 100+ NL, [shared liquidity] would still increase player pools for all those involved. Example: If 20 players are playing 100+ NL on site A, and 10 of those players are among the 20 playing 100+ NL on site B, you would end up with 30 distinct players. Which could feed five six-max player games, or perhaps twenty to thirty six-max player games, if the players are like me and they tend to multi-table six games at a time. Just a thought.
Last night, at times, they had 10 to 15 50+ NL hold'em games going. They even had a nine-max game going, which is rare."
Others are calling for the shared liquidity to be expanded to more tournaments. PocketFives poster "FrickenWacko" was perhaps the most vocal on this subject in the Poker Sites forum, first praising what is already in place, and then asking for it to be expanded to other tournaments as soon as possible.
"The shared liquidity is awesome," the poster stated in a message directed to the poker rooms. "Your prize pools have grown nicely. Now, how about sharing liquidity on all of the other tournaments with guarantees on 888poker and WSOP? 888poker has wonderful freezeouts with guarantees on all of them. WSOP has great r+a guarantee tournaments. We'd all like to see a growth in those like we've seen in the 10k and 5k. Also, I think it would also be wise to share liquidity for the nightly high rollers."
TwoPlusTwo poster "Starpoker" asked the poker community to be patient as he believes that shared liquidity will soon be expanded.
"It takes time for them to fully integrate. They are taking it in steps," Starpoker explained. "I agree with some of the points you have made in your posts [and] I think that if you give them some time, they will merge more pools and tournaments."
"I agree that more integration is good, but I think we need to understand that a lot of good things have happened and focus on that. If in March nothing has changed, then I think your criticisms would be on point."
Get all the latest PokerNews updates on your social media outlets. Follow us on Twitter and find us on both Facebook and Google+!