The World's First 'Pay-by-Poker' Restaurant Launches in London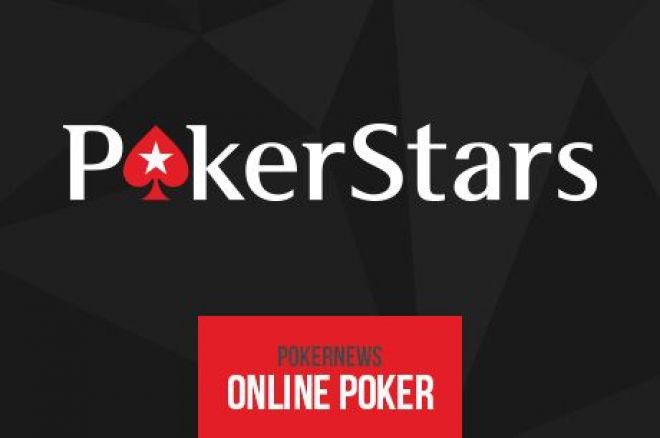 Poker players looking for a way to pay for a meal and cocktail with a few hands of poker are in for a great treat in London.
This isn't credit card roulette. Online gaming operator PokerStars and Jones and Sons restaurant have collaborated to create the pop-up restaurant All-in Kitchen in Haggerston, near Shoreditch in East London, where from Jan. 19 to 21 everyone's invited to celebrate the kickoff of the 2015 United Kingdom and Ireland Poker Tour (UKIPT) in London.
For three days, diners will have the opportunity to pay the full £50 ($75.80) per head menu fee, or choose to play three hands to determine if their meal will be for free or merely at a heavy discount. There really is no reason not to play the three hands since it there is no risk and only gain possible.
Patrons who opt to play poker will receive 10,000 chips to play three hands with. They will be rewarded with a free three-course gourmet meal if they end up with over the 10,000 starting chips at the end of the three hands.
Those who don't wind up ahead on the felts, still wind up ahead when it comes to paying their meal, since they will only need to pay £5 ($7.58) if they have at least 5,000 chips and £10 ($15.16) if less than 5,000 chips.
The All-In Kitchen's entire menu listed below was also created for the poker lover.
The Flop
Jacks -Bourbon Glazed Pork Belly
Queens – Queen Scallops, Salt Baked Swede, Bacon Marmalade
Kings – Chargrilled King Prawn Cocktail
1 Pair – Port Soaked Pear, Stilton & Walnuts
The Turn
3 of a Kind – Confit, Roast & Pan Fried Duck, Blackberry Reduction
4 of a Kind – Lamb Chops, Rump, Kidney & Shoulder, Rosemary Jus
The Nuts – Butternut & Chestnut Gratin, Waterloo Soft (v)
The Royal Flush – King Crab Thermidor, Straw Fries
Small Blinds
The Stack – Triple Cooked Chips
The Pot – Boiled Charlotte Potatoes
Split Pot – Mixed Seasonal Vegetables
Limp – Green Salad
The River
2 Pair – Pear Tarte Tatin, Pear Caramel, Ice Cream
Millionaires Tart – Salted Caramel & Chocolate, Whiskey Cream
Cocktails
The Bluff – Elderflower, Lemon, Sugar, Soda (Mocktail)
The Semi-Bluff – Gin, Elderflower, Lemon, Fizz
The Raise – Home Smoked Rum, Orange & Raspberry Liqueurs, Grilled Orange
The Call – Earl Grey Infused Gin, Lemon, Egg White
All In – Top Shelf White Spirits, Cola
The All Nighter – Espresso Martini
Andy Jones, founder of Jones & Sons seems excited by combining his two loves, poker and food. Jones expressed to the Daily Mail, "I love food and never shy away from the tables when I get the chance, so having the opportunity to create a menu that combines two of my favorite things was something I jumped at.
Embracing poker within the dishes was a lot of fun and some of the dishes that hit the cutting room floor were a bit out there, but I can't wait to see the results and serve up some Aces."
The Daily Mail also reported that there are plans for the All-In Kitchen to occur throughout the British Isles at all of the stops of the 2015 UKIPT.
Diners can head to the All-In Kitchen webpage to book their tables.
Get all the latest PokerNews updates on your social media outlets. Follow us on Twitter and find us on both Facebook and Google+!