Todd Brunson Purportedly Takes Andy Beal for $5 Million in Bobby's Room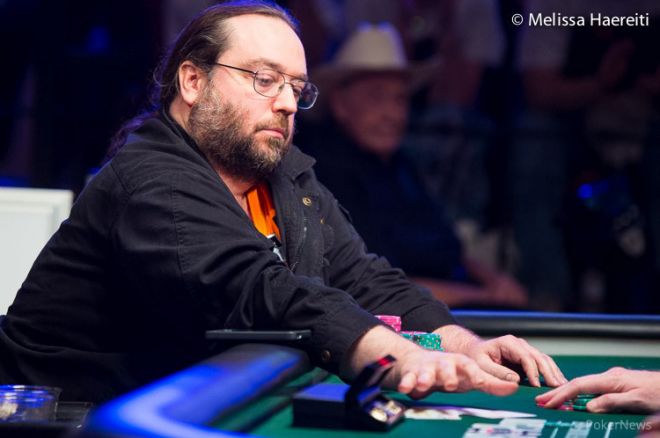 He's back! Andy Beal was spotted late Friday night and early Saturday morning playing heads-up limit hold'em with blinds of $50,000/$100,000 in Bobby's Room at Bellagio against Todd Brunson. According to poker pro Kyle Loman, who was live tweeting the match while playing in a different game outside the high-stakes room, each bought in for $5 million, and when all was said and done, Brunson held all the chips.
Few amateur players have shook the poker world quite like Beal, a Texas billionaire who made his fortune through real estate and banking. In 2001 and 2004, Beal grew fond of playing high-stakes heads-up limit hold'em, which he played against a group of poker players nicknamed "The Corporation" in a legendary game documented in Michael Craig's classic book, The Professor, the Banker, and the Suicide King: Inside the Richest Poker Game of All Time.
As Craig described it, Beal won and lost millions in the game as he circulated through players such as Ted Forrest, Jen Harman, Phil Ivey, and both Todd and Doyle Brunson. Despite winning a massive $11.7 million pot on May 13, 2004, Beal ended up quitting the game with a loss, only to return in Feb. 2006 for more action. He quickly lost $3.3 million, went on a three-day $13.6 million upswing, and then lost $16.6 million to Ivey in a separate three-day match. It was at that point Beal claimed he was done with poker.
Since then there have been rumors that Beal has dabbled in limit hold'em, his favorite game, which, earlier this month, scientists claimed they solved. Those rumors were unsubstantiated, but on Friday, Jan. 23, Beal's most recent return was confirmed thanks to the rise of social media and Loman's reports.
"Andy Beal playing HU 50K/100K with Todd Brunson in Bobby's Room. I'm about to lose my mind," Loman reported in the first of a series of tweets. "All pink 25K chips now. Todd with six million and Beal with four million+. If they started with five, which is what I thought I saw, Todd up a milly.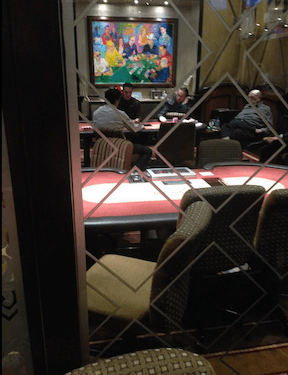 Loman did snap a quick picture (see right), one that shows "Texas Dolly" sweating his son, and you can see that to the right.
Here are some other updates Loman tweeted throughout the night:
"There was almost 20 people in the room at the start of the game. Down to pretty much just Doyle watching now.
"Doyle went to bed it appears. The battle continues though"
"Todd continuing to win. Got about 8 million to Beal's 2."
"Beal with a solid heater. Todd: 5.5 Beal 4.5"
"Todd Building towers. Looks about the same. His demeanor is the same as always. Sitting backward in the chair, his emotions unchanged."
"Todd: 7 Beal: 3. There's only 3 people in Bobby's Room now. Todd, Beal, and the dealer."
"Brunson crushing now. Has 8.5m+ to Beal's less than 1.5m"
"Todd just felted Beal. They fist bumped and he left the room. They're done for tonight. Todd wins 5 million. More updates tomorrow hopefully."
So according to Loman, Brunson relieved Beal of $5 million. Brunson himself tweeted the following after the match had ended: "We came to a nice steak house without a reservation. Big line. They asked if we were celebrating anything. I said yes I won 5 mil yesterday."
Whether or not Beal will return remains to be seen, but if his past behavior is any indication, he'll return for another shot at besting Brunson, or whoever is willing to sit down and play him for such monster stakes.
Get all the latest PokerNews updates on your social media outlets. Follow us on Twitter and find us on both Facebook and Google+!
Executive Editor US, PokerNews Podcast co-host & 2013 WSOP Bracelet Winner.