The Betting Corner: How To Win Football Bets Every Time
Stuart Garlick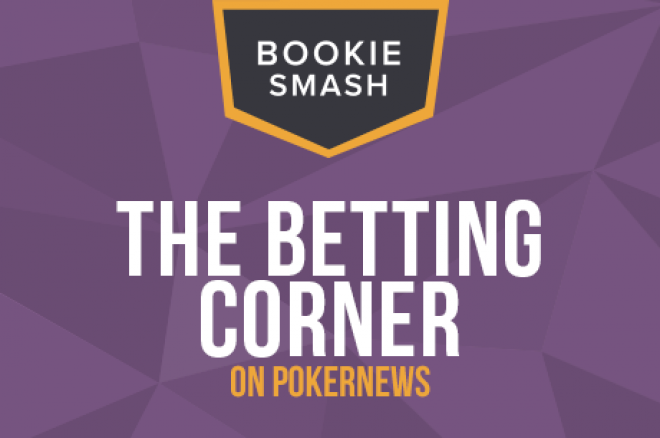 Football is a great sport. But not everyone who bets on football is a football fan. Whether you are or not, you need guidance. That's what Bookiesmash was set up for, and it's what we continue to provide.
Since starting our Football Betting 101 section, we've come up with countless tips to make your betting life easier. Even for bettors that have never bet on football before, we've got the help you need in order to get things started.
The latest on Football Betting 101 is our piece on How To Win Football Bets Every Time will give you the tools and tips you need to get great returns for your football bets. Of course, you need to know football and know the leagues, teams and players on which you're betting - but when you've established this, the possibilities are restricted only by your research and your ambition.
You can win every time - you just need to outsmart the bookmaker. In effect, it's like a gigantic game of poker, with you staying one step ahead of the companies that set the odds, finding great value where no-one else can. Check our article for more.
Elsewhere on Bookiesmash, following the latest bit of televised moaning by Chelsea manager Jose Mourinho, we look back at history's top five grumpiest football managers. The list of top men at football clubs who have suffered due to the stress of the game is long and distinguished.
The best managers, like Mourinho, express their bitterness and rage through barbed humor and passive aggression. However, there are other managers who just lose it and are then surprised when these moments of madness are forever replayed. Check out our article, and let us know if we've missed anyone out.
Bookiesmash is also about analysis of football games to find the best possible betting value. We've located some great matches this weekend, studied the form and fitness of the teams involved, and come up with our assessment of what is likely to happen. We've also got the top bets from our trusted partner bookmakers, including some surprisingly high odds that you'll jump to bet on.
Manchester United meet Sunderland at Old Trafford on Saturday in what ought to be a routine win for the Reds - but what has been routine this season for Louis van Gaal's side? A loss to Swansea last weekend in the Premier League meant United were back in the battle for 3rd, 4th and 5th places, once again with a chance of missing out on a Champions League place. They will have to work hard against a resolute Sunderland side.
At Anfield on Sunday, it's the big one of the weekend, as Liverpool face champions Manchester City. The home side has injury concerns for key players, but Manchester City have stuttered at times away from home this season, and with Liverpool always seeming to play better at home, this represents a major concern for City, and a major opportunity for Liverpool. We look at the top bets and offer a prediction which way the match will go.
Get all the latest PokerNews updates on your social media outlets. Follow us on Twitter and find us on both Facebook and Google+!