888 Holdings Recognizes 28% Growth In Pre-Tax Profits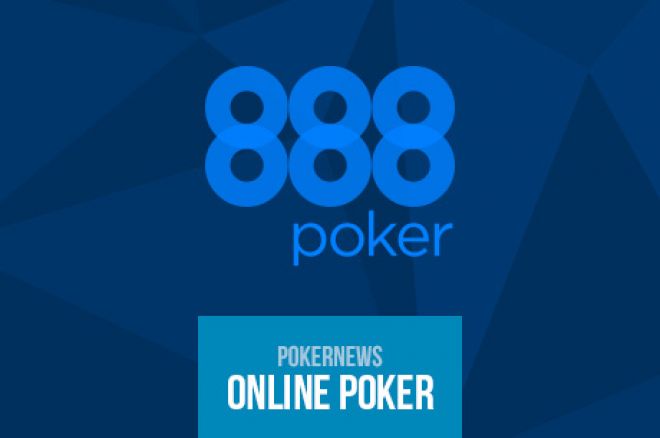 For the second year in a row, 888 Holdings, the parent company of 888poker announced record-breaking revenue and pre-tax earnings for the company.
According to the company's audited annual financial results for the year that ended Dec. 31, 2014, the group's overall revenue increased by 14 percent from $400.5 million in 2013 to $454.7 million in 2014. This is despite poker revenues remaining flat with $93.6 million reported in 2013 compared to $93.7 million reported in 2014.
This was more than offset by sizable revenue increases in the group's other segments with casino revenue increasing by 16 percent ($190.4 million to $220.6 million), bingo revenue increasing by seven percent ($43.7 million to $46.6 million), and emerging offering revenue increasing by 22 percent ($24.5 million to $29.9 million).
The company's business-to-business operations also realized a significant boost in revenues, increasing by 32 percent from $48.3 million in 2013 to $63.9 million in 2014. Regulated poker running for a full year during 2014 in both New Jersey and Nevada are believed to be significant drivers to this growth.
888 Holdings not only reported a better year in generating revenues, but also reported they did a better job holding onto that money. The company reported a 33-percent increase in EBITDA from $75.6 million in 2013 to $100.7 million in 2014. Additionally, the group reported a 28-percent increase in profit before tax from $53.2 million to $67.9 million.
From an investor's standpoint, these figures translate into a healthy 13-percent increase in earnings per share from 14.2 cents to 16.1 cents.
888 Holdings Chief Executive Officer Brian Mattingley reported the group's excitement by the growth, especially in the casino and sports segments, along with its foothold on the No. 2 position in the PokerScout global rankings.
"2014 was another record-breaking year for 888 during which we again delivered strong growth in revenue and profitability," Mattingley told announced to investors and the London Stock Exchange. "This outstanding result reflects the fundamental strength of our business and the continued execution of our focused strategy. This is underpinned by our strong brands, exceptional technology and industry-leading marketing systems.
"Our core casino product delivered another outstanding performance reflecting our strength and heritage in this vertical, while 888Poker cemented its position at number two in the PokerScout global rankings at the year end. The outstanding 115-percent revenue growth from 888Sport was an undoubted highlight of 2014 and we continue to see very exciting growth opportunities in this vertical."
Mattingley cautions that 2015 provides a new set of challenges, especially considering the heavy impact the company expects in light of recent regulations including the UK Point of Consumption Tax and the implementation of new VAT rules applying to electronic services. This is in addition to issues in certain jurisdictions a stronger US dollar could be causing.
"Trading during the first quarter of the year has been in line with our expectations with significant increases in new customer recruitment as well as increases in deposit level and bet volumes," Mattingley said. "Average daily revenue during the quarter to date was six percent lower than the previous year, and on a constant currency basis and excluding the impact of VAT, which from 2015 is deducted from revenue generated in certain jurisdictions, the performance was seven percent ahead.
"Whilst the business faces external challenges in the form of Point of Consumption Tax in the UK, VAT in certain jurisdictions and adverse foreign exchange movement from a strong US Dollar, I am confident that the Group is well placed to take advantage of opportunities that regulatory change opens up to companies such as 888.
"I am delighted with 888's record achievements in 2014, and I would like to take this opportunity to thank each member of our dynamic and talented team for their fantastic efforts during the year."
Get all the latest PokerNews updates on your social media outlets. Follow us on Twitter and find us both Facebook and Google+!