BlogNews Weekly: Mike Sexton Speaks Against the November Nine Format at the WSOP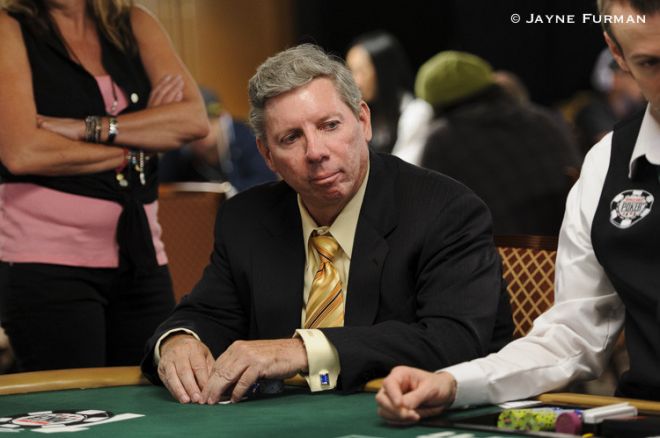 Each week, PokerNews brings you insight into the happenings at some of the major poker sites. Featuring the most popular blog posts, BlogNews Weekly is your one-stop shop for all your poker blog highlights.
This week, we bring you the highlights from PokerStars, Full Tilt Poker, and partypoker blogs from last week.
Meet the Teacher
Team PokerStars Online member, Felix "xflixx" Schneiders was recently filmed by PokerStars for a short eight-minute video about how poker slowly changed his life. Schneiders, dubbed as "The Teacher" in a blog titled The Teacher: Not just another basement kid story due to his love of teaching players through instructional videos, was understandably nervous since he is a self-described introvert.
The video starts with Schneiders discussing about how he met his wife Vanessa and how they were a match due to some of the "nerdy" stuff they were both into.
Schneiders then talks about how teaching other poker players some of his wealth of knowledge about the game helped him become less introverted and more connected into society.
Head to the PokerStars Blog to learn more about Schneiders.
Free Pot Limit Omaha Hi/Lo Hand Analysis at Full Tilt
The Full Tilt Game of the Week is pot-limit Omaha hi/lo, a game full of action and excitement since players are playing for both high and low hands.
To help you learn this fun game, Full Tilt is giving you a chance to have one of your hands analyzed by its expert, Rod Stirzaker, for free.
All you need to do is head to the Full Tilt blog titled Get the Doctor to Check Your Pot Limit Omaha Hi/Lo!, and submit a hand in the comments box below the blog to have your hand analyzed to see where you could have played it better.
Read on the Full Tilt blog about how you can get one of your pot limit Omaha hi/lo hands for free this week.
Mike Sexton's Concerns About the World Series of Poker
Partypoker pro and World Poker Tour (WPT) commentator Mike Sexton recently expressed his concerns about the World Series of Poker (WSOP) in a blog titled Poker legend Mike Sexton calls out the WSOP!
Many of his suggestions were related to eliminating the November Nine, providing many reasons why this concept doesn't put the players first.
Sexton goes on to talk about why he feels that WSOP events outside of Las Vegas, such as Australia and Europe, should not be included in the Player of the Year race since it places many players at a disadvantage.
Head to the partypoker blog to learn more about Mike Sexton's suggestions for the WSOP.
For news, updates, and more follow PokerNews on Twitter and Facebook.