Liliya "Liay5" Novikova Joins Team PokerStars Pro Online, Says "A Dream Has Come True"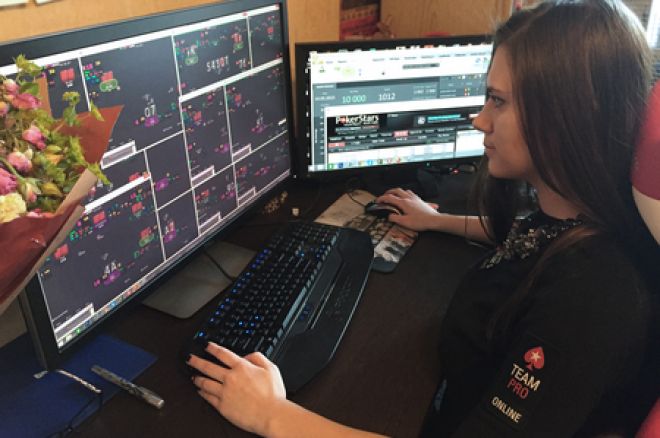 Professional video gamer and sit-and-go regular Liliya "Liay5" Novikova is the latest addition to Team PokerStars Pro Online.
The 22-year-old online player from Moscow is the third member of Team Russia's part of the world's biggest poker room, as she joins 2008 World Series of Poker Main Event runner-up Ivan Demidov and computer science grad student Mikhail "innerpsy" Shalamov.
"I would've played poker anonymously for the rest of my life, and I could've been happy doing it," Novikova wrote in an introductory post published on the PokerStars Blog on March 16. "That didn't stop me from dreaming, however."
Novikova, who has already achieved Supernova status on PokerStars, explained that although a sponsorship deal with the poker room was not one of her goals, she has often given it a thought. She also admitted to imagining how it would be to play for the most recognized brand in poker and join a team that includes true veterans and icons of the game such as Lex Veldhuis, Isaac Haxton, and Randy Lew.
"I dreamt of what it would be like to get the call that I was going to become a member of Team Online," she went on to explain. "At 22 years old, that dream has come true. As of today, I am a member of Team PokerStars Pro Online."
Introduced by PokerStars as a "feared — and fearless — six-max hyper-turbo sit-and-go player," Novikova met poker during her engineering and design studies at Russian technical university, and that "rekindled the love affair with family card games" that started back in her childhood.
"I started off casually," she said about her journey in poker. "I played turbo sit-and-gos and heads up, but over time hyper turbos became my game of choice. I fell in love with the speed and post-flop play."
Currently on her mission to achieve the Supernova Elite status, Novikova said, "It takes a lot of time and a lot of concentration on my game, so I have worked out a schedule and do my best to follow it."
Novikova is also known to be a competitive and talented name in the world of professional video gamers, specifically in the PC game Defence of the Ancients.
Novikova is the second player from the eSports galaxy to join PokerStars in less than a month, as on Feb. 27 the poker room announced the inclusion of Jason Somerville — who also has a past as a talented League of Legends and StarCraft player — to its exclusive team of sponsored pro players.
Image courtesy of the PokerStars Blog.
For news, updates, and more follow PokerNews on Twitter and Facebook.