57-Year-Old Call Center Representative Turns €25 into €250,000 at PokerStars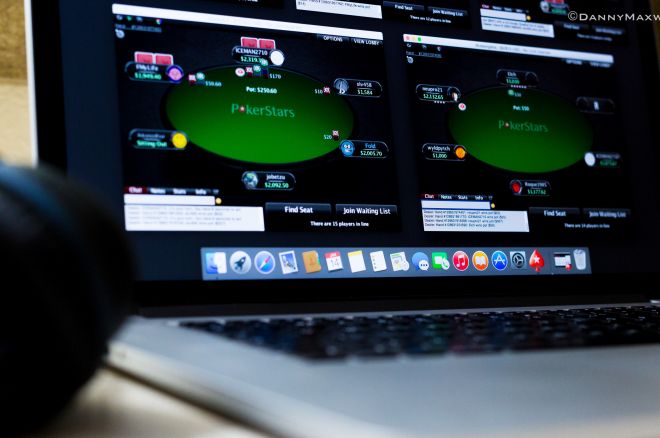 On April 15, PokerStars.it increased the variety of Spin & Go games available in Italy's ring-fenced market and introduced new €25 buy-in games featuring a €300,000 total guaranteed prize pool. Only few hours after the launch, "borggiorg", a 57-year-old player from Milan, left the tables €250,000 richer, as he took down the top prize in what is the richest Spin & Go tournament ever played in the country.
"I just wasn't ready for that," the player told the PokerStars Blog. "My heart started to beat incredibly fast as soon as that prize came up on the screen. I couldn't believe it. I literally did not understand anything for a couple of minutes."
Luckily for him, shortly after the initial shock "borggiorg" realized that the only chance he had to leave the table with the first prize was to clear up his mind and play his best game ever. Otherwise, he'd be leaving with the €50,000 consolation prize that awaited the other two participants, which still isn't too shabby.
"After some minutes, I managed to reset my brain and to push myself to play my best game," he continued. "I have tried to remember all the tournaments I have lost because of my mistakes, and I realized that the other two opponents at the table were probably feeling the same way about the crazy prize on tap."
Excitement aside, "borggiorg" calmed down to play his best, focusing on the skills he has learned from experience.
"So, I decided to play the tournament as I would usually do," he went on to explain. "I decided to trust my skills. I know I am not a great player, but sometimes I know how to play some pretty good poker."
What happened after that, however, is much harder to remember for the player who currently works in a call center in Milan, as he explained that the emotions caused by the possibility to win €250,000 were so strong that they made him forget about most of the action.
"I don't remember the hands I have played," he explained candidly. "I just know that at some point I was in heads-up and that I had better cards than the chip leader."
What he remembers, however, is what happened after his big victory.
"Once I won the game, I stayed quietly at my chair for a while, because everything seemed just too unreal to me," he said. "Then, I went straight to my wife to wake up and tell her what had just happened."
Despite the big win, "borggiorg" confessed that he does not intend to invest a significant part of it in his poker games, nor in any other crazy purchase.
"I am just an average Italian, and I think this money fell on me to help my family," he said. "Next year, one of my two kids will go to university, and this big win finally gives us the opportunity to feel secure and have that kind of margin on things that we have never had before."
His words come in a bit of contrast to another Italian player who recently hit a $60,000 score on PokerStars and subsequently quit his job. Unfortunately for this player, the bank has refused to allow payment of his winnings. You can read more about that story by clicking here.
Get all the latest PokerNews updates on your social media outlets. Follow us on Twitter and find us on both Facebook and Google+!