Five Thoughts: Golf and Poker, Irish Poker Open Slow Roll, and More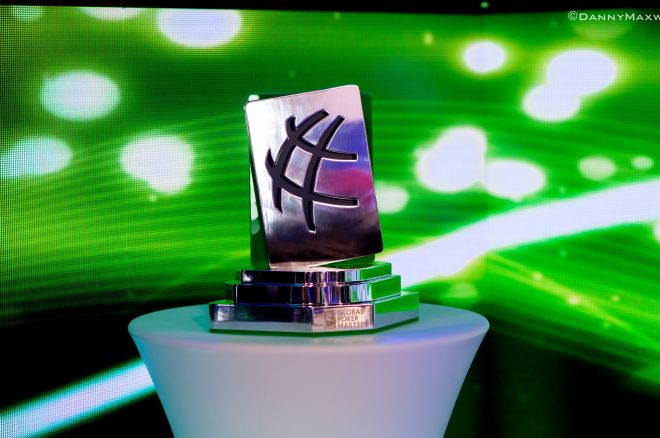 Jordan Spieth dominated The Masters over the weekend, tying the 72-hole record en route to winning by four strokes. The 21-year-old Texas native pocketed $1.8 million for the victory, bringing his career live tournament earnings to over $13.18 million (excluding FedExCup bonuses).
Justin Rose and Phil Mickelson did their best to run down Spieth on Sunday, but ultimately fell short and finished tied for second. They both earned $880,000, and Mickelson now has $76.5 million in career tournament earnings.
For the first time in history, The Masters boasted a $10 million prize pool. The top 50 players earned a minimum of $25,200. Tiger Woods finished tied for 17th place, earning $155,000. Woods remains the leader on the PGA all-time money list with $109.8 million in earnings.
According to CBS Sports, Jack Nicklaus earned a combined $269,000 in his six Masters victories. Nicklaus sits outside of the top 200 on the PGA all-time money list with $5,734,031 in earnings.
If that brief Masters recap reminds you of a poker tournament, it's because golf tournaments are poker tournaments on a more natural green surface. According to a Forbes piece in 2012 that profiled Ben Martin, it costs a minimum of $110,000 to compete for a year on the PGA Tour. Part of that lump sum includes travel and caddie fees, but there are also tournament entry fees. While there is no entry fee for The Masters, players still need to pay to use the locker rooms and other facilities.
For up-and-comers like Martin, who has since earned his Tour card and now boasts more than $3.5 million in career earnings, it's difficult to source the amount of money needed to succeed as a professional golfer. For established professionals like Spieth, whose mug graced the background of the Under Armour Twitter page all weekend, sponsors step in to pay for your fees, provide your equipment, and increase your income.
The PGA Tour is the perfect model for poker, but, in addition to sponsors, golf also has the power of television. Outside of the World Poker Tour and the World Series of Poker, poker commands a very limited presence on American television. Online streaming via Twitch and other platforms is helping, but we're certainly not experiencing live, full-day coverage on CBS. The big difference between golf and poker is that anyone can win a major poker tournament, so we'd prefer to see more U.S. Opens and fewer events like the Masters.
The Global Poker Index recently announced a new model of their own, the Global Poker League. In a continuing effort to "sportify" poker, the GPL will feature eight teams, owned by, essentially, backers. Like professional golf, players in the GPL won't have to pay for travel or buy-ins, but this team-driven league is a departure from what poker really is, an individual sport.
1. Global Poker League
We have to be careful about how we promote, or, as the GPI team puts it, "sportify" poker. The poker industry took off because Chris Moneymaker, a non-professional, won the 2003 WSOP Main Event in a time where anyone with a computer could play online poker for real money. This influx of players, the majority of whom were also non-professionals, led to bigger tournaments with larger prize pools around the globe, and more televised poker shows with higher ratings than ever.
This doesn't happen in professional sports. The NBA didn't grow in popularity because an accountant from Tennessee played lockdown defense on Michael Jordan, preventing him from winning the Larry O'Brien trophy. The average Joe can't step on the golf course and actually compete with a Jordan Spieth. There are no satellites running for the quarterback position on the New York Jets — although one might argue this is a decent idea.
With a set player pool GPL creates an exclusive "we," and directly conflicts with egalitarian nature of poker. Anyone can aspire to become a WPT/WSOP/EPT champion, because all it takes is a buy-in and some positive variance. According to Alex Dreyfus there will likely be two online qualifiers on each team, but the majority of the players will be accomplished members of the GPI 300 or GPI 500. This is an elite group that your average Joe can't just buy into.
I'm also confused as to why the GPL is a team league. The Global Poker Masters was a terrific event, and it was enjoyable to watch players band together and compete for their country, but poker is an individual game, like golf. Sure professional golfers come together for the Ryder Cup, but every other week they're battling as individuals to make cuts and pocket as much dough as possible.
Team competition in poker is a novelty, not a solution.
The GPI boasts the best poker rankings system in the world, and can leverage that to create something comparable to golf's FedExCup. Maintaining the individual spirit of poker, the GPI can invite the top-ranked players in the world to compete in a tournament or a series of tournaments in order to crown a global champion in a big free roll. Unfortunately, this model doesn't allow for Moneymaker's to compete — unless there is a satellite system — but it capitalizes on the GPI's already successful and well-respected rankings and doesn't change the game of poker. The Epic Poker League tried this, but a failed business model led to its demise.
I will admit that this format would most likely fail to create an all-new fan base, which is a major goal for Drefyus, but in order to accomplish something as grand as that it's going to take more than a few more well-branded poker tournaments.
2. The Slow Roll Heard 'Round the World
Ioannis Triantafyllakis and Kevin Killeen split the top two prizes in the 2015 Irish Poker Open, earning €209,500 and €192,500, respectively, but the biggest story to come out of Dublin was Andreas Gann's epic slow roll.
After committing more than a third of his stack preflop with the K♦Q♦, Gann flopped the nuts on a board of 8♦A♦6♦ against Irish legend and the first player ever inducted into the European Poker Hall of Fame, Donnacha O'Dea. O'Dea, who held the A♣6♣, put Gann all in, and the German went into the tank for, by my count, a minute and 10 seconds.
What a bizarre hand.
It's fantastic that the only player who doesn't scold Gann at the table is O'Dea, who sits there quietly as everyone, including the announcers, lashes out on the confused German.
If listening to the commentators rip Gann to pieces wasn't cringe-worthy enough, here's video of the trio hamming it up for the camera:
"Justice is done to Deutschland."
Fergal Nealon, the gentleman on the far right, took to the Irish Poker Boards to offer some more information on Gann's slow roll. Nealon starts by admitting that his commentary is "very over the top," and that, "I am cringing here watching it back."
He adds that he spoke to Gann, who truly didn't believe that what he was doing was wrong:
"He thought that he did it because his family and friends were watching at home and that maybe he wanted to increase the drama and tension for them, like in a wild west movie, but that it wasnt (sic) his intention to disrespect others. So I told him i would go back on the comms and give their side...He seemed geniunely (sic) baffled by the reaction but after i backed Tilo up on how a slowroll is perceived in a live poker tornament (sic), he did now seem to understand that what he did was wrong and was eager to make amends. So i told him i would go back on comms and give their side of the story, whilst he agreed it would be a good idea to apologise to Donnacha.

"Fair play to him, he went right back onto the stage where he had been booed off earlier and shoke (sic) the Don's hand."
So, according to Nealon's findings, Gann didn't forget that he was holding two diamonds; he simply wanted to increase the drama. Well, mission completed, sir.
Watch how Gann calls the initial bet preflop, fidgeting with his chips nervously. It appears as if he hasn't played a ton of live poker — this was his first result on Hendon Mob — or he is extremely nervous to be on camera at a significant final table. Also, when he finally turns over the K♦Q♦, there isn't a "gotcha" moment. He doesn't shoot two finger guns at O'Dea, drop the mic, and prance around the final table area like Chad Ochocinco. Instead he awkwardly peels over his two cards, then shrugs when the entire country of Ireland shouts at him in disgust.
No one is defending slow-rolling, and those who slow-roll intentionally should have a very good reason to do so. It's pretty clear that Gann made a mistake, so let's all agree to stop phoning the karma police and refrain from piling on any further.
In the moment, with the legend O'Dea as the victim, I can see why the announcers, players at the table, and fans would react so negatively. I'm glad that Nealon showed some self-awareness in hindsight, but let's not forget that the Gann bashing started before the slow roll.
"What is he doing?" the commentators squeal with delight when he just calls preflop. "What the hell is he doing? Phil Hellmuth 2010."
3. Ivey and the Chrysler 300
Chrysler launched its new Drive Proud campaign for the 2015 Chrysler 300 last week, highlighting a dozen individuals in an ad titled "The Kings & Queens of America." Although he only appears for a few frames, silently swaggering down what appears to be a casino floor (it actually looks like Crown Casino) and, in another shot, simply staring at the camera, Phil Ivey is among the group profiled.
Ivey is joined by San Antonio Spurs assistant coach Becky Hammon, Reddit cofounder Alexis Ohanian, jewelry designers Mercedes Yvette and Tiffany Schrade, sportswear company founder Lynn Le, restaurant owner Caroline Styne, furniture designer Nolen Niu, hoteliers Avi Brosh and Andrew Sasson, photographer Kwaku Alston, novelist Smith Henderson, and martial artist Shawn Williams.
What's more believable, that Ivey actually drives a Chrysler 300, or...
LeBron James hangs out in the back of a Kia regularly:
...or Shaquille O'Neal fits in this Buick:
Not a chance in hell, Shaq. I would have been more convinced if you announced that Kazaam was based on a real story. At least LeBron is legally obligated to ride around in a Kia, according to ESPN's Darren Rovell:
A source says the deal requires James to show up at Cavaliers games in the car. It's much like Tiger Woods' old Buick deal, which required the golfer to show up at events in the car brand.
.
While Ivey's allegiance to Chrysler is as believable as Daniel Negreanu's allegiance to Omaha Steaks, it's still a win to see him in a nationally-televised ad. I'm still waiting on a poker player to actually, yanno, say something in a commercial, and it would be nice to see Ivey for more than two seconds, but baby steps are still positive steps.
4. Zlatan Gunna Zlatan
If you're unfamiliar with professional football, then you may not find this story as amusing as me.
According to France's Le Parisien, world-famous striker Zlatan Ibrahimovic turned down an offer from PokerStars to become an ambassador of the brand. The French paper reports that Ibrahimovic, a Swedish native who plays for Paris Saint-[Removed:361] F.C., turned down the deal because he wanted more money.
The deal was estimated to be worth between €3 to €4 million a year.
According to Forbes, Ibrahimovic ranked 12th on the 2014 list of highest-paid athletes, raking in $40.4 million.
If this story is in fact true — neither VIP-Consulting nor PokerStars were willing to provide comment — then Ibrahimovic is a crazy person. That should be no surprise to anyone, because Ibrahimovic, who sometimes refers to himself in the third person and always believes he is the best player on the pitch, is indeed a crazy person.
He also happens to be the author of one of the most spectacular goals I've ever seen:
But that's besides the point. If Ibrahimovic's alleged deal was constructed similarly to Rafa Nadal's, then that man allegedly lit allegedly €3 to €4 million on fire. Nadal's PokerStars appearances, while noteworthy and enjoyable, are very brief. Commercials, a few brief strategy videos, a short live or online tournament here or there, and boom, an additional €3 to €4 million.
According to Google, the Euro is currently worth $1.06 (when the hell did that happen?). So, if Forbes' article and this alleged deal are both accurate, then Ibrahimovic passed up on an 8- to 10-percent increase in earnings from PokerStars to complete some very easy tasks. That's a lot of money.
I'm not surprised that Ibrahimovic allegedly overvalues himself, but I am a bit surprised to see a man with the A♥ tattooed on his chest turn down a deal from the world's largest online poker room. I am willing to bet that no less than 99 percent of humans on this planet with poker tattoos would take a deal from PokerStars or any other company willing to pay money to someone to simply play poker once and a while.
5. Four-Dollar Holler
In my last thought this week, I'd like to point you in the direction of a terrific feature by Chad Holloway on Nick Pupillo. At the start of the 2014 WSOP, Pupillo had less than $2,000 in career live tournament earnings and $4 in his pocket. He flew to Las Vegas using a friend's airline miles, and asked for a loan from his grandparents in Las Vegas.
He turned that loan into a 12th-place finish in the Monster Stack, earning just under $100,000, and is now a sponsored pro on the Mid-States Poker Tour.
"I really cannot thank them enough," Pupillo says of his grandparents. "Their belief in me and trust in loaning me that money really changed my life."
Pupillo has won five live tournaments since cashing in the Monster Stack, and now has $346,228 in career live tournament earnings. Check out his story here.
Get all the latest PokerNews updates on your social media outlets. Follow us on Twitter and find us on both Facebook and Google+!