Ireland Opens Up Licensing to Gaming Operators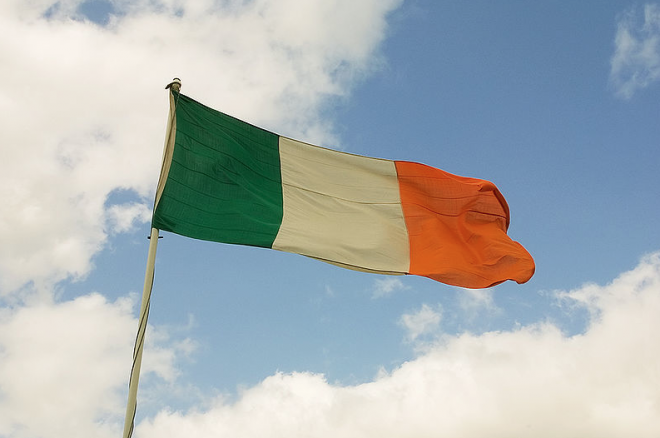 The Irish government plans to begin taxing online operators servicing its country's residents on August 1, 2015, following the passing of the Gambling (Amendment) Act 2015 last month.
A gaming regime in Ireland that recently became reality has been long expected after experiencing many delays dating back to when a bill was first introduced in 2011. The Irish government estimates that Ireland could witness an additional €25 million per year from taxes and licensing fees in its coffers from gaming operators that wish to legally service the country's residents.
Gaming operators that wish to legally service customers in Ireland are able to begin the licensing process Wednesday, April 16. Under the new gaming regime, licensed operators will be required to pay a one-percent tax on turnover on most bets, and a 15-percent tax on sports-related exchange bets.
Additionally, licensees will be required to pay €10,000 every two years for a renewable license to operate within the country's borders. In order to apply for a license, applicants must first obtain a certificate of "personal fitness" from Ireland's police force.
The new gaming amendment also contains provisions to punish gaming operators servicing customers in Ireland without a license. Repeat offenders can be subject to a fine of €300,000 for illegally providing gaming services in the country.
In a note sent to the press, Ireland's finance minister, Michael Noonan, said to be thrilled about the new gaming regime: "The Betting Amendment Bill is just a first step in providing for a well regulated betting and gambling regime. This Bill will allow for the regulation of those providing betting services by remote means to persons within the jurisdiction for the first time. This is a major step in the right direction. The implementation of the regulatory regime for remote operators will also allow for the extension of betting duty to these companies."
Effect on Gaming Operators
While the taxes, which are planned to be enforced later in the year, certainly seem reasonable, especially when compared to more aggressive taxes being applied in other EU countries, they are also sure to have an impact on gaming operators' bottom line. This is even more the case for gaming operators that focus on the Irish marketplace, like BoyleSports and Paddy Power.
Paddy Power estimated that if the new gaming taxes were in place during 2014, it would have cost the company €8 million, with 77 percent of business stemming from its online operations.
A Paddy Power spokesperson told eGaming Review that the company is supportive of the new taxes, but need assurances that it will be applied fairly to all online gaming operators servicing customers in Ireland.
"We have worked closely with the authorities in Ireland on the Betting (Amendment) Bill," the spokesperson said, "ensuring that there is a level playing pitch for all companies who operate in the Irish marketplace irrespective if they are based in Ireland or not."
BoyleSports appears to agree with Paddy Power, with the company's finance director, Michael Bent, stating, "We've always said we'd have no issue with an online betting tax so long as it is implemented fairly and this bill is the first step in making sure that happens. However, this is only the first step and it still remains to be seen whether this can be implemented in a way which doesn't put Irish businesses at a commercial disadvantage."
The new gaming tax isn't the only hit companies servicing Irish customers are facing in 2015. The value-added tax (VAT) rules for many European countries, including Ireland, changed on Jan. 1, 2015 with VAT now being applied on electronic services based on the country where the services are consumed. Previously, VAT on electronic services was applied based on where the company was offering services, leading many gaming companies to set up shop where there were favorable conditions.
Effect on Players
The effect of the new gaming regime is expected to have a minimal impact on players. It is possible that some smaller gaming operators may choose to stop servicing Irish customers, however, this is not expected to occur in large numbers.
Costs to players are expected to be unchanged due to the gaming amendment prohibiting gaming operators to pass along the new costs to customers.
Photo: SteuveFE via Wikimedia Commons.
Follow us on Twitter and find us on both Facebook and Google+!