Report: Lock Poker Rumored to Be Closed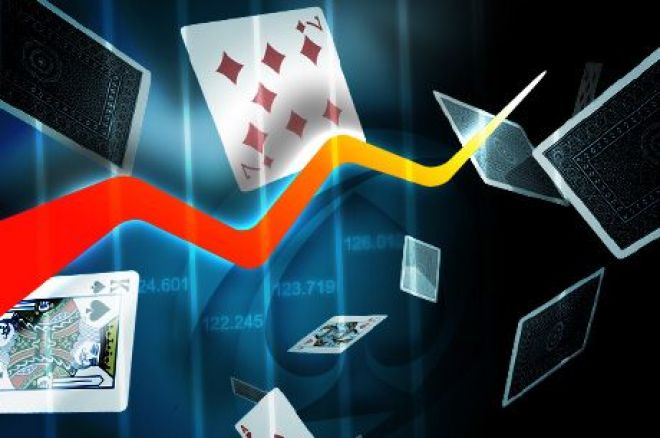 Lock Poker has been offline since April 17, leading many to speculate that the online poker room famous for its many problems has shutdown.
US Poker reported that while both the LockPoker.eu and LockCasino.eu websites are still up and running, anyone trying to access either software is unable to connect. Additionally, the poker room is still available for download on the website, although this is not the case for the online casino. With the site being down for the weekend, and with no updates as to why, it is widely assumed that the online poker room has closed its doors to its players.
Lock Poker is one of the most troubled stories in online poker since Black Friday occurred over four years ago. Payouts were known to be slow to American-based customers playing on the site, however, alarm bells began to ring when players outside the US were also being paid slowly or not at all.
Concerns about Lock Poker began in 2010 when the site appeared on Casinomeister's rogue list for slow payments.
Liquidity concerns at Lock Poker began to heat up a few years ago with many players reporting they have not been paid since 2012. This escalated on the TwoPlusTwo poker forum, when in April 2013 it became known that players sponsored by the site were being treated to an all-expense vacation to a castle in Portugal. Many players reported outrage about the site incurring these types of luxury expenses despite many players on the site still waiting for withdrawals to be processed.
While some Lock Poker-sponsored players ended their sponsorships in light of payment problems at the time this occurred and earlier, others took to the forums to support Lock Poker, asking players to give it more time. Additionally, some sponsored players posted that they were given assurances by management that players' funds were safe at Lock Poker and that payments would resume shortly.
At the same time, the secondary market to buy and sell Lock Poker funds began to plummet. Players would be continued to be paid in small amounts until payments completely halted with no player reporting being paid since April 2014.
Lock Poker players have reported $1 million in unprocessed payouts on TwoPlusTwo, however, US Poker speculates there could be $10-$15 million in unprocessed customer withdrawals outstanding.
With confidence in Lock Poker plummeting, the traffic at the poker room also dropped. According to PokerScout, when Lock Poker was recently operating, the site estimated an average of 10 ring-game players based off a rolling seven-day period with a 24-hour peak of just 20 ring-game players.
If you have funds "locked up" on Lock Poker, you will likely be running into difficulties. Live support at Lock Poker is not currently being upheld, and players and media are reporting that their emails are being returned as undeliverable when attempting to contact the site for information. Personal email addresses for some Lock Poker personnel are reported to still be active, however, messages to these people, including Lock Poker CEO Jennifer Larson, are not being answered.
If Lock Poker is done and they do not pay outstanding player funds, it could prove to be the biggest online poker scandal since Black Friday on April 15, 2011. After Black Friday, it is estimated that players lost $45-$50 million at Cereus, the operators of the now defunct Ultimate Bet and Absolute Poker, with little to no hope that they will ever be paid.
Get all the latest PokerNews updates on your social media outlets. Follow us on Twitter and like us on Facebook today!