Fancy a Free Training Call On Us?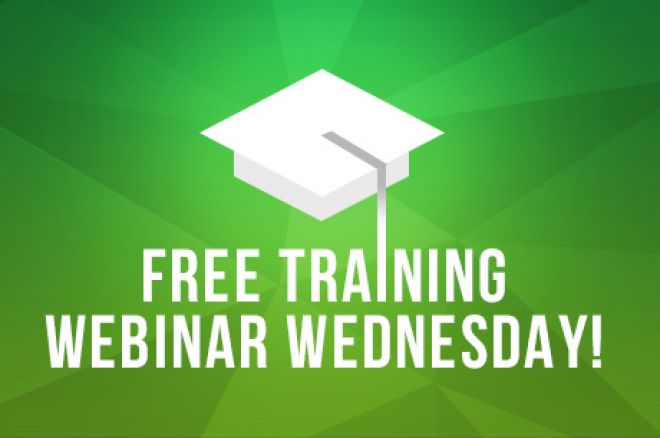 You know how people say there's no such thing as a free lunch? Well, those people are clearly very slow runners (waiters are usually pretty slow and burdened by trays and stuff).
As much as we'd love to get you lunch, we've got you the next best thing and it's really cool. We're running a free training webinar for you on Wednesday at 8 p.m. BST (3 p.m. EST). The subject of the call is how to get the results you want in poker.
To register, all you need to do is click the link below.
Click here to register for the webinar.
On the call, you'll discover how to stop being stuck at one limit, end your frustration, and how to destroy weak players. The call is being run by our favorite poker coach Nick Wealthall. He will reveal an easy-to-use system for improving. He'll give you a road map for your poker success so you can play with more confidence and improve your understanding and results fast!
This is a one-time live event, seats are limited, and we won't be running a replay so make sure you don't miss out.
Grab your webinar seat right here.
It's rare to get training like this for free, and we don't know when Wealthall will run a call like this again. It's really going to help you out a ton, so make sure you're there on Wednesday at 3 p.m. EST (8 p.m. BST).
Sign up is super easy. Just click the link below and enter your email.