Mexico's Gerardo "Chiclick" Godinez Tragically Passes Away in Car Accident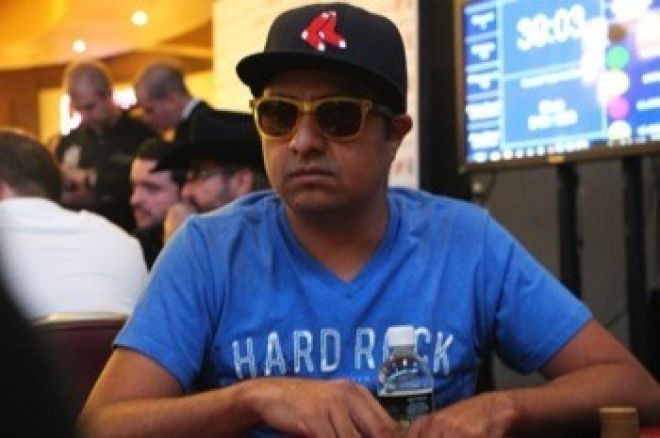 It's a sad day for poker, as a fatal car accident took the life of Mexico's Gerardo "Chiclick" Godinez on Monday. The 34-year-old player was one of the most successful and respected members of his country's poker community.
According to the Mexican press, the accident took place on the road that connects Mexico City to Guadalajara, where Godinez went to play a poker tournament during the weekend. Reports say that the leading cause of death was related to Godinez's failure to wear a seat belt. The other three people in the car at the time of the accident have been reported to be in good condition.
Eighth on Mexico's all-time money list with $299,341 in live tournament cashes, according to HendonMob, Godinez was a very well-known face on the circuit, especially in Latin America. During his career, he managed to put together a number of remarkable results that included six cashes at the World Series of Poker between 2009 and 2013, an 18th-place finish at the 2011 European Poker Tour Grand Final in Madrid for €40,000, and victory in the 2012 Latin American Poker Tour Grand Final High Roller event held in Lima, Peru, for $44,835.
Godinez's last tournament cash was recorded during last January, when he finished second at the Guadalajara Series of Poker Main Event for $ 25,343.
"He was probably the most well-known poker player in Mexico," Mexican poker pro Angel Guillen told PokerNews. "He was known for making a fortune playing cash games. When I started to play poker in 2007, Godinez was already on the scene and everyone feared him."
Guillen went on to add, "He was a good friend, a great guy, an extremely hard worker, and a true grinder. He was very smart with poker, and he made a fortune by playing almost every day for the last eight years that I've known him."
Talking from personal experience, Guillen went on to explain how great bankroll management and a superb intuition were the real keys of Godinez's success in poker.
"He simply outsmarted everyone with the way he managed his money and the games he would get into," said Guillen. "He was a very charismatic guy who came from a humble background and made his own way to the top. That's why many were also inspired by him."
Guillen continued, "He was also famous for having the best timing ever. There are just too many stories around that. I can tell you that he was the kind of person who would not play a hand for two hours and all of the sudden cold four-bet with
off suit and flop a boat, or go all in with
for 400 big blinds preflop after two guys limped, and get paid by a crazy rich player who had
."
Before his encounter with the game of poker, Godinez found his way to success with Magic: The Gathering, where his strategic approach to the game convinced many to consider him as one of the best Magic players in Mexico. During his career as a Magic player, Godinez took part in numerous editions of the World Championships and cashed in events like the Pro Tour Los Angeles in 2005 and the Latin America Championships in 2000.
"It was just a matter of him always taking the right choice by intuition," Guillen continued. "I can't really explain it, but I think there was something about him that made him unique. He was loved and respected by many not only in the poker world, and he was definitely the most iconic figure in Mexico that will be deeply missed by all of us."
Our thoughts and prayers go out to his family and friends. Rest in peace, Gerardo.
Want to stay atop all the latest in the poker world? If so, make sure to get PokerNews updates on your social media outlets. Follow us on Twitter and find us on both Facebook and Google+!