New Federal Gambling Indictment Seeks to Charge Phua with Conspiracy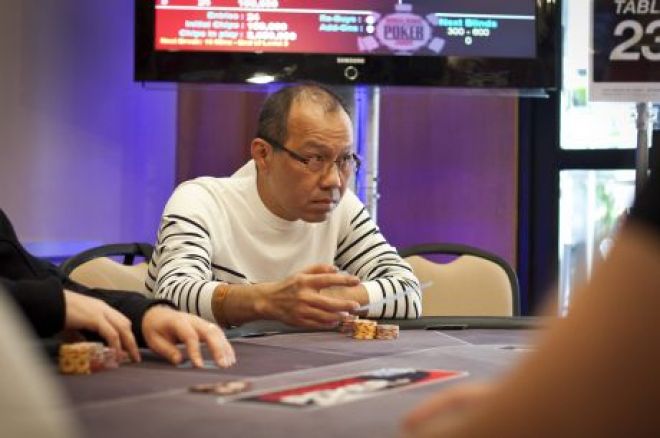 After US District Judge Andrew Gordon ruled that FBI agents "went too far" and violated the privacy rights of Paul Phua – which resulted in key evidenced being tossed out — federal prosecutors have changed course by obtaining a new indictment that seeks to charge the Malaysian businessman with conspiracy.
Gordon's ruling was the second hit to the FBI after U.S. Magistrate Judge Peggy Leen raised serious concern about the operation back in February and said it was "fatally flawed."
"A conspiracy charge is the darling of a prosecutor's nursery," said defense lawyer David Chesnoff. "Mr. Phua maintains his innocence. You cannot be guilty of conspiracy if you never agreed to do anything that's illegal."
According to the Las Vegas Review Journal, the new conspiracy charge is in addition to the felony counts of operating an illegal gambling business and the transmission of wagering information, both of which prosecutors will pursue using admissible evidence.
"The evidence demonstrates the defendant did much more than just place bets," prosecutors stated. "Rather, the defendant maintained a leadership role in the illegal betting operation."
As reported on PokerNews, Phua, his 22-year-old son Wai Kit "Darren" Phua, Malaysian businessman and poker player Sen Chen "Richard" Yong, and five others were arrested at Caesars Palace in July 2014 on illegal gambling charges.
The elder Phua is the only one still dealing with charges after six defendants, including his son, plead guilty, while charges against a seventh were dismissed. In addition to a fine, those who pled guilty were sentenced to five years of probation and prohibited from visiting the U.S. during that time.
The arrests were made after the FBI, who failed to obtain a proper warrant, cut off the Internet connection to Phua's villa and then had two undercover agents pose as repairmen. Once in the room, the two agents gathered evidence about the betting activities by filming everything through hidden cameras. Evidence was also collected from two other villas.
The evidence obtained via the repairman ruse was hotly debated, and judge ultimately ruled the operation violated Phua's fourth amendment rights and could set a dangerous precedent for unauthorized warrantless searches. The evidenced obtained from the other two villas through more traditional means can be used in court.
According to the indictment, prosecutors are seeking to recover $13 million the betting operation reportedly earned while at Caesars Palace.
Stay tuned on PokerNews for the latest on this case.
Get all the latest PokerNews updates on your social media outlets. Follow us on Twitter and find us both Facebook and Google+!