Appeals Court Rules Wisconsin Indian Tribe Can Offer Electronic Poker Tables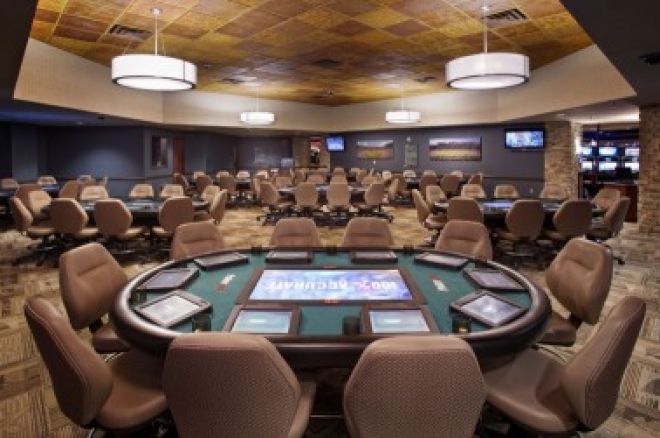 For the past four years, Ho-Chunk Gaming Madison, formerly known as Dejope Gaming, has been locked in a legal battle with the state of Wisconsin over a poker room comprised solely of PokerTek electronic poker tables.
The state's Division of Gaming argued that the tables were in violation of a 2003 compact that used rules from the Indian Gaming Regulatory Act of 1988. Ho-Chunk Gaming Madison, which is considered a bingo hall and not a casino, is licensed to offer "Class II" games, but the state believed the electronic poker tables constituted a "Class III" game.
Last year, U.S. District Judge Barbara Crabb agreed with the state and ordered the casino to stop their poker offering, which launched back in 2010. However, according to the Wisconsin State Journal, the U.S. Court of Appeals for the 7th Circuit, which is based in Chicago, recently overturned that decision.
In a 20-page opinion, the court ruled that because non-banked poker is not criminalized by the state, it cannot prevent the tribe from offering electronic poker as dictated by the federal Indian Gaming Regulatory Act (IGRA).
"IGRA creates a regulatory scheme that respects tribal sovereignty while carving out a regulatory role for the states on only the most lucrative forms of casino gambling and hence the forms of gambling most susceptible to organized crime," wrote Chief Judge Diane Wood. "States may choose to bypass this regulatory scheme if they are willing to ban gaming across the board. But the states lack statutory authority to deny an Indian tribe the ability to offer gaming that is roughly equivalent to what the state allows for its residents."
In 1999, Wisconsin decriminalized the possession of five or fewer video gambling machines in alcohol establishments. The court seemed not to differentiate between such machines, which include run-of-the-mill video poker, and electronic poker tables.
"Wisconsin cannot have it both ways," Wood wrote. "The state must entirely prohibit poker within its borders if it wants to prevent the (Ho-Chunk) Nation or any other Indian tribe from offering poker on the tribe's sovereign lands. When the state decriminalized hosting poker for taverns, it could no longer deny that game to tribes as a matter of federal law."
Ho-Chunk Gaming Madison's poker room is currently closed, and it remains to be seen if and when the room will reopen. Likewise, only time will tell if the decision will influence other tribes in the state to revaluate their poker offerings in Class II facilities. Live poker is currently offered at several tribal venues across the state. The Department of Justice is currently reviewing the court's decision.
Want to stay atop all the latest in the poker world? If so, make sure to get PokerNews updates on your social media outlets. Follow us on Twitter and find us on both Facebook and Google+!