Inside Gaming: Industry Remembers Kirk Kerkorian, Hard Rock Announces Meadowlands Plans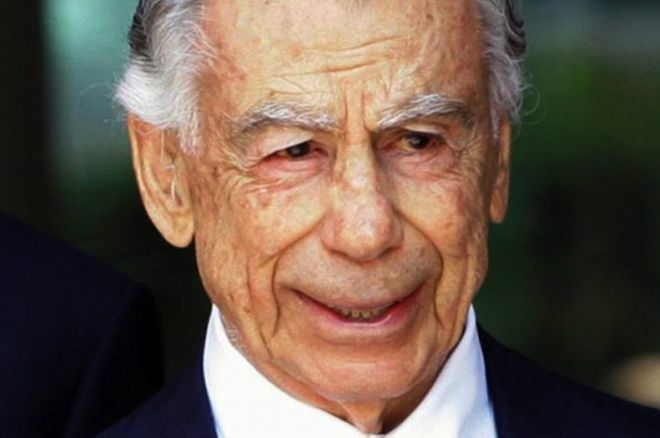 This week's Inside Gaming notes the passing of a Vegas real estate mogul, reports on what happened at this week's IRS hearing regarding changes to laws affecting how casino gamblers report for tax purposes, and shares news regarding the Hard Rock's plans to build a casino in New Jersey — though not in Atlantic City.
Vegas Real Estate Mogul Kirk Kerkorian Dies at 98
A pioneer of the gaming industry and one of the most important figures in the building of modern Las Vegas, Kirk Kerkorian passed away on Monday, prompting numerous reflections by industry insiders and observers regarding his monumental contributions. Kerkorian died in Beverly Hills at the age of 98.
An amateur boxer and aviator during young adulthood, following WWII Kerkorian got into the business of buying military transport planes, refurbishing them, and selling them, eventually starting his own air charter company. During the late 1940s and into the 1950s his company, Trans International Airlines, would fly gamblers — including many Hollywood celebrities — to and from Las Vegas as the first major hotel-casinos were starting to appear.
Kerkorian's company continued to grow, was eventually merged with the Studebaker Corporation, and after buying and selling the company a few times Kerkorian had amassed a huge profit. Meanwhile in 1962 Kerkorian purchased land in Las Vegas where eventually Caesars Palace would be built, with Caesars renting and then finally buying the land from Kerkorian.
In 1969, Kerkorian opened the International Hotel, later known as the Las Vegas Hilton and now the Westgate, at the time the largest hotel in the world. That was the year Kerkorian also bought the Metro-Goldwyn-Mayer movie studio, then in 1973 he would open the original MGM Grand Hotel and Casino — now Bally's — which was even larger than the International, setting a new world record.
He continued to accumulate wealth, buying and selling significant percentages of Columbia Pictures and United Artists while also becoming involved in the auto industry. In 1993 he opened the MGM Grand, which for a third time set a standard as the world's largest hotel. He was also involved in other prominent projects on the Strip, including CityCenter.
Kerkorian was additionally known for his extensive philanthropy, founding his charitable organization The Lincy Foundation which from 1989 to 2011 donated more than $1 billion to various charities, schools, scholarships, and other causes.
For more on Kerkorian and his considerable role in shaping modern Las Vegas, see The New York Times obituary.
AGA, Others Testify to IRS Against Proposed Changes to Tax Reporting of Gambling Winnings
We noted last week a scheduled Internal Revenue Service hearing to consider proposed rules to change tax reporting procedures for those who gamble in casinos. The change getting the most attention — and receiving the most criticism from the thousands who have submitted comments on the regulations — would be a reduction of the threshold for mandatory reporting of slots winnings from $1,200 down to $600.
That IRS hearing took place in Washington, D.C. on Wednesday, with many representatives of the casino industry, Indian gaming, and other officials on hand to testify their opposition to the proposed changes. Among those appearing was Geoff Freeman, President and CEO of the American Gaming Association, who in his testimony reiterated the AGA's concerns that the proposed changes would be "far more complicated, onerous and unproductive than may have been understood" by the IRS.
Freeman and the AGA — and others — object to the lowered threshold for the reporting of winnings, noting how "the casino gaming industry strongly opposes any such reduction" because of the "myriad adverse impacts that would result for the customer, the IRS and the industry."
Some members of Congress are on the side of the AGA and others opposing lowering the tax reporting threshold, including the 17 who belong to the Congressional Gaming Caucus who in advance of this week's hearing sent a letter to IRS Commissioner John Koskinen not only objecting to the proposed reduction, but suggesting the current $1,200 requirement is in fact too low as it is.
"Since the $1,200 threshold level was originally adopted in 1977, to account for indexed inflation the threshold should actually be approximately $4,700 today," they explain before outlining the punishing costs upon casino operators and detriment to customers the change would cause.
The bulk of Freeman's testimony, however, focused on another idea included in the proposed regulations, namely, a call for casinos to introduce mandatory electronic player tracking (via loyalty cards) to monitor customers' wins and losses for tax reporting purposes.
Objections raised by Freeman to the latter proposal included the casinos' being ill-equipped to implement such electronic player tracking as well as the "chilling effect" upon players that would come from "associating player loyalty cards with tax tracking/collection," one effect of which could be "fear of an IRS audit in customers' minds."
Freeman additionally noted problems with imposing "one-size-fits-all" requirements on individual gaming establishments as well as inconsistencies with existing state gaming tax and regulatory requirements. He also proposed an alternative to the IRS, a voluntary system for tax reporting for the "limited segment of players" who would be amenable to rely on tracking data to help with satisfying their tax reporting requirements.
The IRS and United States Treasury now move on to consider the comments and testimony and decide whether or not to move ahead with the proposed changes. Adopting the changes would mean the writing of a new formal rule, with another public comment period to follow.
For more background regarding the proposed changes — including the idea to utilize casino comp cards to track taxes — head over to the Press of Atlantic City.
Plans for Hard Rock Casino in Meadowlands, New Jersey Announced
Earlier this month Hard Rock International announced plans to build a new casino at the Meadowlands in New Jersey. Pending approval from New Jersey's legislators, the new Hard Rock Casino would feature 5,000 slot machines, 200 gaming tables, 10 restaurants, and four bars, with "Phase One" of the project potentially due to open as early as summer 2016.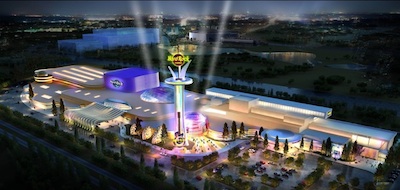 "With its close proximity to an international airport, the new casino would be designed to attract visitors from not only the 14 million adults in northern New Jersey and New York City, but also international travelers, making it a premier entertainment destination," explained Jim Allen, Chairman of Hard Rock International. "The significant tax revenue brought into New Jersey could go directly to aid in the development and reconstruction of Atlantic City's casino and hotel industry."
The new casino will also include the usual rock 'n' roll decor found at other Hard Rock establishments, as well as a Hard Rock Live showroom, a New Jersey Music Hall of Fame, and a music memorabilia museum.
A first step in the process for getting such a project approved would be to add a question to this November's ballot to allow New Jersey voters to voice their position on allowing the building of a casino outside of Atlantic City. We noted here a couple of weeks ago how there is already support from lawmakers — as well as from Governor Chris Christie — for a bill that would add such a referendum. John Brennan additionally reports for NorthJersey.com that the Hard Rock's Meadowlands plans has "considerable support from North Jersey lawmakers for placing a statewide referendum on the November ballot to clear way for its construction."
For more on the proposal and the prospects for New Jersey to allow casino building in the Meadowlands, visit NorthJersey.com.
Photo (Kerkorian): ABC.
Want to stay atop all the latest in the poker world? If so, make sure to get PokerNews updates on your social media outlets. Follow us on Twitter and find us on both Facebook and Google+!