Case Dismissed: High-Stakes Player and Businessman Paul Phua Wins Legal Battle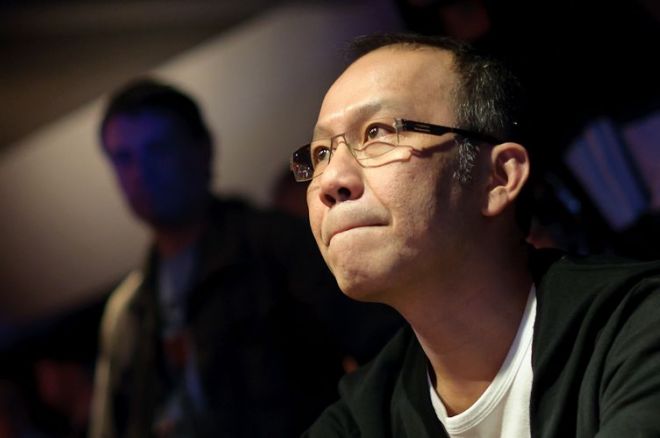 Eleven months after Malaysian businessman and high-stakes poker player Paul Phua, who plays online under the moniker "MalACEsia," was arrested with seven others in Las Vegas following an illegal betting operation involving the 2014 FIFA World Cup, U.S. District Judge Andrew Gordon has decided to dismiss the case.
As the Las Vegas Review-Journal reports, Judge Gordon's decision came after the prosecutors admitted they no longer had the evidence needed for a trial, that was supposed to begin later this month, against Phua.
On July 9, 2014, Phua, together with his 22-year-old son Darren Wai Kit Phua, Chinese businessman and Macau high-stakes regular Sen Chen (Richard) Yong and his son Wai Kin Yong — along with four more Chinese and Malaysian nationals — were arrested by the Federal Bureau of Investigation (FBI) in an operation that took place at Ceasars Palace in Las Vegas.
According to the charges pressed, the group was allegedly responsible for an illegal betting ring.
As stated in a report published last December, the investigation over Phua's activities started long before that, as the Director of Special Investigations at Caesars Entertainment Paul Urban explained that everything began after he received a photograph of Phua's luxury villa "loaded with computers, wide-screen televisions, and WiFi equipment commonly found in illegal sports-betting wire rooms."
At that time, the FBI believed Phua's Las Vegas operations were the continuation of those shut down by the authorities in Macau on June 18, 2014, when the businessman was arrested on charges of taking illegal bets on the World Cup. U.S. authorities assumed that Phua continued his betting ring from Las Vegas once he fled Macau upon his release on bail.
However, Phua strongly denied his involvement in the illegal betting activities throughout the investigation, despite six others accused pleading guilty. Each fined and sentenced to five years of probation.
After high-stakes regulars Phil Ivey, Andrew Robl, and Daniel Cates took care the bails of both Phua and Yong — a combined $4.5 million — the Malaysian businessman decided to fight his legal battle supported by a legal team that was always sure about the illegality of the FBI's operation.
"Paul Phua stayed in the United States to defeat these charges because he was innocent and because the government's misconduct made the case even more unjust," one of Phua's lawyers, Thomas Goldstein, commented in in a statement sent to the press on Monday, June 1. "Today, his faith in the American justice system was completely vindicated."
Cracks in the investigation began to appear back in February when the U.S. Magistrate Judge Peggy Leen found that sworn statements made by FBI agents to obtain the warrant were "false and misleading" and said that the whole case built against Phua was "fatally flawed."
Talking about the case in April, Judge Gordon also explained the FBI "went too far" with an operation that was carried out in violation of Phua's rights as the federal agents did not have the search warrant they needed to enter the hotel room.
As reported on PokerNews, to arrest Phua and the others, the FBI cut off the Internet to his room in order to send two undercover agents in as repairmen. Once in the room, the two agents were able to gather evidence about the betting activities by filming everything through hidden cameras.
"Permitting the government to create the need for the occupant to invite a third party into his or her home would effectively allow the government to conduct warrantless searches of the vast majority of residences and hotel rooms in America," Judge Gordon stated during an hearing on April 17.
"The government need only disrupt the phone, cable, Internet, or some other 'non-essential' service, and reasonable people will opt to invite a third party onto their property to repair it, unwittingly allowing government agents into the most private space to view and record whatever and whomever they see," Judge Gordon continued.
In his decision to dismiss the case, Judge Gordon ordered the government to return Phua's passport along with his private jet. Following the dismissal of the case, Phua was also allowed to play poker in Las Vegas again, though he reportedly already left the country. So don't expect to see him at the World Series of Poker, where he finished eighth place for $1,237,333 in the inaugural $1,000,000 Big One for One Drop back in 2012.
Want to stay atop all the latest in the poker world? If so, make sure to get PokerNews updates on your social media outlets. Follow us on Twitter and find us on both Facebook and Google+!