PokerStars Fighting For its Place in California With New Website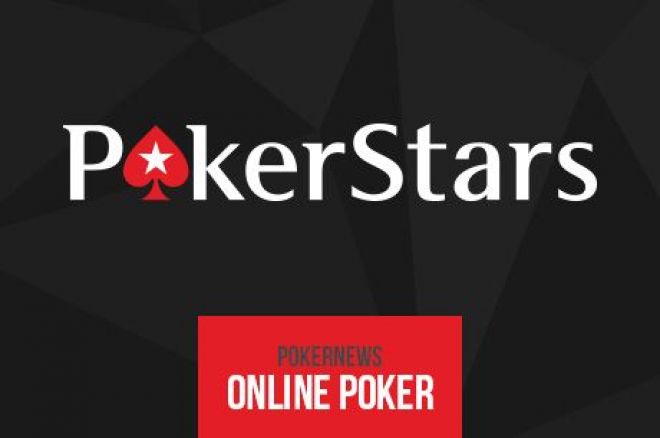 On June 6, we reported that the Viejas Band of Kumeyaay Indians were funding a radio ad campaign which strongly requests that California citizens fight against the inclusion of "corrupt companies like PokerStars" in online poker legislation.
Last week, PokerStars decided to turn the tables by launching a new website, californians4ipoker.com, together with a coalition which includes two Indian-tribes and three Los Angeles land-based card rooms. The website is aimed at promoting open and fair regulation of internet poker in California.
The initiative aptly named Californians for Responsible iPoker hopes to not only combat the fact many interested parties in the State are attempting to exclude PokerStars from state legislation, but also to educate residents as to why internet poker would be good for Californians.
In addition to PokerStars and its parent company, Amaya Gaming, the Morongo Band of Mission Indians, the San Manuel Band of Mission Indians, the Commerce Hotel & Casino, the Bicycle Hotel & Casino and the Hawaiian Gardens Casino are all listed on the website as part of the initiative.
On the face of things, this might seem like an unusual coalition comprised on an online poker room, Indian tribes, and card rooms; however, the five groups currently have an agreement to use PokerStars software if and when iPoker is regulated in California.
When visiting the site for the first time, visitors are asked to complete a simple sign-up form to show their support of fair regulated gaming in California. The site aims to keep its members informed about the latest developments in the state legislator with articles, editorials, and press releases. It is expected the coalition will also be publicizing calls to action when voices need to be heard.
The website has publicized that it wishes to promote an open regulated online poker marketplace, extend California's stringent consumer protection policies, ensure residents benefit from any regulation, and allow regulators to determine suitability of potential gaming operators. Here is full "Statement of Principles" published by Californians for Responsible iPoker as reported on the site.
California's Marketplace Should Be Inclusive So Consumers Have Choice and Access to Trusted Online Poker Brands.

Experiences in other regulated environments have demonstrated that the most successful marketplaces are inclusive and provide consumers access to a variety of trusted, well-regulated choices.
Legislation authorizing iPoker in California should do the same: establish a vibrant, competitive, fully inclusive marketplace with choices for consumers and strong consumer protections; strict oversight and regulation of operators and licensees; and a financial return for the state.
After more than six years of failed attempts in California, it is clear that stakeholders must reach substantial consensus in order for any bill to pass.
We must abandon the failed, divisive politics of the past that motivated anti-competitive and likely unconstitutional legislative proposals specifically intended to exclude one of the most successful and well-regulated iPoker service provider from California's market.
We must support legislation that allows California's existing licensed gaming providers – including tribes, card rooms, and others — to participate in the marketplace after stringent regulatory vetting for suitability.

​​Extend California's Strict Consumer Protections and High Standards of Accountability to Intrastate Real-Money Online Poker.

Legislation should ensure safe, secure and regulated access to real-money online poker in California.
Consistent with existing regulations for brick-and-mortar casinos, the California Gambling Control Commission and the state Department of Justice should have authority to ensure the integrity of consumer accounts, security of consumer personal data, accountability of the games, the ability to curb fraud or cheating by players, and other responsibilities necessary to maximize integrity of the games.
Licensees must demonstrate the ability to protect and safeguard vulnerable consumers, especially educating and assisting problem gamblers and excluding underage players.
Licensees should pay for the cost of regulation.

Ensure that California and Californians Benefit from State-Authorized Online Poker.

Real-money online poker could generate hundreds of millions of dollars for California each year — funds that now are going overseas, and that could be used for essential programs like public schools, public safety, healthcare, roads, and social services. The legislation should include a state tax component assuring that California and Californians will benefit from state-authorized, real-money online poker.
Authorizing legislation should create a vibrant, safe and competitive marketplace that gives players a choice of operators and innovative marketing promotions that responsibly grow the market and maximize state revenues.

Require Stringent Regulatory Vetting of Operators and Service Providers Before Authorizing Licenses, Using the Same Proven Statutory Suitability Criteria that Have Served California Well for Nearly Two Decades.

Legislation should subject applicants for online poker licenses to the same rigorous statutory suitability and licensing standards that already apply to existing gambling establishments.
This means that before a license is issued, a thorough investigation must be completed by the California Gambling Control Commission – which has been a strong gambling regulator for the last 17 years – and the state Department of Justice, looking into the past and present personal and business dealings of prospective website owners/operators, key employees and service providers. This is the same model adopted by New Jersey and Delaware for their online poker regulations.

Regulators Should Determine Suitability of Participants. Legislation Should Not be Used to Provide Competitive Advantages.

Suitability for participating in California's online poker market should be determined the same way it is determined for brick and mortar establishments, solely by the regulators, not the Legislature, and without mandating the use of exclusionary criteria that are arbitrary and likely unconstitutional.
Legislation should not be used as a vehicle to limit competition, restrict consumer choice, or to provide competitive advantages to a select few.
The site will also serve another purpose by helping promote the PokerStars Pro Tour which will include state visits by site pros Daniel Negreanu, Vanessa Selbst, Jason Mercier and Chris Moneymaker. It is believed the main purpose of the tour is to help provide good press to pressure politicians to exclude language that would potentially restrict the gaming company from a perspective iGaming bill.
Get all the latest PokerNews updates on your social media outlets. Follow us on Twitter and find us on both Facebook and Google+!