SealsWithClubs' Bryan Micon Pleads Guilty to Avoid Jail Time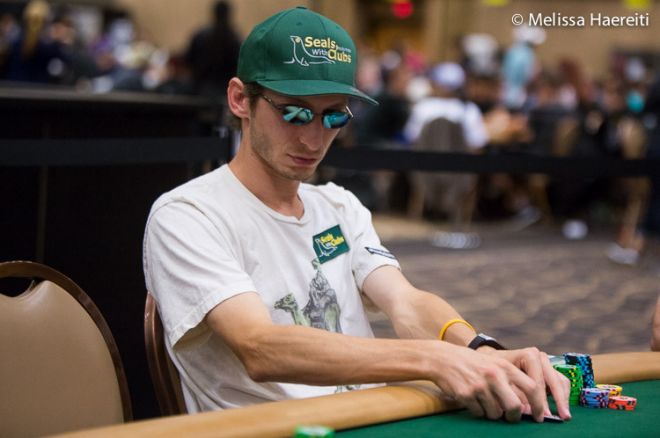 Bryan Micon, the man behind the bitcoin poker site SealsWithClubs (SWC) that Nevada's authorities closed in February, has agreed to plead guilty for running an unlicensed online poker room from Las Vegas.
As announced here on PokerNews on June 22, Micon decided to end his self-inflicted exile to Antigua and head back to the U.S. to participate in a hearing set for Thursday, June 25. During the hearing, Micon agreed to plead guilty - as this should allow him to avoid the risk of spending up to 10 years in prison, the Las Vegas Review Journal reports.
Micon's defines attorney Richard Schonfeld, from Las Vegas' popular law firm Chesnoff & Schonfeld, said that the deal is an "appropriate resolution." Schonfeld added that his client may see the charge of "operating an unlicensed interactive gaming system" reduced to a "gross misdemeanor" once Micon completes probation for time yet to be defined and paid a $25,000 fine. This represents a significant reduction compared to the $50,000 fine and up to 10 years of prison time that Micon risked until his appearance in court.
Schonfeld also explained that the deal with Nevada's authorities will require his client to give up computers, $900 in cash, and a number of bitcoins that were confiscated during a police raid conducted back on Feb. 11.
According to a Criminal Complaint submitted by Nevada's Attorney General Adam Paul Laxalt and Nevada's Senior Deputy Attorney General Samuel R. Kern on April 25, Micon has been accused of running an unlicensed poker site from Nevada "between March 1, 2014, and February 9, 2015."
"Micon willfully operated, carried on, conducted, maintained and/or exposed for play in the State of Nevada an Internet gaming poker site under the name 'Seals With Clubs,' without first procuring and thereafter maintaining in effect the required licenses," the Criminal Complaint stated.
"These actions constitute the crime of Operating an Unlicensed Interactive Gaming System, a category 'B' felony in violation of NRS 463.160(1)(f) and 463.360(3), and are a technological crime as defined by NRS 205A.030."