Eli Elezra Says 1996 WSOP Main Event Champ Huck Seed Back to His Prop-Betting Ways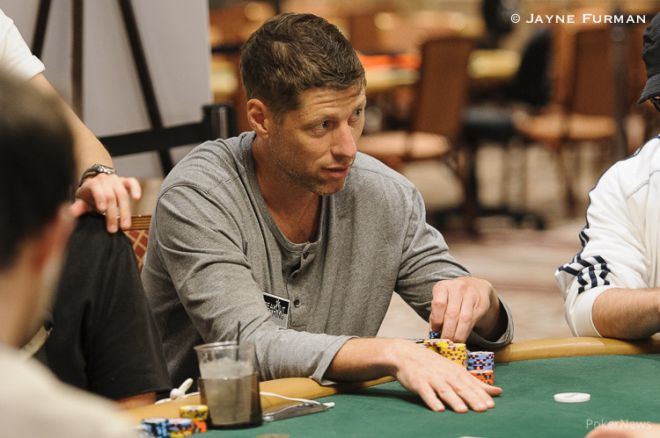 The master of prop bets is apparently at it again here at the 2015 World Series of Poker.
The 1996 WSOP Main Event champ Huck Seed, famed for his willingness to engage in crazy prop bets of all kinds, has set up his newest challenge, this according to Eli Elezra.
"He's bet people that he won't shave or cut his hair until he wins a bracelet," Elezra said. "It's $5,000 each. Even money. Within two years, if he hasn't won it, he pays everyone."
Elezra said Seed has a contract extension of sorts built into the bet.
"He has the right to keep going for five to six years," Elezra said. "If he wins then, everyone has to pay him back the money plus the money he won. I think he's betting a lot of people to give himself a push."
According to Elezra, bracelets outside of the United States count as well. Another out for Seed is if he wins two World Poker Tour events, he wins the bet as well.
Seed has won four bracelets in his career, including taking down the WSOP Main Event in a 295-person field in 1996. However, his most recent bracelet win was way back in 2003, when he won the $5,000 Razz tournament for $71,500. Seed's best finish in a WPT main event is a pair of seventh-place runs, one in 2003 and one in 2009.
The average field size in the WSOP events Seed won is 155 players. With 38 events having closed registration thus far in 2015, all but a small handful of fields have been considerably larger than 155. In other words, it's not going to be easy.
Seed's opponents might be emboldened by Seed's lack of recent bracelet wins, but perhaps they shouldn't if Seed's history is any judge. He has a legendary and colorful history with prop bets.
"I like his side," Elezra said. "I've never seen Huck lose a prop bet. He did the one with golf with 90-something holes, running to everything, he won it. He did the one mile, he won it. He did the five-percent body fat, he won it."
The first one Elezra referred to reportedly required Seed to play four rounds of golf with a score under 100 without a cart on a sweltering Las Vegas day. Other well-documented bets Seed has collected on include the ability to do a standing backflip and having to weigh in at 185 pounds randomly twice a month, not easy for someone with a 6'6" frame.
Though Elezra said he knew of multiple people taking Seed's action, Elezra won't be one of them.
"I'm not taking it," he said with a laugh. "How can you beat Huck Seed?"
Want to stay atop all the latest from the 2015 WSOP? If so, make sure to get PokerNews updates on your social media outlets. Follow us on Twitter and find us on both Facebook and Google+!