The Betting Corner: Are You Ready For Wimbledon?
Stuart Garlick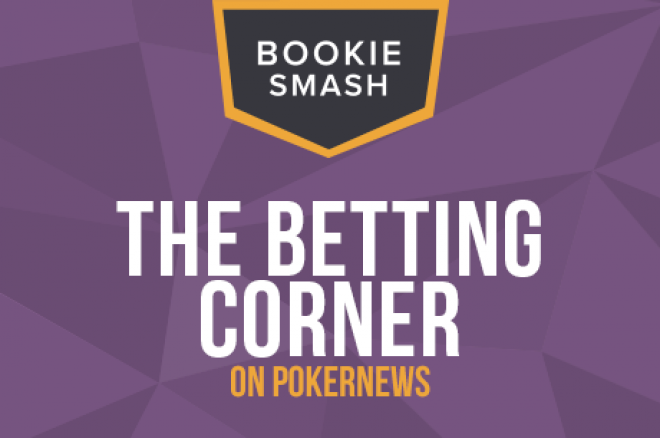 BookieSmash is all about finding the best possible deal for you in sports betting, regardless of where it is. That's why we've rolled out our big betting preview for Wimbledon - the most important tennis championships of the year, and the jewel in the crown of the Grand Slam season. Take a look at our view of the leading contenders for the trophies, and then have a bet yourself.
Of course, it's not just tennis that's happening at the moment, although BookieSmash will provide comprehensive coverage of Wimbledon and all the action in and around. Over in Canada, the Women's Football World Cup continues to cause excitement. One of the major points of controversy has been Hope Solo's continued inclusion in the United States team - however as our article shows, the controversial goalkeeper is not the only player to have played well, amid off-the-field distractions.
Wales and Northern Ireland continued their feel-good stories to inch closer to a situation where all four UK nations reach the Euro 2016 finals - something that has never happened before. You can win big if you bet on this scenario - but only for a limited time, as the value of this bet will inevitably change very fast. See how you can get a great return in our article.
With the release of the Premier League fixtures for the 2015/16 season came speculation over which teams the results of the fixture computer helps, and which are hindered. We've taken a look at the opening games of the next Premier League, and come to our own conclusions on who is likely to have a bad few games at the beginning of the season, and who you can bet on to take a great leap forward.
The Premier League is not the only football show in town - in fact, in summer, there are many options for your betting, all covered by the big bookies. If you wonder what we mean, we've identified two excellent football leagues that are waiting for your bets. Because they're not as popular as the Premier League, the domestic contests of Norway and Sweden carry odds you'd be surprised at, and bets that could really put a smile on your face. See what we mean.
We've got plenty more coming your way on BookieSmash as summer continues to bring you sporting bets that can make you a winner. Stay with us, and beat the bookie.
Want to stay atop all the latest in the poker world? If so, make sure to get PokerNews updates on your social media outlets. Follow us on Twitter and find us on both Facebook and Google+!