Fighting the Good Fight: Update on Thor Hansen's Three-Year Battle w/ Terminal Cancer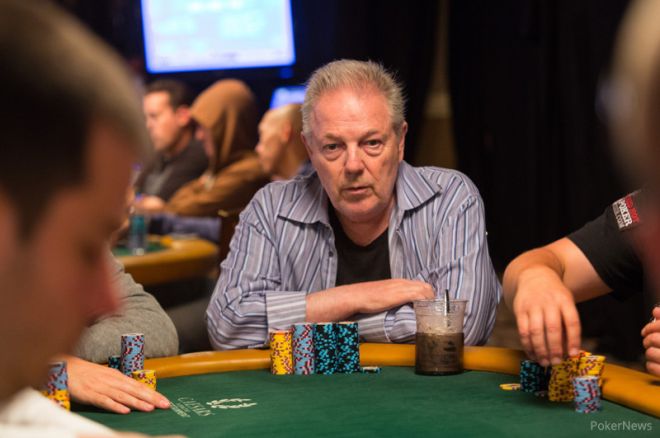 More than three years ago, poker legend and two-time World Series of Poker bracelet winner Thor Hansen was diagnosed with terminal cancer. The prognosis was grim, and to make matters worse the lifelong poker player didn't have adequate health insurance. Fortunately, the poker world – including fellow poker pro Andreas Hoivold and poker companies such as PokerStars and Betfair – came to his aid.
The assistance allowed Hansen to focus on his health, and miraculously he is still around despite his body being imbued with cancer.
"It's the same, it's just that the doctors tell me I'm one of a kind," Hansen told PokerNews during the 2015 WSOP. "Very strong. I've been on chemo for three and a half years. I'm very lucky. Appreciate life, and take a day at a time. I'm fighting. Right now my illness is pretty stable. I have a lot of things in my body, but I feel good."
By talking to him you wouldn't know Hansen, who was born in Oslo, Norway in 1947, was essentially knocking on death's door. He's all smiles, and somehow his passion for poker burns bright even after 50 years of playing the game.
"I love it," exclaimed Hansen, who spent many years living in El Segundo, California. "I moved back to Norway because of my illness. All these young friends of mine, great kids, they pick me up, we go play poker, they drive me home, they invite me everywhere, it's a lot of fun. Plus I've got a little sponsorship from NordicBet, which is great. I'm going to call them and see if they can do the Main Event here [laughs]."
Hansen has been a steady fixture at the WSOP for decades. In 1988, at the 19th Annual WSOP, he notched his first cash when he finished seventh in Event #2: $1,500 No-Limit Hold'em for $15,907, and then two days later he captured his first gold bracelet when he took down Event #4: $5,000 Limit 7-Card Stud for $158,000. Then, in 2002, Hansen captured his second bracelet when he won Event #18: $1,500 No-Limit 2-7 Lowball for $62,600.
In 2006, Hansen fell one spot shy of his third piece of hardware when he finished runner-up to Scott Clements in Event #24: $3,000 Omaha Hi-Low Split. Health troubles aside, Hansen hasn't lost much of his edge; in fact, he recently cashed in Event #5: The Colossus, finishing 2,080th for $1,185.
"One cash, I've played five," Hansen laughed it off. "I'll stay until after the Main Event. Probably not going to play any cash games, my wife is here so we have to do some other things. I'll play a few more tournaments. I'll play yet in the 'Big One' and go from there."
Hansen's battle with cancer is reminiscent of David "Devilfish" Ulliott's short battle with cancer. Ulliott, 61, passed away from terminal bowel and liver cancer this past April.
"A big character in the poker world," Hansen said of his fellow European legend. "I think he had the same illness as me, he just couldn't take it very long. Stage 4, but you know, according to the doctors I'm one of a kind, so that's good."
Hansen took the opportunity to reflect a bit on Devilfish: "I've known him since he started playing. He was a funny guy. He could be mean sometimes, but he was a character, that's for sure."
When asked if he had any memorable Devilfish stories, Hansen was quick to answer: "I have a bad one [laughs]. He was playing a tournament and this guy he didn't like was at the table, his wife was always sweating him, so he whispered to the guy, 'I'd like to f*** your wife.' The guy got mad at him, and Devilfish said, 'If you get mad at me, I'll get your daughter too.' I'll never forget it, we were at the same table. That was completely Devilfish, he could say stuff like that."
For more on Hansen, check out this vintage PokerNews video from 2009:
Want to stay atop all the latest from the 2015 WSOP? If so, make sure to get PokerNews updates on your social media outlets. Follow us on Twitter and find us on both Facebook and Google+!