2015 WSOP November Nine: Neil Blumenfield Learned It's Best To Have All Your Action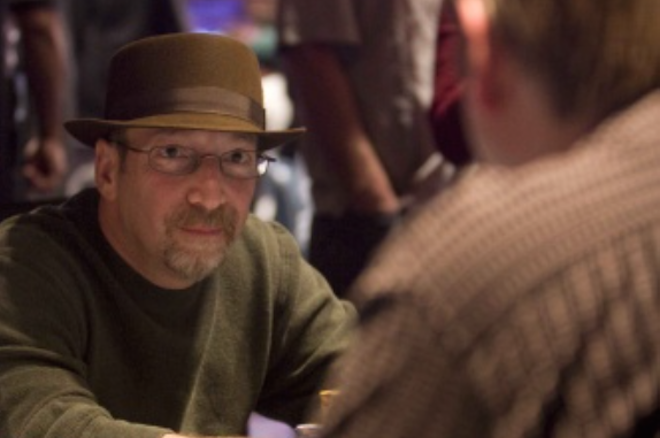 If it wasn't for Pierre Neuville standing tall at 72 years old, Neil Blumenfield would be the oldest player at the 2015 World Series of Poker Main Event final table by a large margin. In fact, at 61 years old, Blumenfield would have set the record as oldest member of the November Nine if it wasn't for Neuville. Previously, Steve Gee reaching the final table in 2012 at 57 years old was the record.
"Obviously, it's the greatest achievement other than winning it that a poker player can have," Blumenfield said of reaching the November Nine. "It's what we all think about. It's incredibly, incredibly special. I'm very fortunate to be here."
Fortunate he is, and the San Francisco native was very appreciative of all that it takes to have made it this far. In 2012, Blumenfield made a deep run in the WSOP Main Event, finishing 285th for $38,453, his largest score to date. Little did he know he'd return three years later and not only make a deeper run, but make it all the way to the November Nine.
"Things have to go very, very well," he said. "You can play perfect poker and be gone on Day 1, so to play seven days, things have to break very well for you. I appreciate that."
Away from the table, Blumenfield is a veteran of the software industry. Blumenfield, who holds a Bachelor's Degree in Political Science from the University of California, Berkeley, currently serves as President, Chief Operating Officer, and a Director of Elastic Intelligence, Inc.
Before that he served as Vice President of Professional Services for Above All Software, Inc., spent seven years at Informix Software, four years at Visigenic Software, and served as Vice President, Professional Services at Andromedia, which was acquired by Macromedia.
"I played when I was young, different games then," Blumenfield said of how he got into poker. "Hold'em wasn't popular at the time. There were no no-limit games. We mostly played seven-card stud. I got away from the game until about eight years ago, when I started playing tournament poker for the first time. That was the first time I came to the WSOP. The only event I entered was the Seniors' Event, and I've come here every year since. I play a lot of local tournaments, and I travel a little bit to some other events on tour."
As mentioned, this past summer wasn't Blumenfield's first trip to the WSOP, nor was it his first cash in the big one. With a cash in the Main Event in 2012, the experience certainly helped him a bit for this year, but it was a different lesson he learned from that previous run than the one you might expect.
"I've been playing the Main Event for five years," he said. "I got the confidence when I started having more success in local tournaments. The first time I cashed in the Main Event, I was sponsored by a local poker group. We had weekly tournaments and the winner went to the Main Event. I had to share the earnings with everybody else. I think I got 25 percent of the $40K I made. Given the field in the Main Event, I decided that was the last time I would be sponsored."
With a stack of 22 million and 55 big blinds, Blumenfield will enter the final table third in chips, but bunched up with Neuville and Max Steinberg.
"On Day 6, I started with 12 big blinds," Blumenfield recalled. "I was all in twice at risk and behind, and I survived both of those, against Brian Hastings no less. I spent Day 6 grinding a short stack. Once I got to Day 7, you feel a little pressure. I reeled my game in a lot the last couple of levels. I made a flush at a critical time when I was down to 8 or 9 million. When you get down to 12 big blinds, it's a very simple game. There are no hands you play that you don't shove. It's just a matter of picking spots. Obviously, Joe McKeehen's the favorite. I love my position at the table. That's a big advantage for me. He's really tough and I'll have to be very careful about picking spots with him. But, I will pick good spots with him."
As for the time off until November, Blumenfield says he'll be on vacation with his girlfriend in France and that he'll continue to play poker.
"I do think I may play some European stuff, some European Poker Tour events," Blumenfield said.
Stay tuned to PokerNews as we follow Blumenfield and the other 2015 November Niners leading up to the WSOP Main Event final table later this year.
Get all the latest PokerNews updates on your social media outlets. Follow us on Twitter and find us on both Facebook and Google+!