Dutch Online Gaming Market Grows Despite Regulation Yet To Be Enforced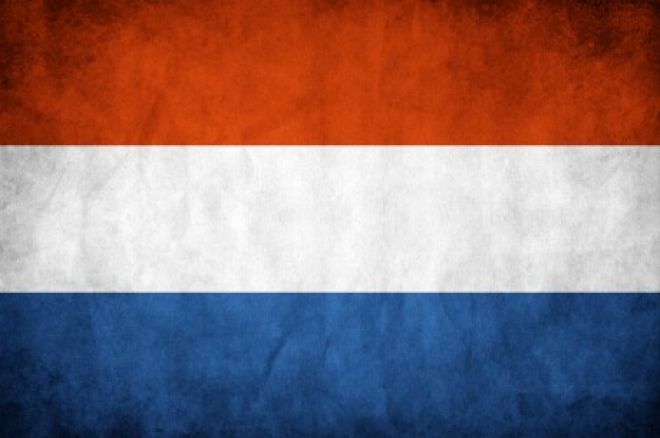 The Dutch gaming regulator Kansspelautoriteit (KSA) released a market overview report on Wednesday highlighting a significant growth in the online gaming marketplace despite a lack of regulation in the Netherlands.
The KSA estimates that the online gaming market in the Netherlands will reach €296 million in gross gaming income in 2015, representing a 7.6 percent growth when compared to the estimated €275 million in revenue in 2014. Additionally, the KSA believes that an estimated 437,000 Dutch residents out of the country's 17 million population will have gambled online this year even though current legislation to regulate online gaming has yet to be adopted.
The report succinctly stated, "The size of the market has grown significantly in the period 2003 to 2015."
The KSA also points out that despite this growth, gambling enthusiasts in the Netherlands still prefer land-based casinos in larger numbers when compared to the rest of Europe.
"However, despite this strong growth the size of the online market is 13% of the total gambling market, slightly lower than the proportion of online in Europe," says the KSA in its report.
It's also important to note that the regulator found that there is also no evidence that legalizing online gambling will lead to an increase in addiction.
The Dutch gaming regulator maintains an underlying tone of optimism in its market overview report towards the current gaming bill expected to be enforced in the near future. Among other things, the gaming bill features a 20-percent gross gaming revenue tax applied to regulated online gaming operators.
The tax rate has been the subject of much debate considering that land-based casinos are currently levied a significantly higher 29 percent gross gaming revenue tax, while others in the industry - especially online gaming operators - believe even 20 percent is too high to encourage international gaming companies to seek licenses and operate legally in the country.
Last year, Unibet CEO Henrik Tjärnström asked the country to consider a tax rate of 10 percent, or half of what is expected to be enforced if the new gaming laws pass.
Online gaming operators that wish to operate legally desire a smaller tax rate to both help their profits and to curb unregulated sites from offering more advantageous conditions, while land-based casinos are arguing for a higher rate so they're on the same playing field as their online competition. It's also speculated that land-based casinos would be placated if their tax-rates were reduced.
Despite objections from some gaming operators, the proposed tax rate has not discouraged many sites from eyeing up the Dutch online gaming market as over 200 different companies have expressed interest in obtaining a gaming license, this according to an April report released by the KSA.
Regardless of pressure from land-based casinos to increase the tax-rate, eGaming Review reported that according to the latest KSA's report, "the 20 percent tax rate will lead to optimal market conditions."
The Netherlands' State Secretary for Security and Justice, Klaas Dijkhoff, agreed with the sentiment stating last year that, "It is easy for a player to [find] a better alternative on the Internet. It is therefore necessary that the future licensees [offer] a sufficiently attractive and wide range of games of chance on distance to direct players to create the legal offer."
Criticism that the 20 percent tax rate will encourage a large grey market in the Netherlands were dismissed in the market overview report, which stated that if a regulated online gaming marketplace goes into effect in 2017, that by 2020 76 percent of profits from Dutch-facing online gaming operators will come from regulated channels.
Justin Franssen, an attorney at the Dutch legal firm Kalf Katzz & Franssen, may have summarized this point best telling eGaming Review that, "The conclusion of the Gaming Authority is that if the tax rate goes up it will have a detrimental effect on channelization, and I don't think they've said that publicly previously."
One last important point in the KSA report is that 83 percent of Dutch residents currently gambling online show no signs of online gambling addiction. A much smaller 11 percent are deemed to be at risk of developing an online gambling addiction with an additional five percent already being categorized as problem gamblers.
Franssen believes this is an important point to help push ahead with regulation in the country, stating to eGaming Review that, "It's also important to note that the regulator found that there is also no evidence that legalizing online gambling will lead to an increase in addiction."
Stay tuned at PokerNews as more develops in the Dutch gaming marketplace.
Photo courtesy of th07.deviantart.net
Get all the latest PokerNews updates on your social media outlets. Follow us on Twitter and find us on both Facebook and Google+!