Despite Kind Words from Judge, Poker Still Constitutes Illegal Gambling in Wisconsin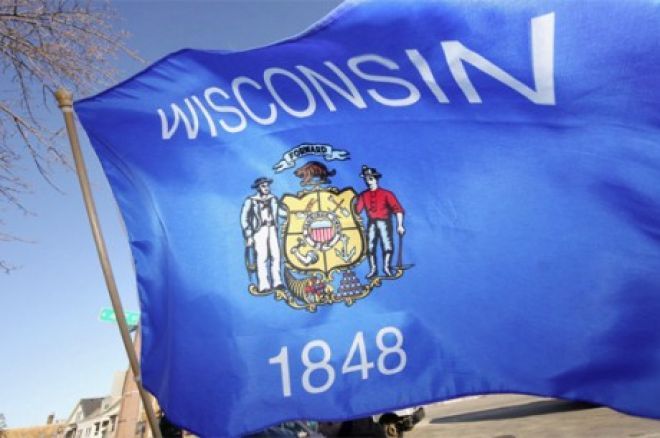 Poker constitutes illegal gambling in Wisconsin.
That's what Circuit Court Judge Richard G. Niess upheld on Wednesday, Aug. 12 in Dane County Case Number 2015CV002329, which was filed by poker pro Mark "P0ker H0" Kroon and PPA State Director Steve Verrett.
On behalf of poker players across the state — who banded together to raise $10,000 for legal fees — the duo sought a declaratory judgment on whether the game of poker was primarily one of skill versus chance.
"This case involves a claim for declaratory relief, essentially seeking a ruling from this court that the game of poker does not constitute gambling in the State of Wisconsin within the meaning and revisions in Wisconsin Statues," Judge Niess began.
Currently in the state, statutes make it illegal to play poker, though the law is very loosely enforced as on any given night players can find various home games, tavern tournaments, and the like. While law enforcement doesn't crack down all that often, the fact remains even playing poker for pennies against grandma constitutes a crime. Of course, such a law is inapplicable at tribal casinos, where state compacts allow poker to be spread.
On Wednesday, nearly two dozen poker players packed Courtroom 5D to hear the judge's decision, which essentially avoided the question of whether poker is a game of skill versus chance, and instead cited precedent to uphold the status quo.
I have no doubt poker involves, in the long run ... more skill than chance.
"I've reviewed all of the briefs of council, I appreciate all those," Judge Niess continued. "I certainly enjoyed this case, not so much from the point of view of the legal issues, which I don't think are all that difficult, but certainly the consideration of poker is always entertaining for me, even though it's not always quite so entertaining at the poker table."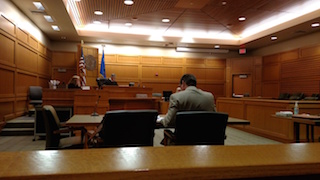 He continued: "I've got to say that poker is such a rich topic on so many levels. It's as much a part of the American fabric, I think, as baseball and apple pie, but having said that, I can't ignore the law here, and the law unfortunately, to use a poker analogy, is a stacked deck against the plaintiffs here."
The law referred to, and the one that inspired the judge to say his "hands are tied," was a 1964 Supreme Court ruling in State v. Morrissy (25 Wis. 2d 638).
"It essentially upholds a criminal conviction ... for a tavern that was sponsoring poker tournaments, and specifically calls poker gambling within the meaning of those statutes in that case," explained Judge Niess. "That's binding in this court whether they've considered your arguments ... regarding skill versus chance being a predominant feature of poker or not. It doesn't appear they did, but the case is still nonetheless binding on me. I have no doubt poker involves, in the long run, if you look at it in the long run, more skill than chance ... I think from Madison's perspective, Phil Hellmuth, who is a virtual poker quote machine, summed up your expert's report saying poker is '100 percent skill and 15 percent chance.'"
The judge then concluded:
"In any event, I don't believe the court of appeals can do much with this either ... I think any relief you get would have to be at the Supreme Court, which is probably like drawing to an inside straight, or maybe in the legislature, but at this level I can't do anything."
The ruling took a mere five minutes to deliver, and afterward the plaintiffs and their supporters lingered outside to discuss the bad beat. Obviously the poker-playing mob was disappointed, with many believing the judge skirted the real issue — that being whether poker is a game of skill versus chance — by reiterating state statutes and citing precedent.
"I think it's a very narrow view," Verrett told PokerNews immediately after the ruling. "To uphold a 1964 conviction in the case that he mentioned, it's very vague on what other games were being played there. There were other activities that the place was closed for. Poker happened to be one of them and lumped in. Again, that's what this is about, taking poker away from being lumped in with other types of casino or house-banked games.
"We just had a circuit court ruling that said poker is not a criminal offense in Wisconsin, which is completely contradictory of what he is holding. At what point given the landscape and everything that's happened between 1964 and now, which is over 50 years, that they'll have the ability to change the law. We'll have to look into it. We will go forward and appeal, and we'll get it to a higher court. It's going to take time, but in the short term it just leaves it the way it's been in the state, the way it's been since 1964 effectively."
Kroon, who was fresh off a 43rd-place finish in the 2015 World Series of Poker Main Event, wasn't quite so optimistic.
"Clearly we were fighting an uphill battle," he said. "We were all hoping for the best, but the judge said his hands were tied. He was a nice enough guy, tried to let us down easy, but I think there's just so many ruling against poker that they can't ignore that. We're just fighting such an uphill battle. With our limited funds, I think we really need the national PPA get involved to get this thing changed. Doing this at a state level seems almost like an impossible task."
Tthe plaintiffs weren't the only ones who left the courthouse disappointed, either.
"It's certainly disappointing," said Monty Schmidt, one of the poker players in attendance. "The judge's hands are tied, and I think the only thing we can do is get the legislature to change it, and I think that's just not going to happen right now. I don't think there's enough benefit for any of them to get involved. [The ruling] doesn't change anything. It would have been nice, but tournaments will still be there, poker's still there, and we'll just go back to the tables on the weekends."
As Schmidt says, this week's ruling in Wisconsin won't change much. Players can still play poker free and clear inside numerous tribal casinos, while other clandestine games — such as the family gathering around the kitchen table at a holiday get together — will inevitably spread. For now, in the eyes of the state, the former is just fine, but the latter, well, you're flat out breaking the law.
*Lead photo courtesy of seiu.org.
Want to stay atop all the latest in the poker world? If so, make sure to get PokerNews updates on your social media outlets. Follow us on Twitter and find us on both Facebook and Google+!