"Legal Poker In Wisconsin" Obtains Expert Testimony from Professor Robert C. Hannum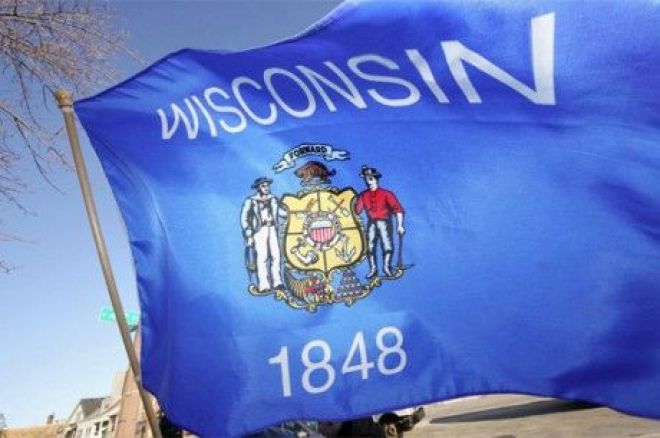 Last year, PokerNews told you about "Legal Poker In Wisconsin", a grassroots effort by poker players to get a judge to issue a declaratory judgment defining the legality of live poker in the Badger State by naming it a game of skill. In preparation for an impending court hearing, the group, being led by Poker Players Alliance state director Steve Verrett and poker pro Mark "P0ker H0" Kroon, have filed a Plaintiffs' Expert Witness Affidavit featuring testimony from Robert C. Hannum, a Professor of Risk Analysis & Gaming at the University of Denver and an expert member of the Gaming Studies Research Center, University of Nevada Las Vegas.
"If this action is successful, the group believes that private poker rooms, bar games, and all other forms of live poker would be completely legal and free from prosecution," said PPA Executive Director John Pappas. "If you have ever complained about the poor quality of live poker at local tribal casinos or bar games within your area and would like to see a change, this is your chance."
As it stands, the state's current gaming statue (945.01) fails to specify poker as being directly included under the definition of a wager or bet. That means local law enforcement don't have the option of interpreting whether a game is predominantly one of skill or chance.
"The language in the statute does not specifically speak to poker but does say that a bet does not include 'bona fide contests of skill' - which by recent federal and state rulings, scientific studies and our general knowledge, poker is clearly such a contest and therefore should not be included in Wisconsin's definition of gambling and should be as legal to play for money as pool, darts, golf or other contests of skill," the PPA contends.
Hannum, who has previously consulted with outlets such as ShuffleMaster, Connecticut Department of Revenue, Mississippi Gaming Commission, and Iowa Racing & Gaming Commission, seems to agree.
"It is my considered opinion, based on my experience, on research that I have personally conducted, and on a review of the scholarly literature, that Texas hold'em is a game in which skill predominates over chance in determining the outcome," Hannum says in the affidavit. "Thus, in my opinion, it would be incorrect to describe Texas hold'em as a game of chance."
He went on to say: "Put another way: the question of whether skill or chance predominates in Texas hold'em is the same as asking whether the deal of the cards or the decisions of the players constitute the predominant factor in determining the outcome of the game. In my opinion Texas hold'em is not a game of chance because the decisions of the players have a much larger impact on the outcome than the deal of the cards."
This isn't the first time Hannum has provided testimony on a poker-related case. In fact, he's weighed in on some of the industry's biggest cases including Commonwealth of Kentucky v. 141 Internet Domain Names (2008); State of South Carolina v. Chimento (2009); Peter B. Stone v. Commissioner of Revenue Services, State of Connecticut (2006); and Thomas Calaway v. Wisconsin Department of Revenue (2005). He's also been a part of numerous studies that concluded poker was a game of skill.
"In contrast with these numerous studies finding that skill predominates over chance in poker, I am aware of no study reaching the conclusion that poker is a game predominately of chance," Hannum concludes.
Here's a look at the full Plaintiffs' Expert Witness Affidavit of Professor Robert C. Hannum:
Plaintiffs' Expert Witness Affidavit featuring testimony from Professor Robert C. Hannum
*Lead photo courtesy of seiu.org.
Get all the latest PokerNews updates on your social media outlets. Follow us on Twitter and find us on both Facebook and Google+!