5 Reasons to Play at Unibet in September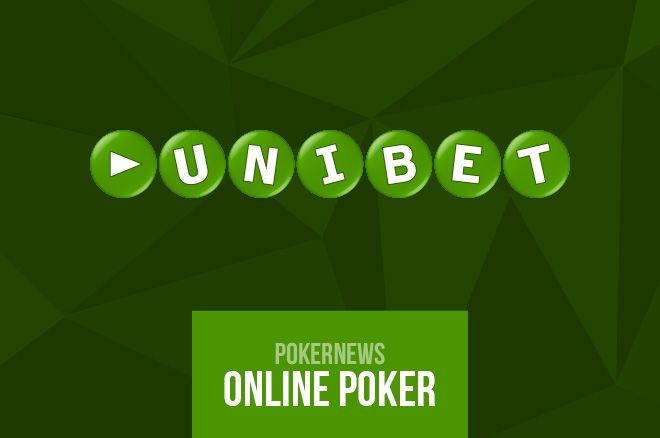 September is a big month at Unibet Poker and you get the best part of the BIG! Unibet has a power packed plan to put cash in your bankroll and give you the chance to beef up your playing skills at the same time. Stick with us and we'll take you on a guided tour and let you know why September is prime time at Unibet!
Win a piece of €1,000,000 in Milestone Hands
It's obvious online poker players love Unibet, this month the online poker site will deal it's 200 Millionth Hand of poker! There's going to be a lot more love flowing in from players around the globe for Unibet as the site prepares to award €1,000,000 in cash prizes.
When the counter hits the 195,000,000 hand, that's when the cash starts rolling from Unibet and if you're in a game, you'll be counting too because every 100,000th hand will find players taking home cash prizes until hand number 205,000,000 is reached. That means there are 101 chances for you to win a big piece of the €1,000,000.
If you win the 200 millionth hand, you could add €10,000 up to €1,000,000 to your Unibet Poker bankroll!
Several factors decide the amount of the prize:
See more flops per table in the 60 minutes prior to the hand being dealt.
Your prize is bigger if you are playing higher stakes.
The stronger the hand you win with, the bigger the prize.
In order to qualify for the promotion, play cash game tables - multi-table to have a better chance - and if you're dealt in a hand when the 200millionth hand hits, you'll win a €10,000 freeroll ticket. That tournament kicks off on Sunday, September 27th, at 17:00 CET.
September Missions at Unibet
What are missions? You accept quests that give you rewards and September has five missions that will get you prizes like tickets to MTTs, SNGs, the Unibet Open, and a special avatar. The quests could be anything from playing a tournament, to playing a tournament one day and a sit and go next day. The prizes you win — other than the avatar — could turn into one of your biggest bankroll builders.
The object is to get in, play poker, and grab the rewards and the fun. Plus, you'll be playing and gaining experience in tournaments that you might not play otherwise, like an Ante Tournament or an Omaha Tournament. It's the perfect way to broaden your poker experiences and prepare you to advance in limits and skill levels.
Putting the fun in poker
If you are a recreational player, you have some protection against the skilled players that are looking for a soft game. You can change your name (up to three times a day) and avatar, and hide out from the big-bad-boogie-shark that's looking for you when he hits the poker lobby...POOF! You're someone else.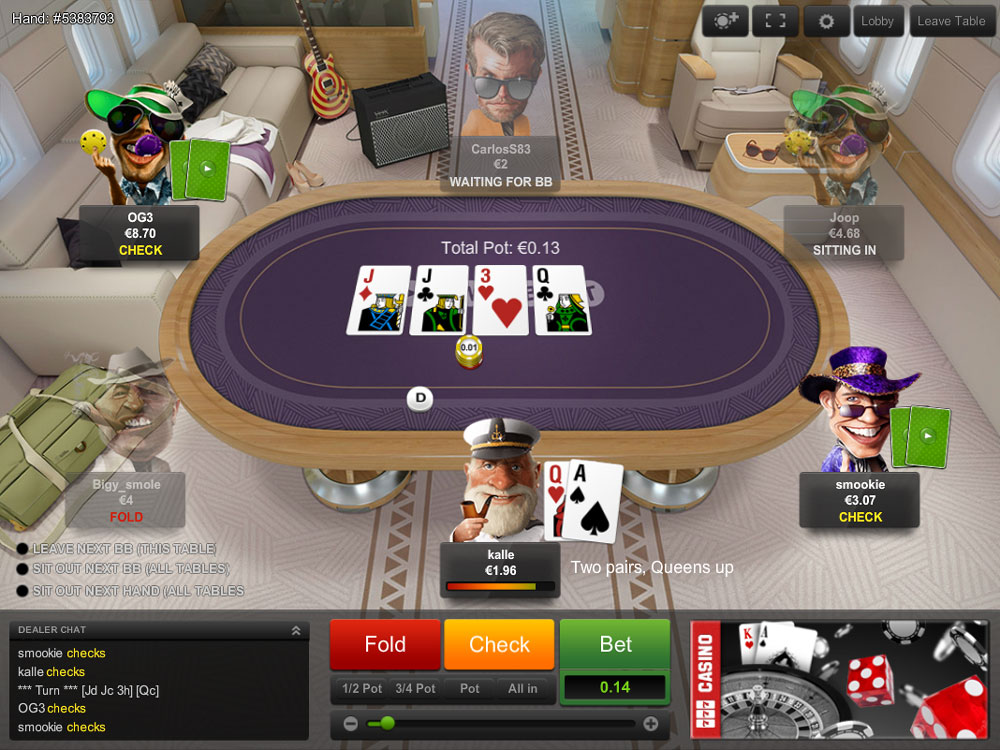 Another reason you'll love Unibet Poker as a recreational player is that HUDs (heads-Up Display) are not allowed. HUDs are an online poker tool that allows a player to collect information about your play, including very detailed statistics. At Unibet Poker you're safe, they aren't allowed.
Soft games at Unibet
Unibet has worked hard to bring in recreational players and keep them playing. This means the games are softer and if you are an experienced player, you'll be able to find games that will feed your bankroll and help with some extra monthly expenses.
You won't be able to use a HUD or find someone in a game using their name if they decide to take advantage of the name change feature but if you're a savvy player and know what to look for, you'll find games that will fit your style of play and keep the action hopping with just the right mix of players that are loose, those that are learning to play the game, and you — as the sheriff that has his radar on looking for a speeder.
Unibet's new player bonus
It's very rare to open an online poker account and receive a welcome bonus without depositing. But that's what you'll find at Unibet. As soon as you download the software through our link and register, you are going to receive a whopping bonus of €200. You'll earn the bonus as you play in cash games and tournaments. Rake milestones determine how much is released as REAL CASH into your account. You have 60 days to clear the bonus and receive the whole amount. It's released as follows:
| Level | Rake | Cash reward | Reward % |
| --- | --- | --- | --- |
| 1 | €2 | €1 | 50% |
| 2 | €10 | €4 | 40% |
| 3 | €50 | €15 | 30% |
| 4 | €150 | €40 | 27% |
| 5 | €588 | €140 | 25% |
Along with the welcome bonus, you're also going to get invited to four weekly €500 freeroll tournaments and get a €2 Unibet Open ticket. That's HUGE! It would be hard to even put a figure on the value of the freeroll tournaments, not to mention the Unibet Open ticket.
---
That brings our guided tour to an end which should give you an introduction to the beginning of a beautiful relationship with Unibet Poker. Poker should be fun and that's what the main focus is at Unibet. Sign up today, grab your welcome bonus, unlock your tiger avatar, and get started!!!
Get all the latest PokerNews updates on your social media outlets. Follow us on Twitter and find us on both Facebook and Google+!