Matt Savage Dishes on Poker Central Launch, His New TV Show & Poker Hall of Fame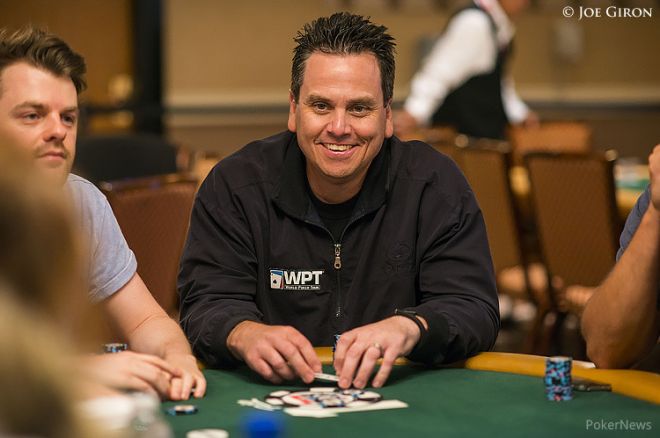 Poker Central, the world's only 24/7 Poker TV network, is just two days away from its launch. Yesterday, the network's inaugural programming lineup was revealed, which came a month after the announcement that two original shows — Pokerography and Inside Poker — would premiere on in early 2016.
The latter show, which began production on August 16 in Fort Lauderdale, Florida during the Seminole Hard Rock Poker Open, will be hosted by noted tournament director Matt Savage, who'll have in-depth, insightful and unfiltered conversations with industry icons on hot topics within the poker world.
"I knew a new network was coming up and had heard about it," Savage told PokerNews about the opportunity. "I heard rumors Adam Pliska, the president and CEO of World Poker Tour, [wanted to do something], and he basically introduced me to [Poker Central's Head of Programming] Dan Russell with the idea that I could possibly host one of the new shows that was going to be on Poker Central. I would kind of be like the 'Larry King of Poker' is how he described it. I'd sit down with people, interview them, and get the behind-the-scenes stories."
Savage continued: "I met Dan Russell at Borgata and we talked about it. We ended up showing him a show I had done years ago called Inside Poker. Dan was interested in that, thought it was a good concept and something we might be able to work with. I think we're going to make some changes to the show that'll be different from the old show and keep it current and fresh. That's kind of what we decided."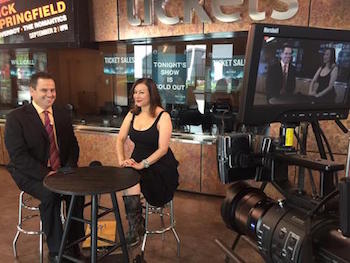 As one of the world's premiere tournament directors, Savage, who is one of 10 finalists for the Poker Hall of Fame Class of 2015, is in a unique spot to grab poker stories from across the country. As TD at Commerce Casino in Los Angeles and at Bay 101 in San Jose, as well as being a founding member of the Tournament Directors Association (TDA) and current Executive Tour Director of the WPT, Savage has the kind of access most poker fans dream of.
"At the World Poker Tour, we're going to do more at the Maryland Live! this week," Savage revealed. "We were also down in L.A. at the Bike, then the Commerce. Basically wherever I go, hopefully we'll shoot more and more footage for the show. So far the properties have been really friendly in allowing us to film for the show."
Aside from the Seminole Hard Rock, Savage and production company Action Television filmed episodes at the Bicycle Club, Commerce Casino, and a few other properties. Mike Billingsley serves as Executive Producer.
"My Executive Producer is Mike Billingsley out of Denver," Savage was quick to point out. "He's a guy I've worked with before, and I think he does a great job. Even over the last 10 years so much has changed with production and how it's done, and he does a great job with that. So I think the show is going to look great."
Among the personalities who've already been filmed are Jason Mercier, Faraz Jaka, Jennifer Tilly, Mohsin Charania, and Nolan Dalla. While that's an impressive list of accomplished players, Savage has his sights set on some of the biggest names in the game, and even some of the most notorious.
"You've got to start with Phil Ivey just because he's so mysterious," Savage responded when asked who he'd like to have on the show. "I've known him over the years and know what kind of person he is. He has a little bit better sense of humor than he may give out to the rest of the world. Then obviously the greats like Daniel Negreanu and Phil Hellmuth, which I will do at some point. I did interview Mike Sexton down in L.A., and he was awesome. A great ambassador. We'll probably fill up two full shows with what we did with him. We took him out on the golf course and did some WPT behind the scenes stuff as well. It was really great."
Savage went on to add: "Obviously I think we really want to go in depth with some other people. Hopefully we can find some people who've been missing, bring back some old names to see what they're up to now. Maybe even a Howard Lederer or something like that, an after-Full tilt with guys like Chris Ferguson and Erick Lindgren. What happened to these guys, what are they up to now?"
Inside Poker is slated to be another accomplishment on Savage's already impressive résumé. He's without a doubt one of the busiest men in poker, and it seems his hard work has paid off with the aforementioned Poker Hall of Fame nomination. Whether or not he gets in, Savage was content with the recognition.
"It feels awesome," he said of the nomination. "I've left my family behind sometimes because I'm so busy doing things on the road, answering questions on Twitter, Facebook, email and text, so it's nice to be recognized. To leave a legacy in a game that you love... I feel like I've given a lot into it and have come up with a lot of innovations that have hopefully changed the game for the better. Hopefully someday I get into the Poker Hall of Fame."
Poker Central premiers on Thursday, October 1. Be sure to check your local listings.
Want to stay atop all the latest in the poker world? If so, make sure to get PokerNews updates on your social media outlets. Follow us on Twitter and find us on both Facebook and Google+!