The Betting Corner: Good-Value Premier League Bets to Exploit this Weekend
Stuart Garlick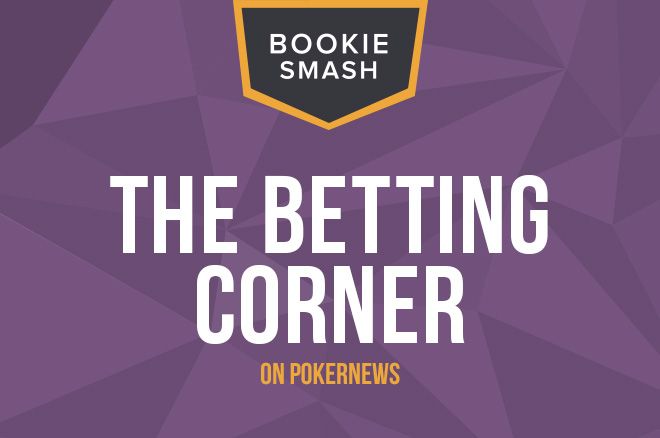 People often ask how they can ensure the best value when betting on sports; however, when you change your sports betting strategy, you can get any number of outcomes. That said, there are some basic principles that can improve your betting performance.
Be Your Own Crowd
I'm not talking about the crowd following a game in the stands - I'm talking about the crowd of sports bettors that follow the big games. Betting odds are short both because bookmakers think the outcome is likely to happen, but also because they believe there is a large number of people putting deposits on that occurrence.
To avoid this, look at the teams and players who don't get a great amount of attention from the media and work on your knowledge of them. West Bromwich Albion is a perfect example of a Premier League team that, in spite of being based in England's second city, Birmingham, is often not given the press coverage its results over the past few seasons would seem to merit.
This lack of coverage — even though the team has performed respectably and has a number of top-quality players like Saido Berahino and Salomon Rondon — has a domino effect. If people do not read about a club, then generally their minds are not on betting on that team. This leaves a gap you can exploit.
West Brom plays Everton at home this Monday. The two clubs have shown promise so far this season, but also considerable room for improvement. As we know from past seasons , the home crowd at The Hawthorns, the Albion ground, can be inspiring, and that the tactics of manager Tony Pulis can keep things sufficiently tight as to frustrate visiting opposition.
West Brom is a surprising 11/5 with Betfair to win at home - fans of the Baggies (West Brom's nickname) are used to being ignored by media, and these odds don't reflect performances. Take a bet on Albion winning on Monday.
Look at the Form Table, As Well As the League Table
According to the Premier League table, Watford is 10th with nine points from six games. That puts the Greater London club level with Everton, Swansea City, Crystal Palace and Tottenham Hotspur, but a win could — if results run against the other clubs — put the promoted club up to fourth.
What's more striking from a sports betting viewpoint is that Watford has two wins in a row against the differing threats of Swansea City and Newcastle United. The reason Watford only scored three points from its first four games could be attributed to a slow start - something you'd expect from a promoted club getting used to a league of faster and better players.
Watford plays Crystal Palace this Sunday. Palace was something of a media darling at the start of the season because of the eye-catching signing of Yohan Cabaye, and a sense of optimism about Selhurst Park. Palace also enjoyed a fast start, something of a converse of Watford's form this season. Although it is level with Watford in the league table, Palace has two defeats from its past two games.
The momentum is with Watford this Sunday, and a lack of bookmaker belief in the Hornets leaves a number of good-value bets you can exploit. Our favorite bet is 13/8 for a Watford win, with BetVictor.
Want to stay atop all the latest in the world of betting? If so, make sure to get BookieSmash updates on your social media outlets. Follow BookieSmash on Twitter and like them on Facebook.