The Insiders: All American Poker Network CEO David Licht on New York's iPoker Chances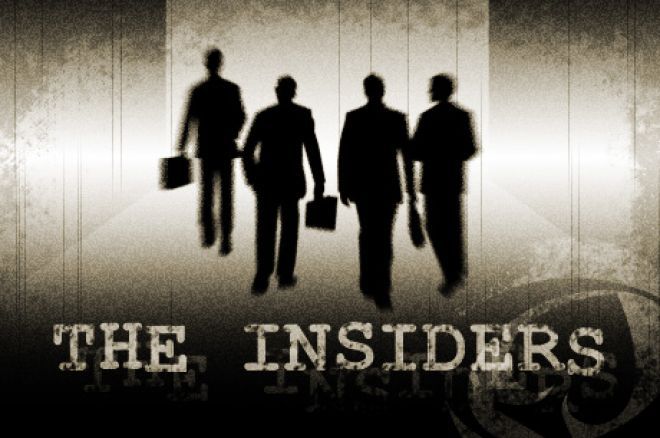 Earlier this month, the New York Senate Standing Committee on Racing, Gaming and Wagering met to discuss the possibility of introducing online poker to the state. Sen. John Bonacic, who has introduced a poker-only bill, chaired the meeting, which by all accounts showed that gaming operators are interested, but that bringing online poker to the state will take time.
"The hearing on online poker licensing bill S. 5302 brought together many gaming interests," the Poker Players Alliance (PPA) said after the hearing. "While a diverse group, they all shared the view that Internet poker would be good for New York consumers, operators, and the state. The testimony of MGM, Caesars, and Borgata, who ardently opposed the misguided notion that online poker would cannibalize land based operations, was also very impressive. This hearing was a terrific first step in setting the stage in the Empire State for 2016."
One man who paid close attention to the proceedings was David Licht, CEO of the All American Poker Network (AAPN), the parent company to 888casino.com and 888poker.com. Licht has been responsible for numerous online gaming partnerships – such as joining forces with Pennsylvania's Mount Airy Casino Resort in anticipation of possible regulation – so it only made sense he'd be interested in what New York lawmakers had to say.
PokerNews recently had the opportunity to chat with Licht to get his thoughts on online poker possible coming to the Empire State.
Regulators and politicians need to be educated on how safe it is for the consumer for online poker.
PokerNews: What was your take on the hearing as it happened?
Licht: I think for the big picture it was great. I think one of the things that needs to happen, and it's a lot of work for everyone, but it needs to continue to happen, the regulators and politicians need to be educated on how safe it is for the consumer for online poker.
While a lot of us in the industry know a lot of this, I think we forget sometimes that the regulators and politicians are dealing with a lot of other issues outside of online gaming. What they probably don't realize is that it's occurring everyday on illegal overseas sites, and I think they need to be educated that it's good for everyone if it's regulated.
What sort of financial gain is there for NY if online gaming becomes regulated?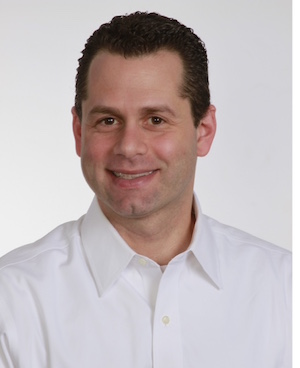 There's really sort of two pieces to the equation. The first is the one-time license fee, which I think was $10 million initially — although I'm not sure what the current bill reads — and then there's the ongoing tax revenue that will be generated as well. So I think it's pretty realistic with license fees and tax revenues in the first year to generate upwards of $100 million for the state.
Going forward, there's some pretty significant tax revenue as well. I think we all sort of forget New York is the third largest state [by population] in the US and certainly has some very strong demographics. It has a high propensity for poker players as well, so I think it sets up really well to be a successful poker state.
Do you think if other states, such as California and Pennsylvania, pass online poker legislation it'd spur New York to move faster?
If you saw another state legalize — I think California is sort of its own separate animal — but if someone on the east coast regulated it'd pressure New York. I also think Pennsylvania has the potential to outperform some of the lower expectations, which I also think would help spur a lot of interest in the industry.
I think part of the problem was there was such lofty unrealistic goals set by certain people in New Jersey that there was a lot of negative press the first year or so, but I think what we're seeing this year is that it is strong, close to a 20% margin, and it's on it's way to $150 million [in tax revenue]. It's a much healthier market, and I don't think the other states realize that yet. You either need another state to legalize or some positive reinforcement around the industry.
The hearing was centered on online poker. Do you think it's possible New York would ever consider full online casinos like New Jersey?
I have not been part of any of those conversations. I think it would be unlikely that an online casino would initially be regulated in New York. I think it's really poker first, but longer term, you would hope that all these games would be regulated in a proper fashion.
In your opinion, what impact will legalization of online gambling in NY will have on the entire land-based casino industry within the state?
I think anybody who starts looking at the facts there's very little to any cannibalization. It's a relatively different demographic, and in a lot of instance it helps grown the business. Once operators actually see the facts and get educated, they realize it's an added distribution to its client base rather than taking away from the existing client base. I think New Jersey is a great testimonial to that.
Most of the folks at the hearing seemed pro-iGaming or willing to learn about it. It didn't seem anyone was staunchly opposed, like Sheldon Adelson's representatives have been in the past. How come no one like that was in attendance?
To be honest I don't know. Maybe it's because he doesn't own a casino in New York. I don't really know.
What do you anticipate will be the next online poker step in New York?
To continually educate the legislators right now, I think that's the most important thing. I also think getting out and educating the casinos and racinos is also very important. Once you see some of them partner up, whether it's with a software provider, it will help the process as well. I think they're just starting to get educated on it.
I think all of these states will eventually compact with each other assuming the laws and regulations allow for it.
Someone at the hearing suggested waiting to see if there is any federal movement when it comes to online poker? What are your thoughts?
I think that ship has sailed, and people who say that are trying to ignore the issue of regulating it on a state-by-state basis and are really failing to understand it is going on illegally right now with the consumer not being protected. The states are actually giving up substantial tax revenue by not regulating. I think it's the easy way out for certain people not to address the issue.
If New York does pass online poker down the road, do you think they would be a state that would try to form compacts to share liquidity?
Yes, I think eventually. I think all the states will realize it's in their best interest to do that. It's not going to take away any revenue from these states, it can only generate more. It will increase the player experience, increase liquidity. I just think from a legal and regulatory standpoint, it needs to be hashed through the different regulatory agencies, and that just takes time. It's new to all of the regulators in the US, and they've got to make sure they're within their boundaries. I think all of these states will eventually compact with each other assuming the laws and regulations allow for it.
For more on the New York hearing, check out this video of PPA Executive Director John Pappas testifying before the New York Senate Racing, Gaming, and Wagering Committee on S. 5202:
Want to stay atop all the latest in the poker world? If so, make sure to get PokerNews updates on your social media outlets. Follow us on Twitter and find us on both Facebook and Google+!