PokerNews Op-Ed: John Duthie Takes Issue with Current Poker Hall of Fame Process
John Duthie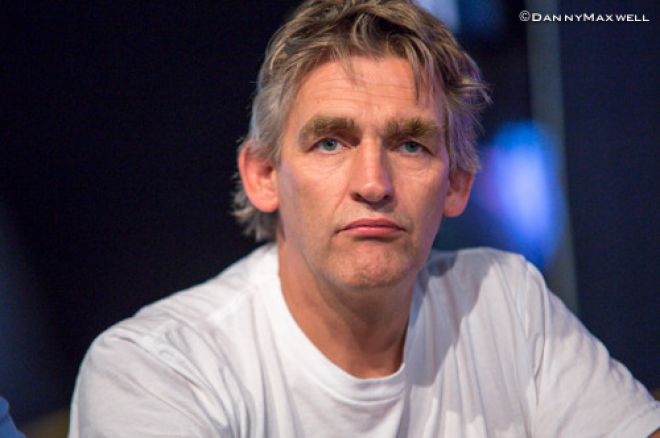 *Please note that the thoughts and opinions expressed in this article reflect those of the author and not necessarily those of PokerNews.
On May 2, 1995, I was standing on the pockmarked carpet of Binion's Gambling Hall in Downtown Vegas, in front of a wall of faded black and white photographs, trying to imagine the lives that these extraordinary characters had led. They were the Poker Hall of Fame members; they were my heroes then and they are my heroes now.
Just this week, two very talented and frankly charming players, Jennifer Harman and John Juanda, were inducted into this exclusive list of people who for one reason or another have chosen and excelled in this game year in year out. Their induction goes without question and I congratulate them both unreservedly.
However, this year has seen a backlash from various high-profile international players who felt strongly that Dave "Devilfish" Ulliott deserved his place in that gallery. His death earlier this year only fuelled the emotional reaction.
I myself suggested on my Facebook page that no non-American player should even accept nomination until the selection process has been changed. Now, this is just not about "Devilfish" himself, but it is about the fact that no international player has ever passed the stage of nomination and this includes quite a list of talent. Whatever they say, I consider Johnny Chan, Scotty Nguyen, and Juanda as U.S. poker players regardless of their birthplace. As I understand it, they are all U.S. citizens.
The stalling point has and always will be the voting process by the existing members and the way the votes are split up.
The Poker Hall of Fame and the World Series of Poker, who claim its ownership on their website, need to make one of two decisions. Either the WSOP breaks its association with the Poker Hall of Fame and it remains as it is, becoming a sort of Madame Tussaud's of U.S. poker, or it resolves to change and completely overhaul the nomination and selection process so that it is a true reflection of international poker talent and not just U.S.-centric.
This is a turning point in the Poker Hall of Fame's evolution and the old guard and other newer existing members will undoubtedly push back against this change, and that is their right. But in reality, they need to look closely at the type of institution they want to be part of. If they want to be taken seriously outside of the U.S., then change is imperative. Do you want to be recognized by your peers worldwide, or be the subject of a Vegas tourist's curiosity in 2050?
The matter is now entirely in the hands of the WSOP and the existing incumbents. I hope for the sake of their forebears they see sense and make the necessary changes.
Want to stay atop all the latest in the poker world? If so, make sure to get PokerNews updates on your social media outlets. Follow us on Twitter and find us on both Facebook and Google+!