The Insiders: Unibet Poker's Andrew West Discusses Site Growth and Third-Party Software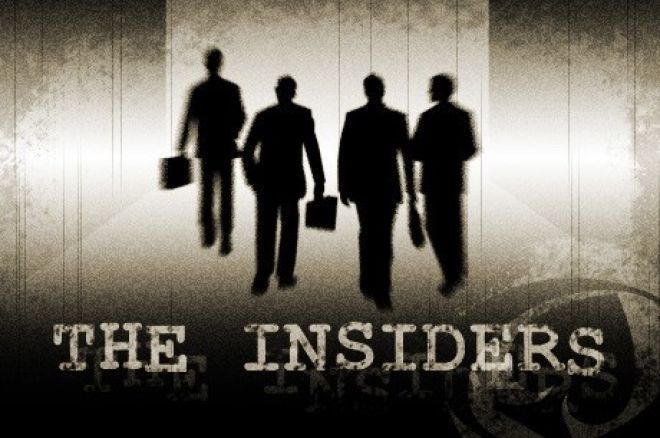 Back in February 2014, Unibet Poker migrated from the Microgaming Poker Network (MPN) to form a stand-alone poker network powered by Relax Gaming. While both the poker room and MPN focus on recreational players, Unibet Poker started its own network to have more control over how things are run along with controlling the players' experiences.
In the past year and a half, the network has experienced growth and success, in no small part to the company naming Andrew West as the Head of Poker in January 2014. PokerNews recently sat down with West to learn more about the trials and tribulations of running a stand-alone network and to get his thoughts on the hot topic of third-party software.
Of course recreational poker players are important to most poker networks, since without a steady influx of new players that stick around, a network will stagnate or decline. While it's typically true that professional players will provide more volume than the standard recreational player, it's the casual player that attracts more players in general to help it thrive.
West is a strong proponent of this theory and believes it's important to keep things attractive for new players to stick around. After all, what good is it attracting players to a site if they just leave if either they have a bad experience or lose their bankroll too quickly.
We definitely think this is a good idea – that's why we did all of these things when we launched. It's nice to be 18 months ahead of the curve.
"The problem in poker today is that new players churn faster than they used to because existing players are much better now," stated West. "Their edge is so big, particularly with seating scripts and data-mining etc., that new players lose very quickly and never find the fun in the game. Our aim is to keep new players alive for longer, which we do by creating a level playing field and by making poker fun again.
"That means that new and casual players can discover the skill and fun in poker - and it's important to note that poker is still a great game. By having more casual players, the high volume regulars will come by themselves."
Unibet Poker was one of the first major networks to both ban HUDs and combat seating scripts by allowing its customers to change its screen names as often as three times per day. Additionally, the cartoon theme, along with missions and the general fun atmosphere Unibet Poker provides has created an environment where its new players stay around longer.
West elaborated on this point stating, "Another way to say this is that our site ecology is much better. This is an over-used and under-defined word, but in our case it mostly means that someone who would have lasted a week on our site in the past now lasts a month. Players are much more likely to come back than they used to be, and they're much more likely to play on our other products. That's what really makes the difference.
"We're bringing back the feeling of what poker was like when many of us started playing," West shared with PokerNews. "We've made it about poker instead of databases and spreadsheets. A lot of the positive feedback that we get is along the lines of 'I was bored with online poker, but I gave your site a shot and it really brought back to me what poker used to feel like.' All of us in the poker team are ex-pro players, and we built a site that we like to play on (if we were allowed)."
West also shared with us that this has allowed promotions to be more effective, and that an environment without HUDs is also attractive to some professional players who typically do not use this software.
"Strategically we think it's worked out very well, but we have plenty of tactical gains too," said West. "For example, we bring out improvements every single month, which means we can completely integrate promotions with the client. That makes our promotions much more effective than they ever were in the past, and it gives us more tools to work with. A good example of mixing strategy and tactics was when we invited Viktor Blom to stream on our site one evening in May. He took part because he likes our philosophy – he shows that it isn't just casual low-stake players who want to play without HUDs and their accouterments."
Lots of things haven't worked, probably more than things that did.
While it is true that most of the decisions that Unibet Poker has made since the launch of its stand-alone network have worked out, not every decision is going to prove to be a good one. It is important that a growing network understand what is working and what isn't in order to provide its customers with the best experience possible. We were curious to know what hasn't worked at Unibet Poker and how the network reacted.
"Lots of things haven't worked, probably more than things that did," admitted West. "But the advantage of being able to bring out a new version of the client every month is that we can change things quickly. We take advantage of this by running as many tests and experiments as we possibly can.
"One example of this was when we reduced rake by ~40% at PLO25, the most heavily raked game online in terms of bb/100. We didn't announce it when we made the change and nobody noticed – not one single mention to us from any channel. We kept it anyway because it improved churn so much.
"Or when we ran NL1k on Fridays only. It got tons of traffic on the first day, but that fell away as time went on. We were thinking about keeping it past that month, but ended up turning it off again. We learnt that games have to run every day for them to be worth adding.
"Or Twitch – we've tried loads of things there, including almost literally paying our players to stream by giving prizes at random every day. That didn't work, but from there we've learnt more effective ways to use the channel."
We were also previously under the impression that achievements are typically attractive to recreational players, however, West shared why this hasn't worked as well as anticipated.
"I think we can safely say that achievements haven't worked," said West. "They function, and they're well designed in themselves, but they don't have much to do with the rest of the client. We learnt from this that we need to build everything to work together, rather than sticking features on top of features. This helps us build more effectively in the future."
Typically networks wish to attract as many poker skins as possible to stimulate growth, since independent poker operators will invest its marketing dollars into attracting new players. It appears, however, that this isn't part of the current strategy at Unibet Poker.
West elaborated on this point stating that, "It's not something we're looking to do at the moment, but as with everything, we'll evaluate the pros and cons and see where we stand."
Unibet Poker was ahead of the curve in terms of combatting third-party software. The use of third-party software has been a hot topic as of late with many networks making changes to its terms of service prohibiting the most popular software or limiting its effectiveness. Last month, MPN announced it would be allowing its players to change their screen names the sooner of every 30 days or 1,000 real-money hands to limit the effectiveness of data-mining, HUDs, and seating scripts. PokerStars recently announced some changes to limit the effectiveness of some of the advanced poker software, while hinting that more changes were likely to happen in the future. Partypoker took a similar approach to Unibet, albeit a year and a half after they did, in prohibiting the usage of HUDs and seating scripts.
West shared with PokerNews the measures Unibet Poker has taken regarding third-party software, along with his thoughts about this software in general.
"We don't allow any third party software which interacts with our client," West stated. "This includes HUDs, trackers, seating scripts, data-miners, etc. This was one of our fundamental aims when we started the software design more than two years ago. To aid this we have the ability to change alias three times per day, no hand histories, and no table selection.
"We think that data-mining, hand history sharing, and seating scripts are incredibly bad for the industry. Not only can you spot a new player immediately, but you can be automatically seated to their left as soon as they sit down. I don't blame players for using these things because they need to keep up with their competition. The responsibility lies with the sites to ban these programs. I'm quite sympathetic to the argument that HUDs are mostly used when regulars play each other, but I want our site to just be about poker. If you want to do well on our site, you need to be good at poker, not at setting up your HUD or database effectively."
We also were curious about West's thoughts about the actions some of Unibet Poker's competitors have recently taken to combat third-party software.
West shared, "I prefer not to talk about specific competitors, but this is now a trend in the wider industry. We definitely think this is a good idea – that's why we did all of these things when we launched. It's nice to be 18 months ahead of the curve."
Want to stay atop all the latest in the poker world? If so, make sure to get PokerNews updates on your social media outlets. Follow us on Twitter and find us on both Facebook and Google+!