Nebraska Lawmakers Defeat Bill That Would Have Classified Poker as Game of Skill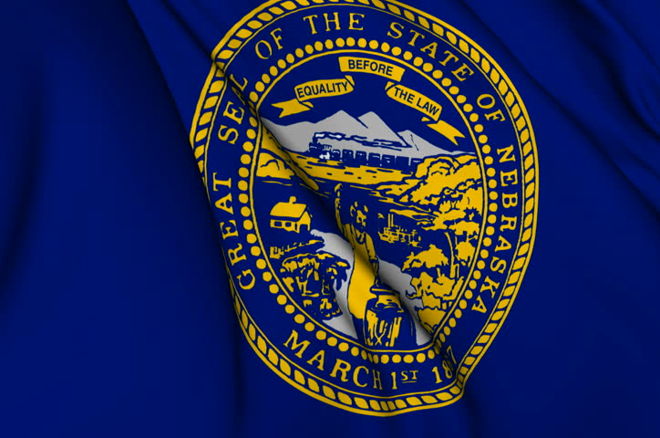 Last week, Nebraska lawmakers shot down a bill that would have classified poker as a game of skill.
According to the Associated Press, the bill, which was sponsored by sponsor Sen. Tyson Larson of O'Neill, was debated for the maximum allowance of six hours and only received 16 of the needed 33 votes that would have settled the debate and forced a vote on the bill.
"We hear a lot about property tax relief, limited government and the state not getting involved. If we care about those issues, here's an outside-the-box opportunity to show that we take these things seriously," said Sen. Larson. "We can help our local communities and their fundraising efforts."
I think this is chance. I'm not willing to bet Nebraska's future on expanded gambling.
Sen. Larson's bill sought to classify poker as a game of skill rather than a game of chance, which are banned by the state constitution.
Unfortunately, many other Senators did not agree and argued that gambling expansion in any form would ultimately hurt the state.
"We're going into very dangerous territory here by slowly and surely peeling away that which makes us great," said Sen. Lydia Brasch of Bancroft. "I think this is chance. I'm not willing to bet Nebraska's future on expanded gambling."
Meanwhile, Sen. Jim Smith of Papillion believed the bill would be ineffective in helping reduce property taxes: "It's similar to saying I'm going to lose weight and I'm going to be better fit in the new year by eating a box of doughnuts every day."
Interestingly, Sen. Ken Schilz of Ogallala supported the bill, pointing out Nebraska offers both Powerball or Keno.
"The state is happy and the communities are happy to take that money because it does good things for the community," he said. "And we shouldn't forget that."
Finally, Sen. Larson opted to file a motion to reconsider that vote as many senators were absent during the debate.
"I think that they all deserve the chance to listen and make their own decision on the amendment," he concluded.
For more information, visit cbcgamingreports.com.
Want to stay atop all the latest in the poker world? If so, make sure to get PokerNews updates on your social media outlets. Follow us on Twitter and find us on both Facebook and Google+!