The 50-State iGaming Initiative: South Dakota to Vermont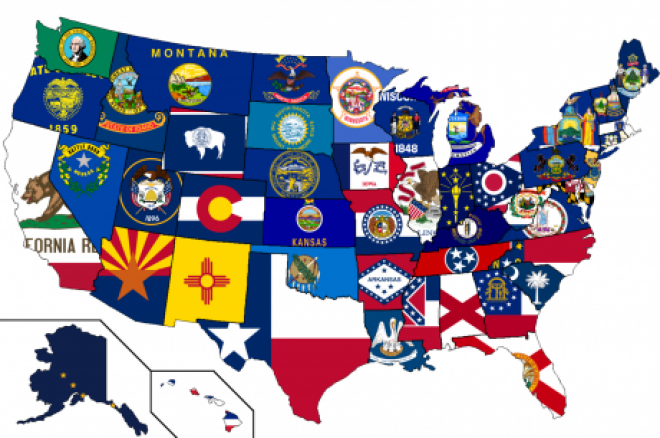 As 2014 neared a close, Internet gaming (iGaming), which is legalized and regulated in Nevada, Delaware, and New Jersey, managed to survive Sheldon Adelson's attempts to attach the Restoration of the American Wire Act (RAWA) to must-pass legislation during the lame-duck session of Congress.
"This issue is not going away. At the federal level, we have to go undefeated," said John Pappas, Executive Director of the Poker Players Alliance. "Opponents of Internet poker only have to win once with a federal prohibition. So we are already working on our 2015 strategy and our team will be working as soon as Congress returns in January. We also have to be proactive in the states. Our best federal defense is progress in the states. It will make it much harder to pass a national prohibition on Internet poker as more and more states embrace regulation."
Despite the lame duck victory, which you can read about here, iGaming didn't make many strides in 2014. With little hope for proactive federal legislation, online poker advocates must rely on individual states to get the job done, and while several states considered iGaming this year, none legalized and regulated.
To help make sense of the convoluted iGaming scene across the country, PokerNews has undertaken a 50-state initiative — a series of articles aimed at presenting the current iGaming landscape for all 50 states.
So far we've examined the following states:
In this article, we take a look at the next five states (alphabetically) in quick synopses. Be sure to check back soon as we bring you the final five states to round out the initiative. You can also learn more about your state, and how you can make a difference, by exploring the PPA website at ThePPA.org.
South Dakota (Est. population as of 2013 – 844,877)
This past November, South Dakota residents voted 57-43 percent for an amendment that would allow roulette, keno and craps, which would seem like a good indication for gambling reform. Unfortunately, there was no mention of iGaming; in fact, the state previously passed Chapter 22-25A, which makes it a felony to operate an iGaming business in the state. Here's how that law defines a "Bet or Wager" when it comes to Internet gambling:
"Bet or wager defined. For the purposes of this chapter, the term, bet or wager, means to directly or indirectly take, receive, or accept money or any valuable thing with the understanding or agreement that the money or valuable thing will be paid or delivered to a person if the payment or delivery is contingent upon the result of a race, contest, or game or upon the happening of an event not known to be certain. Bet or wager does not include the purchase, sale, or trade of securities or commodities under state or federal law."
According to the Rapid City Journal, after the DOJ's ruling on the Wire Act, Tony Venhuizen, a spokesperson for Governor Dennis Daugaard, released a statement stating the governor approved of the move, but didn't have plans to take up the issue.
"The governor feels like any time that the federal government acts to give the states more discretion or authority is a positive step," the statement read. "Are we going to do anything? Are we thinking about online gaming? He's willing to learn more about that and have that discussion, but he doesn't have any immediate plans to take on that issue."
That said, earlier this year South Dakota Attorney General Marty Jackley was one of 16 attorney generals to sign a letter opposing the DOJ's interpretation, while other lawmakers have expressed their hesitance in favor of protecting the state's land-based gaming operations in Deadwood.
"I think it would detract from the critical mass of bringing people to Deadwood to not only enjoy gambling but winter sports, summer sports, Mount Rushmore - the whole visitor experience that happens in the Black Hills," Sen. Tom Nelson told the Rapid City Journal. "Deadwood is part of a package with the other attractions in the region and the history of the region. If online gambling ultimately keeps people at home, that detracts from the whole package."
It doesn't appear iGaming has a future in South Dakota, at least anytime soon. That's disappointing, but with a limited population of 844,877, it's absence from the market shouldn't have much of an effect.
Tennessee (Est. population as of 2013 – 6,495,978)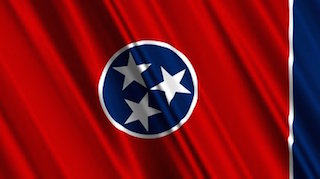 You won't find card rooms or casinos in Tennessee; in fact, you'd have to go to nearby Tunica to find those. When it comes to gambling, Tennessee uses the "any chance" formula, meaning they believe betting anything of value on something that involves an element of chance is gambling.
Here's how it's put in Section 39-17-501: "risking anything of value for a profit whose return is to any degree contingent on chance, or any games of chance associated with casinos, including, but not limited to, slot machines, roulette wheels and the like."
To Tennessee, poker is gambling, and therefore illegal. That being the case, it's no surprise positive iGaming discussions have not been had in the "Volunteer State."
Like many of its southern counterparts, Tennessee is extremely conservative when it comes to online gambling. If you recall, Senator Bill Frist was one of architects of 2006's Unlawful Internet Gaming Enforcement Act, and it's also common knowledge that the Tennessee congressional delegation supports a federal online ban on iGaming, with an exception for lotteries.
Don't count on Tennessee, which was home to famous poker pros Chris Moneymaker and Puggy Pearson, so be joining the iGaming mix.
Texas (Est. population as of 2013 – 26,448,193)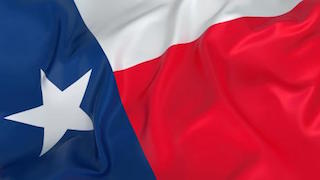 Texas has a rich history in the poker world. The games most popular variant – no-limit Texas hold'em – bears its name, while many of the game's forefathers hailed from the Lone Star State. Unfortunately the poker world's empathy with the state hasn't exactly been reciprocated.
The only casino within Texas is Kickapoo Lucky Eagle Casino, and it's complimented by plenty of underground games. However, there's been some hope of expansion in recent years including a push by the Texas racing industry pushing for casino gaming. Likewise, in 2013 a few bills were introduced seeking both regulated poker at licensed facilities and online.
State of Texas Ballot Measure SJR No. 43, alongside State Bill No. 1103, both by Sen. Leticia Van de Putte, looked to offer a "constitutional amendment to authorize online poker gaming regulated under federal law." Meanwhile, House Bill No. 292, which was introduced in Dec. 2012, provided for "regulated poker gaming" at licensed gambling facilities, and House Bill No. 2098, which was filed on Feb. 28, 2013 by Rep. Ryan Guillen (D-Rio Grande City), sought to legalize "social poker gaming," which would have allowed certain licensed establishments to offer poker to "registered players" while profiting without collecting a rake. Unfortunately none of those bills passed.
There is an iGaming discussion being had in Texas, but there are heavyweights on both sides. Rep. Joe Barton (R-TX) is well known for advocating federal online poker legislation, though his strong push in 2013 was followed by little movement in 2014. On the flip side, earlier this year Texas Attorney General Greg Abbott was one of 16 attorney generals to sign a letter opposing the DOJ's interpretation.
With more than 26 million people within its borders, Texas is a big player in the iGaming realm. It's hard to say whether or not iGaming will take root, but if it does, it won't be for awhile. It'll likely take some other states, like California, to legalize and regulate before Texas revisits the issue.
Utah (Est. population as of 2013 – 2,900,872)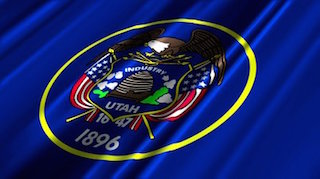 It's definitive — online gaming won't be coming to Utah.
In 2008, State Representative Sheryl Allen introduced a resolution that any gambling legislation be left to the discretion of the state, which along with Hawaii was one of two states that had banned all forms of gambling. She had the right idea and set the stage for movement four years later.
In 2012, Utah Rep. Stephen Sandstrom introduced House Bill 108 Internet Gambling, which was intended to prevent online gaming in the state if and when the U.S. Congress legalized online gaming.
"We want to keep Utah free from the negative impacts of legalized gambling," said Sandstrom. "Without courageous leadership to block Internet gaming, Utah could see Indian casinos popping up statewide in just a few years."
That bill passed the state legislature and was signed into law two months later by Gov. Gary Herbert, making Utah the first state to preemptively opt out of iGaming.
"We weren't happy with the outcome," said the PPA's Pappas. "We fought it. We worked with lobbyists there. Our state director got very involved. It's not an ideal outcome but, given Utah's history with gaming, it's not a surprising outcome."
Of all 50 states in the Union, Utah has the least chance of authorizing iGaming.
Vermont (Est. population as of 2013 – 626,630)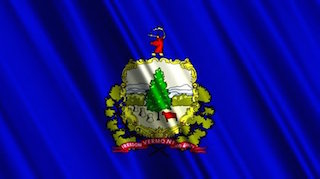 Vermont was having iGaming discussions as early as August 2011. That is when the Vermont Lottery Commission held a meeting on the topic.
"There was a discussion on iGaming. At the teleconference meeting on August 2nd, the subject of Internet gaming was discussed," minutes from the meeting reveal. "The outcome of that discussion was a recommendation that staff research this possibility for Vermont and what it might bring in sales and net profit."
It went on to say: "There are a number of states doing things in the iGaming realm that we are not doing. These things have not drawn the eye of the Department of Justice. I.e., the New York State Lottery has subscriptions to their big Jackpot game, which one can join through the Internet with a credit card. They are also looking at KENO thru the Internet. New York feels the Wire Act doesn't apply because it relates to sports betting."
Keep in mind, this meeting was held before the DOJ's interpretation of the Wire Act, which is a testament to Vermont's forward thinking. Surprisingly, iGaming failed to gain momentum in the "Green Mountain State" after said interpretation. In fact, there has been little gaming movement in recent years with the exception of Vermont Bill H.186, which sought to establish a Vermont Gaming Commission. However, no such commission has been created.
Online gaming seemed to be in limbo in Vermont, but earlier this year Governor Peter Shumlin, chair of the Democratic Governors Association, became one of 11 state governors that wrote a letter expressing opposition to anti-iGaming sentiments expressed by Texas Gov. Rick Perry and South Carolina Gov. Nikki Haley, who were both backing Sheldon Adelson's federal prohibition attempts. Shumlin and company asked Congressional leaders to preserve state rights when it comes to regulating gambling.
"This bill has a severe and disastrous impact on state governments and, in light of these potential effects, the bill is unworkable and it must be defeated," the Democratic Governors Association concluded.
It was an encouraging to know the Governor's position, but at the same time Vermont Attorney General William Sorrell was one of 16 attorney generals to sign a letter opposing the DOJ's interpretation of the Wire Act, so clearly the state has champions on both sides of the issue.
It doesn't appear iGaming will be coming to Vermont in the near future, but don't be surprised if they follow in the footsteps of other states.
*Lead photo courtesy of fc05.deviantart.net.
Get all the latest PokerNews updates on your social media outlets. Follow us on Twitter and find us on both Facebook and Google+!