The 50-State iGaming Initiative: New Mexico to Ohio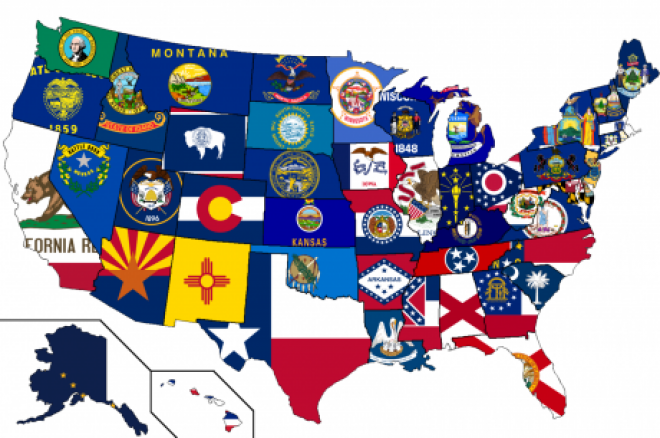 Internet gaming (iGaming), which is legalized and regulated in Nevada, Delaware, and New Jersey, is back in the spotlight after Assemblyman Mike Gatto introduced a new bill in California, the Union's most populous state.
Internet poker was widely debated in the state throughout 2014, but after various groups failed to unite, the issue was tabled. Movement is expected in 2015, and Gatto's bill could be the first step in making that happen. PokerNews recently spoke to Gatto, and you can read what he had to say by clicking here.
Despite movement in California, optimism associated with states taking up iGaming dwindled in 2014 as most state legislatures have developed a wait-and-see attitude. In addition, Sheldon Adelson used his political klout to push his anti-iGaming agenda, which made the battle for legalization even more difficult.
With little hope for federal legislation, online poker advocates must rely on individual states to get the job done. To help make sense of the convoluted iGaming scene across the country, PokerNews has undertaken a 50-state initiative — a series of articles aimed at presenting the current iGaming landscape for all 50 states.
For an in-depth look at iGaming in the United States, check out the PokerNews feature The Future of Online Poker in the U.S. — Is Your State Next? by Matthew Kredell.
So far we've examined the following states:
In this article, we take a look at the next five states (alphabetically) in quick synopses. Be sure to check back in the coming weeks to see where the remaining 15 states stand. You can also learn more about your state, and how you can make a difference, by exploring the Poker Players Alliance website at ThePPA.org.
New Mexico (Est. population as of 2013 — 2,085,287)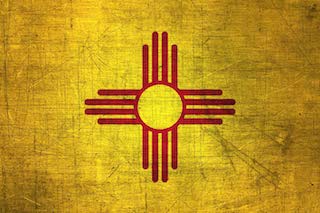 Gambling is prohibited in New Mexico unless specifically permitted by law. As for poker, it's not permitted unless at one of the states tribal casinos. The State Gaming Control Board states that poker is prohibited if the "poker games/poker tournaments/poker runs if money is paid for the opportunity to play and if money or prizes are being awarded as a result of the outcome of the game."
The state has also addressed the issue of Internet gambling/wagering:
"Internet gambling is expressly prohibited by Federal law. This falls under 31 U.S.C.A. §5361, Unlawful Internet Gambling Enforcement Act. The State of New Mexico, and the New Mexico Gaming Control Board do not regulate, license, control or in ANY way sanction, endorse or approve any Internet or on-line gambling, betting activity, wagering or any aspect thereof. Any statement, reference or opinion to the contrary is wrong. Such activity is strictly prohibited and not authorized, approved or sanctioned in any manner by New Mexico regulatory authorities."
As you can see, New Mexico's current position on iGaming is clear — they don't allow it. However, does that mean they don't want it? Unfortunately that appears to be the case. Back in 2013, the state and Navajo Nation were contemplating a compact that would ban all forms of iGaming, including online poker, unless operated by the tribe.
According to Thomas J. Cole of the Albuquerque Journal, the compact would ban iGaming, and if the state later legalized any form of iGaming, then the Navajos could stop sharing their slot machine revenues with the state.
"This provision was intended to discourage the adoption of Internet gaming in the state, while ensuring that, if Internet gaming is adopted, revenue sharing continues in light of any new benefit/detriment to the (Navajo) Nation," said Enrique Knell, a spokesman for Gov. Susana Martinez. "While the impact of Internet gaming is uncertain, the state believes that brick and mortar (tribal) facilities will provide for more jobs and better serve the interests of New Mexico economic development."
As you can see, iGaming conversations in New Mexico lean more towards prohibition than legalization. For more information check out Cole's piece here.
New York (Est. population as of 2013 — 19,651,127)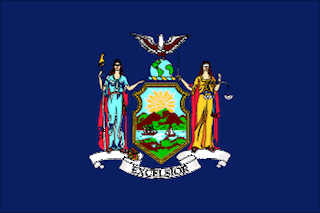 With nearby Delaware and New Jersey legalizing online poker, it seemed only natural that nearby states would at least consider the issue. That's just what New York, the Union's third-most populous state, did earlier this year.
Back in April, Republican State Sen. John Bonacic introduced S 6913, a bill that would allow certain interactive poker games, to the New York Senate. Five weeks later, State Assemblyman J. Gary Pretlow (D-Mt. Vernon) introduced A09509 in the state assembly.
The latter bill, which was similar to the first, sought "to authorize the New York State Gaming Commission to license certain entities to offer for play to the public certain variants of internet poker which require a significant degree of skill, specifically 'Omaha hold'em' and 'Texas hold'em.'"
"Presently, numerous New York residents are participating in illegal, unregulated and unsafe gaming operations which offer games of chance over the Internet," the bill states. "This bill will allow the state to license operators that meet the high standards set by the state and offer limited games of poker which require a high level of skill. This bill will require such operators to take steps to protect consumers, combat compulsive gaming, and prevent minors from accessing online gaming sites."
The bill, which would authorize the New York State Gaming Commission to license such games by amending the Racing, Pari-Mutual Wagering and Breeding Law, made movement after their introduction, but as Bonacic said, such bills will help spur a discussion.
Indeed they did, including Darren Heitner's article, Can Online Poker Become The New King Of New York?, in Forbes, which you can read by clicking here. New York may not be making big iGaming strides, but they're clearly ahead of the curve. If other states, like California, take up the cause, expect New York to further explore getting their piece of the pie.
North Carolina (Est. population as of 2013 — 9,848,060)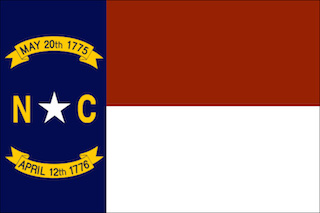 Back in 2012, Governor Beverly Perdue approved a bill that allowed Harrah's Cherokee Casino — which is currently playing host to the latest World Series of Poker Circuit stop — to offer Vegas-style card games including poker and blackjack. In exchange, the casino, which opened in 1997, had to send a percentage of revenues to the North Carolina education department.
Harrah's Cherokee Casino, along with Cherokee Tribal Bingo, are the only two legal brick-and-mortar properties in the state, so there aren't exactly a lot parties that could push for or against iGaming. However, one thing working in iGaming's favor is the fact that it's not even mentioned in the state's General Statutes. That means North Carolina doesn't expressly prohibit games that aren't mentioned, unlike some states such as the aforementioned New Mexico.
On the flip side, electronic sweepstakes machines were banned in the state back in 2010 and subsequently upheld by the North Carolina Supreme Court two years later.
"While one can question whether these systems meet the traditional definition of gambling, it is clear that the General Assembly considered these sweepstakes systems to be the functional equivalent of gambling thus presenting the same social evils as those it identified in traditional forms of gambling," Justice Robin Hudson said in the decision.
Of course sweepstakes machines differ greatly from iGaming, but it does demonstrate the state's conservative lean when it comes to gambling. Basically what it boils down to is that North Carolina has yet to seriously consider iGaming.
North Dakota (Est. population as of 2013 — 723,393)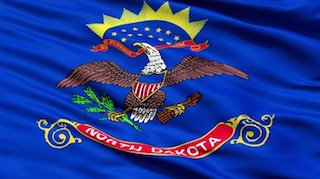 Way back in 2005, North Dakota representative James Kasper introduced HCR 3035, which would allow online poker operators to be licensed in the United States for the first time and allow them to set up servers in the states that could be offered to outlets around the world. It was a bill way ahead of its time, and it's not surprising that the State Senate shot it down by a vote of 43-3. Still, kudos to some in the state being forward thinkers.
Unfortunately, for the next seven years it remained quiet on the northern front in regards to iGaming. Then, in 2011, the Department of Justice reversed their stance on the Wire Act, which inspired many states to explore Internet options.
North Dakota hasn't revisited online poker, but they were one of the states to consider offering the lottery via the Internet. The fact they're considering one avenue of iGaming is a good sign, but really it doesn't amount to much.
Right now iGaming is illegal in North Dakota. As Attorney General Wayne Stenehjem says on his FAQ page: "Online gambling is prohibited under the state's Constitution, regardless of the amount wagered. In North Dakota, gambling may be conducted only by licensed non-profit organizations, Tribal casinos or through a state run lottery."
If iGaming is to come to North Dakota it will either be at the behest of the tribes or by the state changing the constitution. Both are highly unlikely.
Ohio (Est. population as of 2013 — 11,570,808)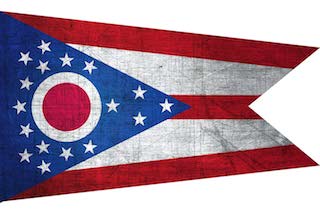 Land-based casinos made their way into Ohio for the first time a couple years back, and immediately the idea of iGaming was tossed around. That's because some of those involved with the state's four casino — most notably Rock Gaming and Caesars Entertainment Corp. — have interest in expanding into the virtual realm.
Unfortunately not much amounted from the conversation. Thus far Ohio hasn't had any legislative movement on the iGaming front, unless you include their 2013 crackdown on Internet cafes, which basically let people into a shop where they could play slots on a computer. What exactly that means for the future is murky. Was the state trying to shutdown something they don't want or possibly looking to protect a future legalized asset?
Here's the gist when it comes to Ohio. They resisted casinos for a long time, but when nearby states — most notably Pennsylvania — began to offer them, they jumped on board. They didn't want their residents spending money out of state, so they got on board with the idea. It'll likely be the same when it comes to iGaming, which bodes well considering Pennsylvania has been a forerunner in that realm.
Ohio is a domino that could fall. It won't happen anytime soon, but with other states examining the issue and some casino entities pushing for it, don't be surprised if you see some movement a couple years down the road.
Check back in the coming weeks as we bring you more states, five at a time.
*Lead photo courtesy of fc05.deviantart.net.
Get all the latest PokerNews updates on your social media outlets. Follow us on Twitter and find us on both Facebook and Google+!