Amaya Appoints Financial Advisor as Details on Takeover Offer Start to Emerge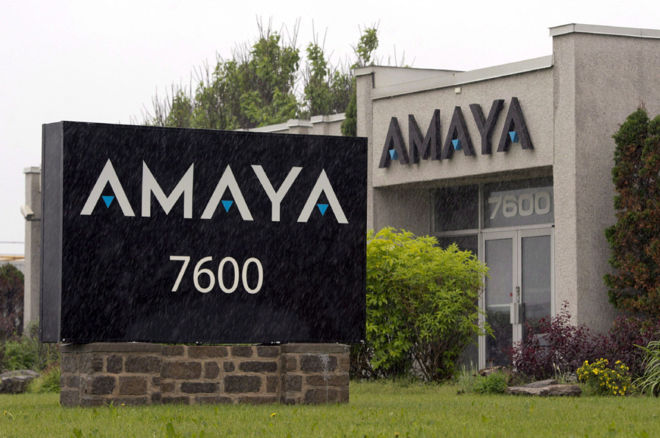 In a note sent to the media on Monday, the Amaya Inc. special committee of directors announced the appointment of Barclays Capital Canada Inc. and the Toronto-based law firm Blake, Cassels & Graydon LLP to evaluate any takeover offers the company may receive in the near future.
As the note explains, Barclays will act as the company's exclusive advisor to assess the all-cash buyout proposal that might come from the current CEO David Baazov by the end of February.
"Amaya Inc. announced that the special committee of the board of directors of Amaya has appointed Barclays Capital Canada Inc. to act as its exclusive financial advisor in connection with the previously announced notice that Amaya has received from its Chairman and Chief Executive Officer, David Baazov, that he intends to make an all-cash proposal to acquire Amaya at a price estimated by Mr. Baazov to be C$21.00 per common share," the note states. "The special committee has also engaged Blake, Cassels & Graydon LLP as its legal advisor in connection with the notice received from Mr. Baazov."
As reported on PokerNews on February 1, Baazov had recently begun preliminary discussions with a group of potential investors to make an all-cash offer by the end of February aimed at giving the group the company's full ownership.
"Amaya has been notified that Amaya's Executive Vice President, Corporate Development & General Counsel (Marlon Goldstein), along with three other employees, may be participating in Mr. Baazov's potential transaction proposal," the note continues. However, as Amaya points out, "the special committee has neither received nor solicited a formal bid or offer related to a potential transaction and there can be no assurance that Mr. Baazov's notice will result in a formal bid or offer or that any such bid or offer will ultimately result in a completed transaction."
According to a communication issued by Baazov on February 1, Amaya's current CEO is said to have partnered with a group of unnamed investors who have prepared a C$21 ($14.98) per share offer, which represents a premium of about 40 percent to Amaya's close on the Toronto Stock Exchange on January 29.
At present, Baazov already owns 24.6 million common shares of Amaya — approximately 18.6 percent of the outstanding common shares — and has options to buy 550,000 more shares.
Image courtesy of Ryan Remiorz / The Canadian Press
Want to stay atop all the latest in the poker world? If so, make sure to get PokerNews updates on your social media outlets. Follow us on Twitter and find us on both Facebook and Google+!