Breaking: David Baazov Announces All-Cash Offer to Take Over Amaya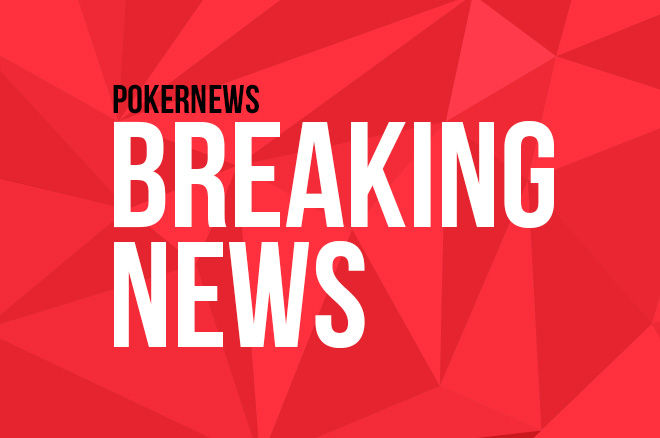 In a note sent to the media on Monday, Amaya Inc. Chief Executive Officer David Baazov announced the plan to make an all-cash proposal to acquire the full ownership of the company that owns PokerStars and Full Tilt.
In an unprecedented move, Baazov said to have partnered with a group of unnamed investors who have prepared a C$21 ($14.98) per share offer, which represents a premium of about 40 percent to Amaya's Friday close on the Toronto Stock Exchange. At present, Baazov already owns 24.6 million common shares of Amaya — approximately 18.6 percent of the outstanding common shares — and has options to buy 550,000 more shares.
The offer comes less than two years after Amaya bought PokerStars and Full Tilt from the Rational Group for $4.9 billion and while the company is busy implementing a new strategy that includes the launch of an online casino and a sports betting platform, as well as a new Daily Fantasy Sports brand and a complete overhaul of PokerStars' VIP system.
Shortly after the news broke out, the offer was confirmed from Amaya Inc. In a statement sent to PokerNews, the company confirmed that "it has received a non-binding indication from its Chairman and Chief Executive Officer, David Baazov, that he intends to make an all-cash proposal to acquire Amaya at a price currently estimated by Mr. Baazov to be C$21.00 per common share."
The seriousness of the issue is also shown by Amaya's reaction, as the company has already decided to set up a special committee that will evaluate Baazov's offer as well as any other similar takeover attempt - should this become the beginning of a bidding war to take control of poker's most popular brands.
"The board of directors of Amaya has established a special committee of independent directors to review any proposal that may be forthcoming, as well as other alternatives that may become available to Amaya," the note continued. "Amaya's Lead Independent Director, Dave Gadhia, will chair the special committee."
However, Amaya also explained that "as of the time of this release, the special committee has neither received nor solicited a formal bid or offer related to a potential transaction and there can be no assurance that Mr. Baazov's intention will result in a formal bid or offer or that any such bid or offer will ultimately result in a completed transaction."
Soon after most of the world's leading financial publication reported about Baazov's intention to take full control of Amaya, the CEO at Mediarex Sports & Entertainment and the Global Poker Index (GPI), French businessman Alex Dreyfus also published a note to explain why he believes this move could be a positive one for the growth of the poker industry.
"The acquisition of Pokerstars by Amaya in 2014 was a debt-backed operation. While the company is leading the poker market with more than 70 percent market-share, the growth of revenues and the ability to innovate have been limited because the priority was to pay back the debt and to please the analysts," Drefyus commented.
"Paying back the debt was fine and the company is in a very good position to do so, but providing growth and satisfying public shareholders and analysts, is sometimes an opposite goal. Innovation and growth need investment and taking risks. It was impossible to develop a long-term strategy, everything was focused on Q1, Q2, Q3 and Q4," Dreyfus continued. "The management was not driven by a long-term approach, but by short-term return. It was frustrating. It was legit, but [this] doesn't help poker and those who love [the] industry."
According to the owner of the GPI, the delisting of PokerStars that would follow a successful buyout operation is instead what the industry needs to grow since "after a cycle of 12 years, poker is in an interesting situation. As an entrepreneur – with a leap of faith - investing millions and all my will into the next boom, I believe in a potential driven by the innovation, the risk and an understanding of disruption. I can sense that with this financial move, David Baazov will re-invigorate the poker landscape."
Get all the latest PokerNews updates on your social media outlets. Follow us on Twitter and find us on both Facebook and Google+!