Euro 2016: Best Odds and Predictions for the Quarterfinals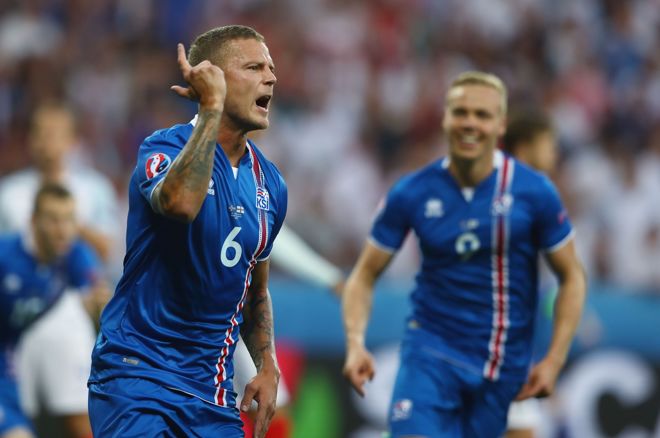 Euro 2016 has already showcased some unforgettable moments (and forgettable if you're an England fan), and will only get better as we get deeper into the tournament this week. In this article, our friends at BookieSmash and FantasyWired offer their predictions for the quarterfinal round, with best bets and picks for DraftKings daily fantasy football.
Thursday, June 30th
Poland vs. Portugal
Poland is a strong side, with lots of firepower and a good team ethic. Portugal is better than many believed at the start of the tournament, and viewers can expect a well-balanced game, though it hinges on whether the united Poland side or the Ronaldo-fixated Portugal will find more space for attacks.
Friday, July 1st
Wales vs. Belgium
Both these sides also met in qualifying, where Wales showed that strong counter-attacking allied to an in-form Gareth Bale could carry the day for the underdog. It's still more likely that Belgium will triumph in the heat of tournament play, but its defence can be picked-apart by a precise pass from the likes of Joe Allen or Aaron Ramsay. It'll be close.
Saturday, July 2nd
Germany vs. Italy
Italy has many weapons, most notably Antonio Conte, a coach who does not know failure. The Azzuri were the second-favourites against Spain but had the superior gameplan, and will relish an encounter with Germany, another team of small, quick players who like to pass the ball around. This might go in the Italians' favour.
Sunday, July 3rd
France vs. Iceland
Wow, Iceland, who knew? England may have rolled over and died in the last-16 match, but Lars Lagerback's side was there to take advantage of the slip. It'll be extraordinary if the trick can be repeated against the host nation, but this tough team reminds many of Greece in Euro 2004. Nonetheless, this supremely-talented France side should have enough in the locker to win, after soaking up a lot of pressure.